School crash driver 'terrified'
The driver of the car that overturned outside a primary school in the Vale of Glamorgan, injuring five children and four adults, has spoken of his "terrifying experience". Police say it is "not believed to be a deliberate act."
Wales
The Welsh Ambulance Service has confirmed it attended a traffic collision on Fontgary Road in Rhoose at 8:55am.
A car had been in collision with several adults and children… soon after it was declared a major incident due to the number of casualties involved and their injuries.

Six patients have been conveyed to UHW Cardiff by land ambulances (four children with head/abdomen injuries and fractures; two adults with fractures).

Three patients have been conveyed to Princess of Wales Hospital by land ambulances (two adults and one child – all with minor injuries).
– Welsh Ambulance service spokesperson

The spokesperson added there are no details yet regarding the severity of the injuries.
Local MP for the Vale of Glamorgan Alun Cairns has said that there were no fatalities after a car overturned near a primary school in south Wales:
Thankfully I can confirm that there are are no fatalities following the Road TA in Rhoose this morning.I will be able to update more shortly
Advertisement
Wales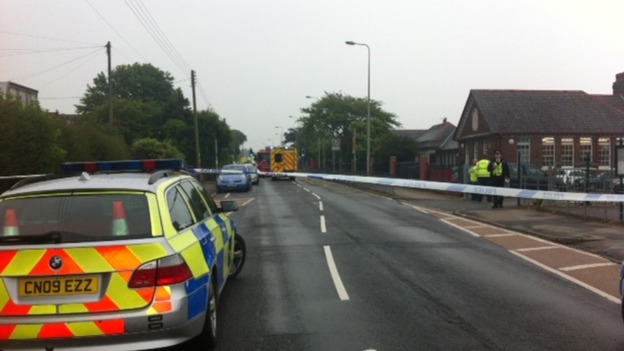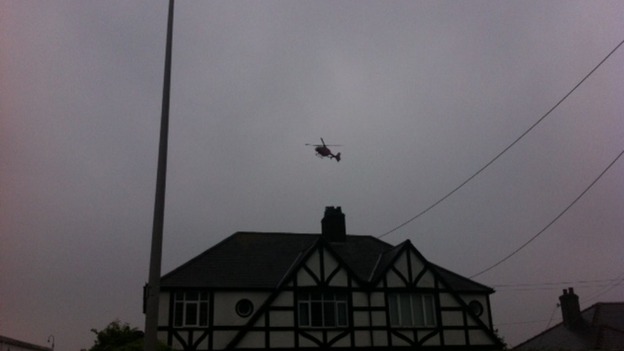 ITV Wales is reporting that an overturned black Audi is at the scene of the accident near a school in south Wales.
Residents report hearing a 'loud noise' shortly before nine. Witnesses also report seeing a lollipop lady lying on the ground.
An Air Ambulance, which was at the scene, is understood to have just left.
Wales
Vale of Glamorgan MP Alun Cairns says he is 'liaising with police' following this morning's collision in Rhoose.
Police say children are among those injured.
A terrible incident has taken place in Rhoose. My heart goes out to those affected. I am liaising with police over communication and support.
– Alun Cairns MP
Wales
We can confirm that Wales Air Ambulance is on scene at an RTC in Rhoose
Advertisement
Glenys Watson, who works at a cafe on the same road as the school, said the scene was "like a war zone".
"I've never seen so many police cars," she told the BBC.
Three rapid response vehicles and five emergency ambulances were sent to the scene, where there were "multiple casualties", a spokeswoman for Welsh Ambulance Services NHS Trust said.
She added the ambulance service was called to the single vehicle collision at about 8.55am this morning.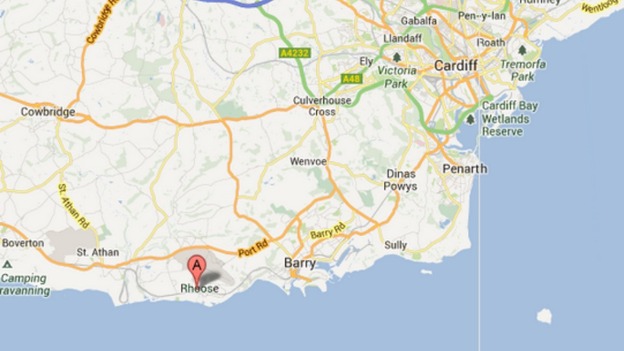 The primary school is in the village of Rhoose, approximately five miles outside Barry in the Vale of Glamorgan.
The school also has a nursery unit.
Police have said a car overturned outside the school and that casualties have been taken to hospital.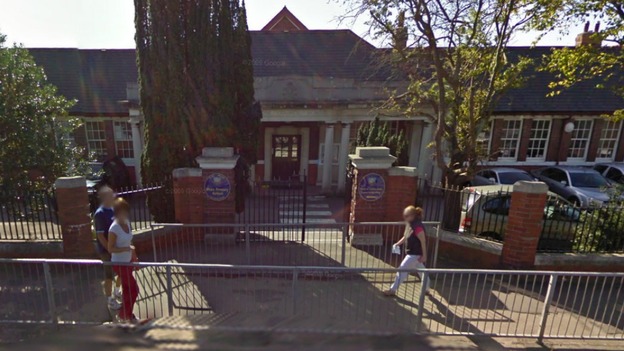 Wales
Road traffic collision Fontygary Road, Rhoose at 8.50am. Casualties taken to hospital. Road remains closed.
Load more updates
Back to top