Environment Sec backs GM food
Environment Secretary Owen Paterson is set to reopen the controversy over genetically modified crops with a speech extolling the benefits of the technology.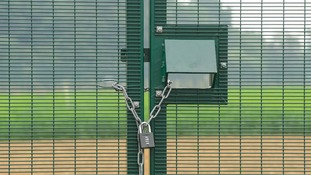 They had hoped for rows of super-crops but the reality of genetic modification is the sight of horticulture behind high security.
Read the full story
Environment Secretary Owen Paterson said he wanted the UK to have a "leading role in feeding the world" by utilising GM crops.
Mr Paterson said the Government will make the UK the "best place" for companies and research providers to carry out their work by breaking down any barriers they may face.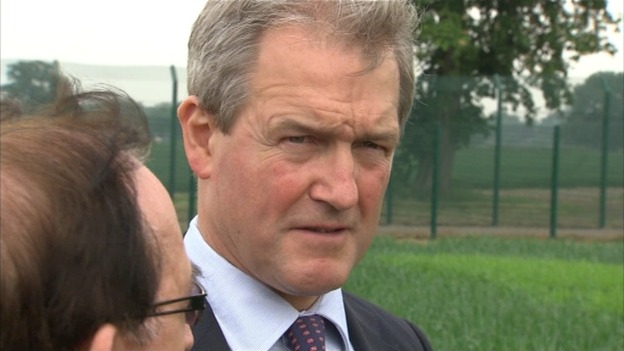 He acknowledged public and environmental fears but insisted that "extensive testing" was in place:
"As with all technologies, public and environmental safety is paramount.
"The truth is that products are subject to extensive testing and development in tightly controlled conditions - progressing from laboratory, to glasshouse, to field trials only when it's safe to do so."
Advertisement
Scientists and research companies have welcomed the Environment Secretary Owen Paterson's call for a focus on the benefits of Genetically Modified Crops, saying it "offers a way forward" on a global issue.
The Biotechnology and Biological Sciences Research Council chief executive Douglas Kell said the technology could be used to "produce enough food for a growing population with fewer inputs".
"A GM approach could offer a way forward and without it we would risk blocking a solution to major global issues. This signal of support helps to keep doors open that could help us in an ever-changing future. "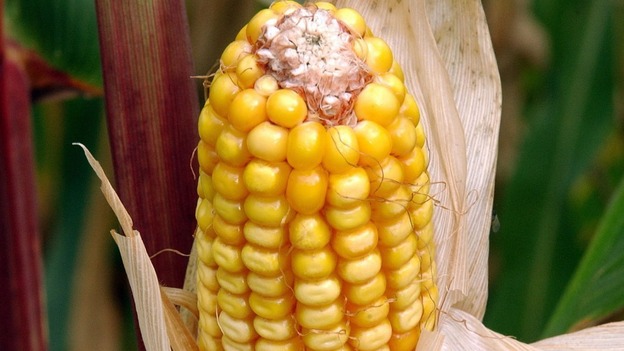 Professor Maurice Moloney from Rothamsted Research said the government's stance would put the UK back into a "leadership position" on the issue of GM crops:
"The Government's initiative puts the UK back into a leadership position in Europe on this issue and will promote a rational approach to the adoption of technologies that our farmers want and need in order to maintain their competitive position in world agriculture."
The move by Environment Secretary Owen Paterson to reopen the debate surrounding genetically modified foods has been met with mixed response by environmental groups.
Despite decades of research, there are still no miracle crops to tackle the challenges agriculture faces, such as climate change, soil degradation, water shortages and growing demand.

Where GM crops are grown, they are exacerbating the very intensive farming practices that are part of the problem.

Ministers must urgently get behind a different approach to food and farming that delivers real sustainable solutions rather than peddling the snake oil that is GM.
– Friends of the Earth's head of policy, research and science Mike Childs
Owen Patterson's GM dream will make it harder to feed the world. The British Government constantly claim that GM crops are just one tool in the toolbox for the future of farming. In fact, GM is the cuckoo in the nest.

It drives out and destroys the systems that international scientists agree we need to feed the world. We need farming that helps poorer African and Asian farmers produce food, not farming that helps Bayer, Syngenta and Monsanto produce profits.
– Peter Melchett, policy director of organic campaign group Soil Association
Environment Secretary Owen Paterson will today say that Europe is "missing out" on GM crops, which is now used on 12% of arable land around the world:
While the rest of the world is ploughing ahead and reaping the benefits of new technologies, Europe risks being left behind. We cannot afford to let that happen.
Mr Paterson will tell representatives from industry, science and the media that GM, if used properly "promises effective ways to protect or increase crop yields":
It can also combat the damaging effects of unpredictable weather and disease on crops.

It has the potential to reduce fertiliser and chemical use, improve the efficiency of agricultural production and reduce post-harvest losses.
Genetic modification (GM) is a biotechnology that is being used to make new products, in particular new types of crop plant.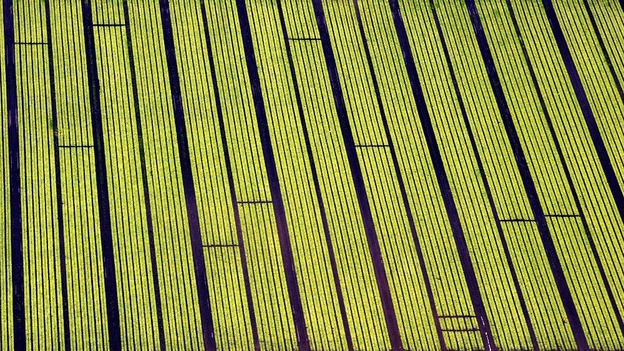 In global terms the use of GM crops has increased steadily since the first commercial plantings in North America in the late 1990s.
By 2012 over 17 million farmers in 28 countries were growing GM crops on 170 million hectares, which is more than 12% of the world's arable land.
No GM crops are being grown commercially in the UK, but imported GM commodities, especially soya, are being used mainly for animal feed, and to a lesser extent in some food products.
Source: DEFRA
Advertisement
Environment Secretary Owen Paterson will reopen the controversy over genetically modified crops with a speech extolling the benefits of the technology.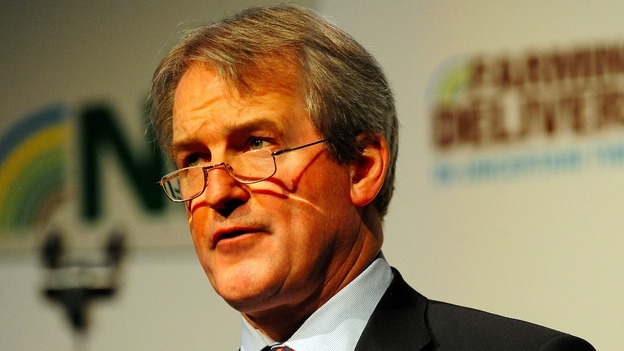 Mr Paterson will say that government, scientists and industry "owe a duty to the British public to reassure them that GM is a safe, proven and beneficial innovation" for farmers and consumers.
He will claim that there are potentially significant economic and environmental benefits to growing GM produce, including increasing yields, protecting crops from disease and reducing the use of pesticides and chemicals.
Back to top