Andy Murray wins Wimbledon
Andy Murray has won the Wimbledon men's final against Novak Djokovic in straight sets (6-4 7-5 6-4).
Andy Murray and his girlfriend Kim Sears smiled for the cameras as they entered the Champions Ball last night.
The 26-year-old arrived several hours late for the dinner, the BBC reports.
Warning this video contains flash photography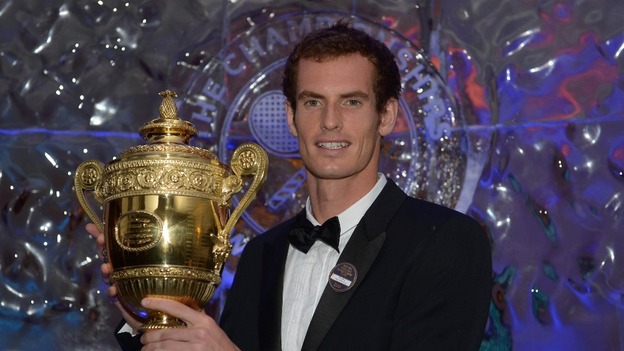 Advertisement
The newly crowned champion of SW19 says he is happy he 'doesn't have to worry' about Wimbledon any more.
Andy Murray said: "To win it is a great achievement. With everything that goes on with the tournament - how long it has been - there's been so much pressure and stress over the last few years - I am really happy I don't have to worry about that any more. I can just play tennis now."
Pictures and reaction: Andy Murray wins Wimbledon
Listen: Fred Perry would have found Andy Murray victory 'bitter-sweet' his daughter says
When Fred Perry's daughter Penny was asked what her father's reaction would have been to Andy Murray becoming the first Brit to win Wimbledon title in 77 years, she said he would have found it 'bitter-sweet'.
She told ITV News: "I think to be honest it would have been bitter sweet. I think 50% of him would have been absolutely up in the hysterical mode of the British drought is over, we have got a British champion - hail to the Brits - because he was supremely patriotic."
Penny said: "If he was human, and most people are, you would always feel that little element of when someone breaks a record. It was the same thing when Borg first beat the three times in a row [record] - that was slightly bitter-sweet."
She added: "It goes on - when Federer equalled Sampras' record - there has got to be an element of bitter-sweet, and this would probably be along the same lines. I mean he was only human."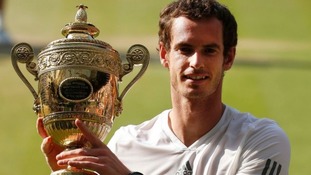 Andy Murray has become the first British tennis player to win the men's singles title at Wimbledon for 77 years.
Read the full story
After making history at Wimbledon today, Andy Murray tweeted:
Can't believe what's just happened!!!!!!!
Advertisement
After winning his first Wimbledon title in three sets, Andy Murray paid tribute to his opponent Novak Djokovic:
"I played Novak many times and I think when everyone has finished playing he is going to go down as one of the biggest fighters.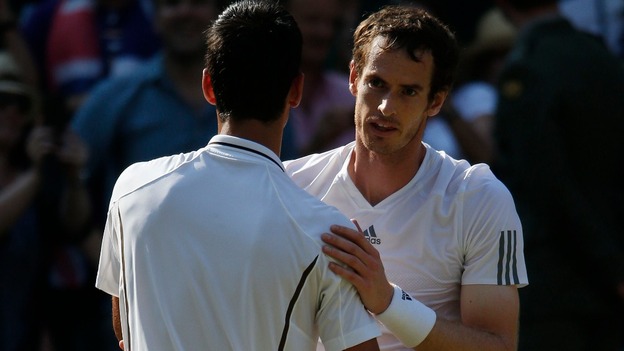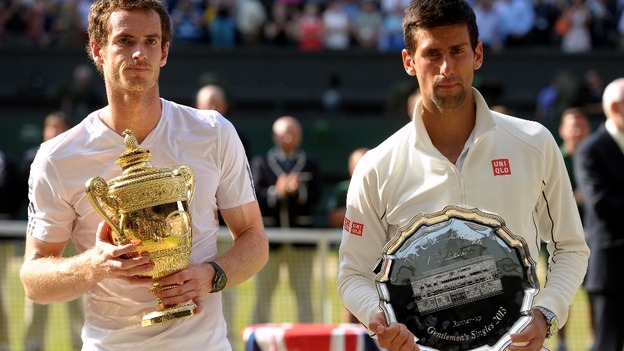 "He has come back so many times from losing positions and he almost did it again today so that made it extra tough."
#Murray: "Perry is someone I've never met but is relevant in my career. A name I've heard so much thu career. Shame never got to meet him."
#Murray: "I don't know how it will change my life. I hope not too much. The atmosphere was different today than I've experienced."
Murray: "I improved a little bit. Every year my ranking improved & I kept going a little bit further in the Slams." #Wimbledon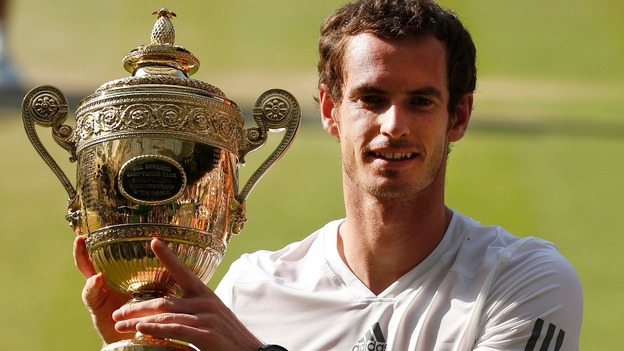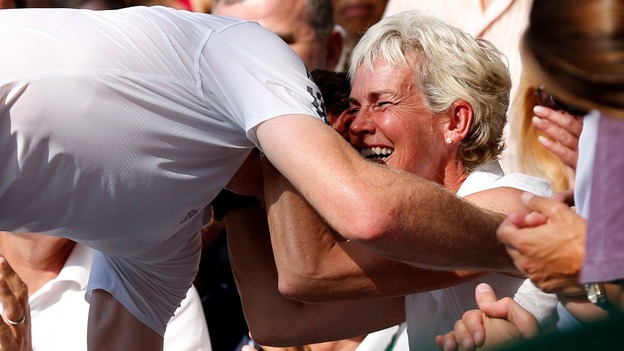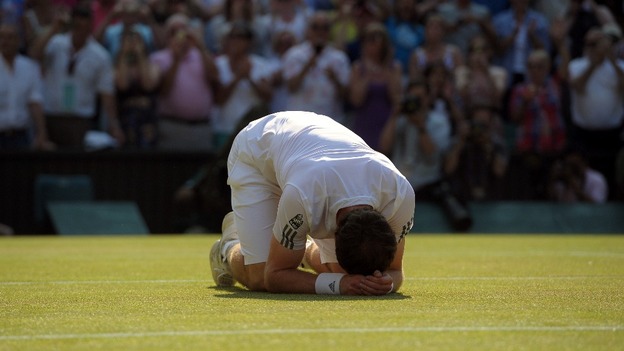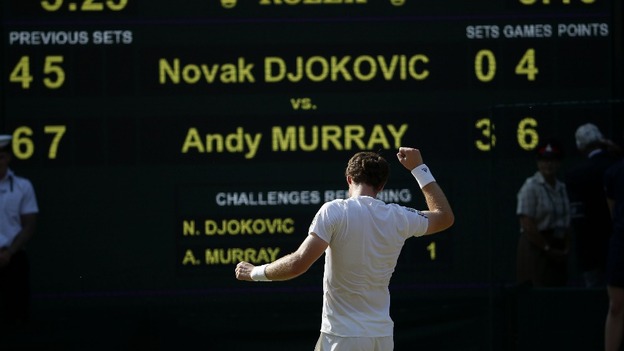 Andy Murray's mother Judy, told BBC Radio 5 live it was the "best feeling ever to watch your son win Wimbledon".
I was an emotional wreck but now it is the best feeling ever to watch your son win Wimbledon. I can't remember what happened in the last game but he was gutsy and determined to win that trophy today.
I have been shaking for about three hours now. I have been around tennis for many years, you can never sit back and relax and think it is in the bag. The minute you start thinking too far ahead, it is dangerous. Never count your chickens, just be as supportive as you can be but he got through in the end. He has been strong and composed all week.

I knew he had a chance to win if he brought his A game and he did that. It will be a mix of relief and joy. He will be absolutely over the moon.
Load more updates
Back to top