Scotland Yard's review of the investigation into Madeleine McCann's disappearance, called Operation Grange, was launched in May 2011.
Last month, Detective Chief Superintendent Hamish Campbell said the review has identified "both investigative and forensic opportunities" and "more than a handful of people of interest".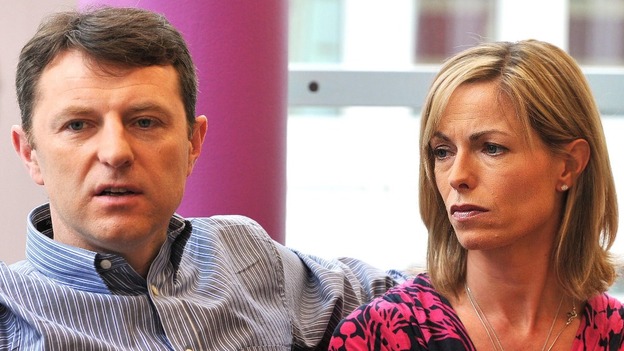 As they marked the sixth anniversary of Madeleine's disappearance last month, Kate and Gerry McCann said they were encouraged by Operation Grange and that the police seemed "more determined than ever".
The couple said their hopes of finding her were "reaffirmed" following the discovery of Amanda Berry, Gina DeJesus and Michelle Knight in Ohio a decade after they went missing.
Home Secretary Theresa May is set to announce a full-scale Scotland Yard investigation into Maddie's disappearance.
A full investigation would allow police to interview suspects in Britain, though they would seek the assistance of the Portuguese to carry out there inquiries there.