Deputy Prime Minister Nick Clegg has told his party they "risk becoming irrelevant" if they do not make some significant changes.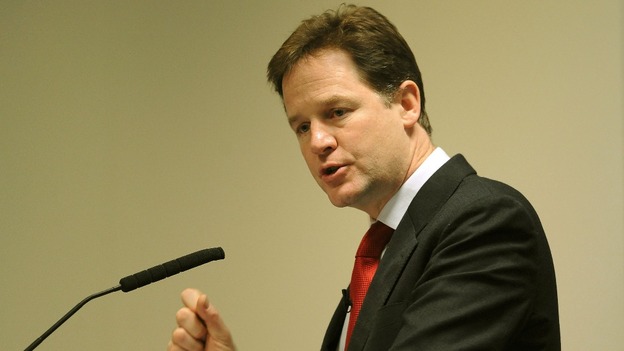 In a keynote speech the leader of the Liberal Democrats acknowledged that the party had been damaged by abandoning their commitment to scrapping tuition fees but said they must embrace the future.
"If we try and turn back the clock, hankering for the comfort blanket of national opposition, seeking to airbrush out the difficult decisions we have had to take, we condemn our party to the worst possible fate: irrelevance; impotence; slow decline," he told councilors at a meeting in Manchester.