Ian Brady letter published
A letter in which Moors Murderer Ian Brady claims to have killed four more people has been published for the first time, on the Daily Telegraph website.
by Martin Geissler - ITV News Correspondent
Nathalie Lieven QC has been presenting her closing arguments on behalf of Ian Brady at his mental health tribunal.
She's arguing that he is sane and can be safely transferred back to the mainstream prison system.
She says he shows little sign of psychosis. His "paranoia", she says, is based on malevolence and a desire to blame others for his situation.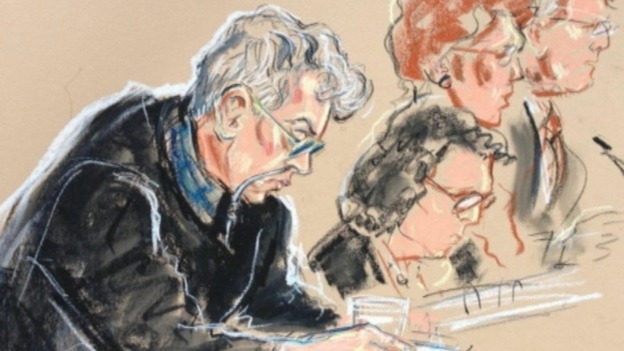 It stems from an incident in 1999 when he was forcibly restrained by hospital staff.
His only psychotic episode was twenty years ago, she says. No-one else would be treated like this, she argues.
He doesn't present a risk to others, she says, he hasn't attacked another patient since 1998.
She can't guarantee he won't relapse, but says if he does, he can easily be returned to hospital.
by Martin Geissler - ITV News Correspondent
The tribunal deciding the custodial future of Ian Brady is entering it's final stages.
Brady claims he is sane and wants to be transferred out of psychiatric care and back to a conventional jail.
He's been on a hunger strike for many years but is currently fed through a nasal tube. Outside of a psychiatric unit he would have the right to remove that tube and starve himself to death.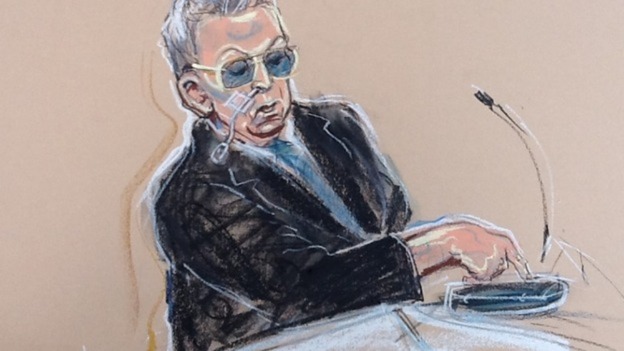 The counsels for all parties are presenting their closing arguments today.
Eleanor Gray QC, acting for Ashworth secure hospital (where Brady is currently held) said he has "fixed paranoid beliefs" and there is "overwhelming evidence that his personality disorders are chronic and severe".
Not one witness at the tribunal had presented any positive reason for Brady to be returned to prison, she added.
Advertisement
The stepfather of a Moors Murder victim has told Daybreak that he was sickened by Ian Brady's remarks where he described his killings as "recreational".
Alan West, whose 10-year-old stepdaughter Lesley Ann Downey was killed by Brady and his partner Myra Hindley in 1964, said he wanted the "monster" to remain in a maximum security hospital.
He said: "I think he's talking a load of rubbish, he's definitely mental."
Mr West added that Brady should get "all the punishment he deserves rather than all the freedom of a prison."
"He's just a monster to be honest, a monster," he said.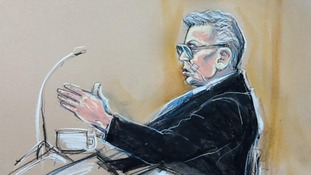 Moors murderer Ian Brady has spoken publicly for the first time in almost 50 years while giving evidence at his mental health tribunal.
Read the full story
Ian Brady is rambling through the afternoon session of his mental health tribunal.
He's talking about what he describes as "recreational killing".
"I'm as pragmatic as a soldier or a politician", he said. "You don't see any regret from Tony Blair, in fact he's making a fortune from his war crimes."
"I'm a comparative petty criminal to global serial killers like Blair and Bush," he added.
He said the moors murders were an "existential experience" for him.
A forensic psychologist has questioned Ian Brady over whether his supposed psychotic symptoms displayed in the 80s were really just acting, as he has claimed.
In response to Dr Cameron Boyd's question, Brady said: "I have made this clear repeatedly. Stanislavski. Any informed person would grasp the meaning immediately."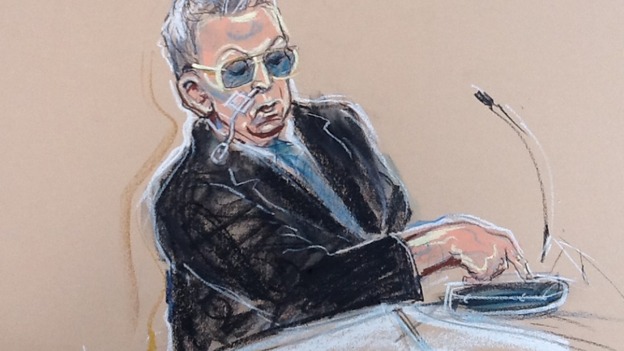 Dr Boyd, who is also a member of the panel of the mental health tribunal, said: "Can you just explain about Stanislavski and method acting?"
Brady said: "I thought everybody knew.....It's attempting to portray the heart and soul of the character you are trying to portray."
Advertisement
Moors Murderer Ian Brady has been questioned over his hunger strike by Eleanor Grey QC counsel for Ashworth Hospital.
Brady has been tube fed at the high secure psychiatric hospital for more than a decade after refusing food.
Grey: We have heard evidence as to the extent you actually eat at present

Brady: I do what?

Grey: You eat, as well as the naso-gastric tube.

Brady : According to who? The same member of staff who I've just referred to as regressive, provocative. I have been on this 14 years. I mean it's trivia, the trivia these people use.

Grey: Mr Brady, what are you eating at the moment?

Brady: I'm not eating anything.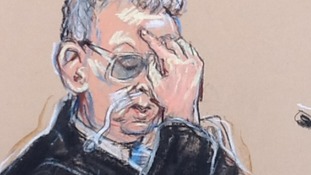 Ian Brady's tribunal resumed after lunch, and began with cross-examination by Eleanor Grey QC - counsel for Ashworth Hospital.
Read the full story
Eleanor Grey QC, counsel for Ashworth Hospital, has been cross-examining Ian Brady at his mental health tribunal this afternoon.
She asked him if he accepted that he was ill at the time he was transferred there in 1985 when he was said to have shown psychotic symptoms of hallucinations and delusions.
Brady replied: "Have you heard of Stanislavsky? If you knew who Stanislavksy is... have you heard of method acting? Does that make it clear to you?".
Miss Grey later asked: "Do you accept you have ever been mentally ill?"
"No," the child killer said.
Moors Murderer Ian Brady has told his mental health tribunal that he is not "psychotic" and should be allowed to return to prison.
But the child killer refused to directly answer if he would commit suicide in jail if he gets his wish to be transferred from a maximum security hospital.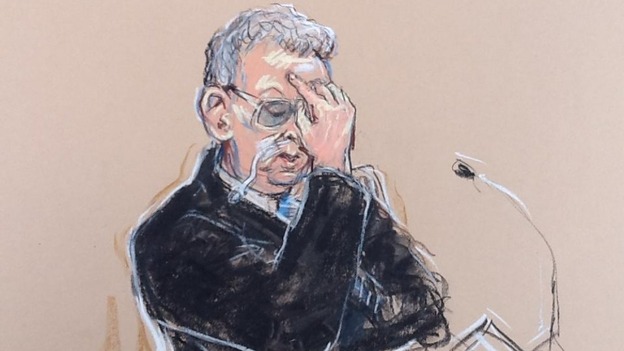 He compared himself to a monkey in cage being poked with a stick as he said: "You cannot make plans when you have no freedom of control, movement or anything."
Brady's barrister, Nathalie Lieven QC, asked Brady why he was not prepared to be treated with anti-psychotic drugs.He replied: "I am not psychotic."
He went on to criticise psychiatrists as he told the panel that he was "not interested in being analysed".
Load more updates
Back to top