Ian Brady letter published
A letter in which Moors Murderer Ian Brady claims to have killed four more people has been published for the first time, on the Daily Telegraph website.
Ian Brady last spoke at length in public when he gave evidence at his trial at Chester Assizes where he was eventually found guilty of three murders
His legal team says he has a severe narcissistic personality disorder but is not mentally ill and could be treated in prison rather than hospital
But Ashworth Hospital says Brady is still chronically mentally ill and remains a paranoid schizophrenic who needs around-the-clock care
Ahead of Ian Brady's own evidence about his hunger strike, the tribunal heard how the moors murderer was in fact still eating.
Charge nurse at Ashworth Hospital, Mark Sheppard said:
We make food available for Ian every evening which we know he takes. The reality is that we know Ian makes himself toast every morning. I would say most days we observe Ian eating.
The judge asked Mr Sheppard how he viewed the appearance of him continuing to be on hunger strike.
He replied:
I think it serves some purpose for Ian. It is his continued stance that he is on hunger strike because of his perceived battle with the Home Office.
Advertisement
Ian Brady is expected to speak at length in public for the first time in nearly 50 years today. The moors murderer is due to give evidence at his mental health tribunal. Brady wants to be transferred from hospital in Merseyside to a prison.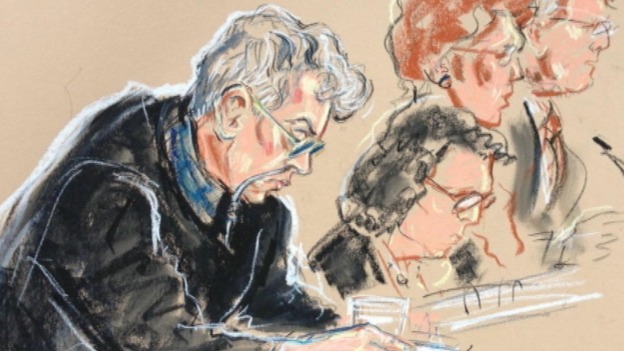 Ian Brady has previously said he wants to starve himself to death in jail where he cannot be force fed. He spoke briefly at the tribunal last week when he complained he had listened "ad nauseam" to arguments about his mental state from medics at Ashworth Hospital.
Read: Brady 'is chronically psychotic', says the care clinician looking after the moors murderer.
Load more updates
Back to top