Snowden 'not accepted asylum'
WikiLeaks has said US intelligence agency leaker Edward Snowden has "not yet formally accepted" an asylum offer from Venezuela. It came after a senior Russian politician clarified an earlier tweet that Mr Snowden has accepted an offer from Venezuela
The US has served an extradition request on Icelandfor the fugitive Edward Snowden, according to the WikiLeaks anti-secrecy organisation.
We can confirm that a US extradition request for Mr. Snowden has been served on Iceland. #snowden
Iceland is one of 21 countries where Mr Snowden is said to have applied for asylum.
The anti-secrecy campaigning organisation WikiLeaks has tweeted that US fugitive Edward Snowden has "not yet formally accepted" an asylum offer from Venezuela.
Edward #Snowden has not yet formally accepted asylum in Venezuela. The Russian law maker concerned has deleted the tweet.
The states concerned will make the announcement if and when the appropriate time comes. The announcement will then be confirmed by us.
Advertisement
Russian politician Alexey Pushkov has cited a national TV station, Vesti 24, for his earlier claim that US fugitive Edward Snowden has accepted an asylum offer from Venezuela.
There has been no official confirmation of the move.
The US fugitive Edward Snowden has accepted an offer of asylum from Venezuela, according to the AFP news agency.
A lawmaker close to the Kremlin, Duma politician Alexey Pushkov, tweeted that Mr Snowden has accepted an offer of asylum.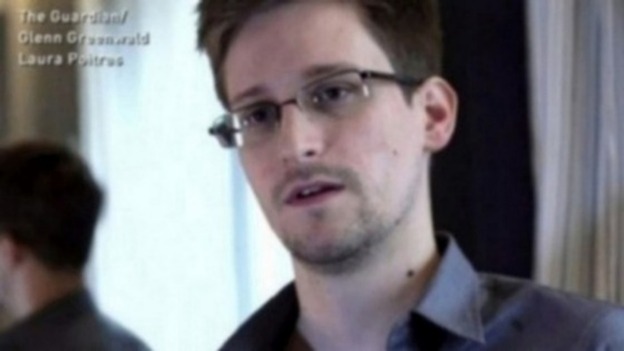 The Guardian have published the second part of their interview with US intelligence agency whistleblower Edward Snowden, recorded in Hong Kong on 6 June.
In the interview, he contemplates the reaction from the US government to his leaking of top-secret documents related to its surveillance of phone records and internet data.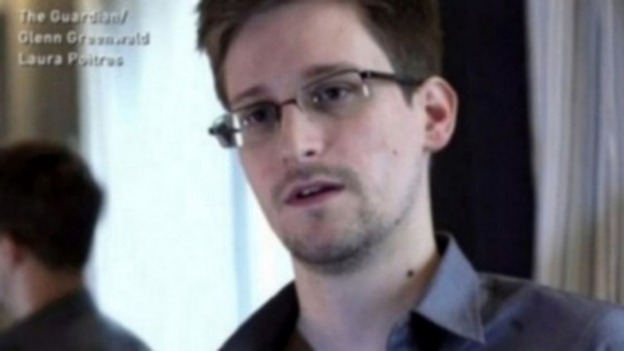 He said: "I think they're going to say I committed grave crimes, I've violated the espionage act, they're going to say I aided our enemies".
He is also seen defending his decision to go public, saying: "I don't want to live in a world where everything I say, everything I do...every expression of creativity, love or friendship is recorded..that's not something I'm willing..to support and live under".
The Venezuelan foreign minister Elias Jaua has said there has been no communication with US intelligence whistleblower Edward Snowden since offering asylum in the country, according to Reuters.
"We are waiting until Monday to know whether he ratifies his wish to take asylum in Venezuela", said Mr Jaua.
Advertisement
The presidents of Venezuela, Nicaragua and Bolivia have invited the American Whistleblower, Edward Snowden, to take up asylum in their countries. The fugitive is currently in Russia.
ITV News' Nick Thatcher has the latest:
Bolivian president Evo Morales says the country would grant asylum to Edward Snowden if it was requested.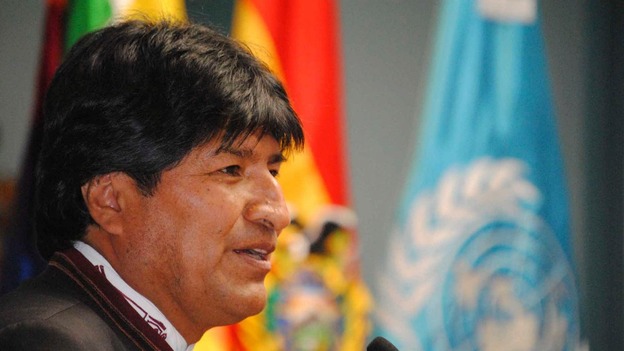 Morales' offer came after two other Latin American leaders - Venezuela's Nicolas Maduro and Nicaragua's Daniel Ortega - also said they would help the US fugitive, who is believed to be holed up in the transit area of a Moscow international airport.
The European Union will discuss "data protection and privacy rights" alongside trade talks with the United States next week.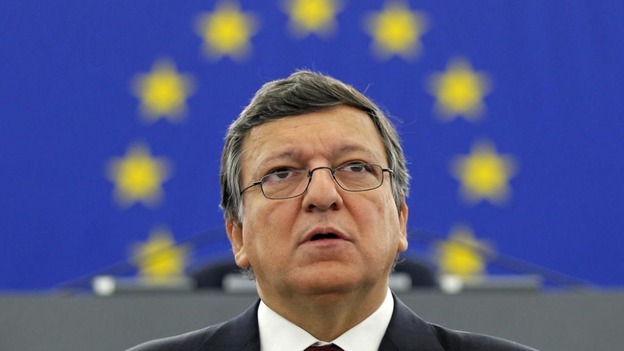 But the head of the 28-nation bloc's executive commission, Jose Manuel Barroso, said broader concerns about US intelligence activities would have to be raised by member states individually because they fall under the category of national security.
Reports last weekend that the US National Security Agency bugged EU diplomatic offices in Washington angered European officials and many leaders called for the NSA's surveillance activities to be discussed in parallel with trade talks opening next week in Washington.
Obama administration participants in the meeting will include officials from the Department of Justice and from the Office of the Director of National Intelligence, a Justice Department spokesman said.
The White House has declined to comment on Venezuela's offer of asylum to Us intelligence whistleblower Edward Snowden, according to Reuters.
Load more updates
Back to top