Founder: Best Glastonbury yet
The founder of Glastonbury Festival, Michael Eavis, has said that in 43 years of running Britain's most famous musical event he has never put on a better one.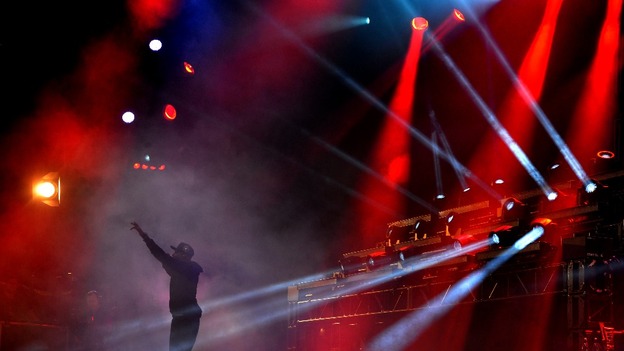 Dizzie Rascal has delighted the crowds at this year's Glastonbury festival.
Alt J made their debut at the Somerset festival, after only announcing that they would be taking to the stage early this morning.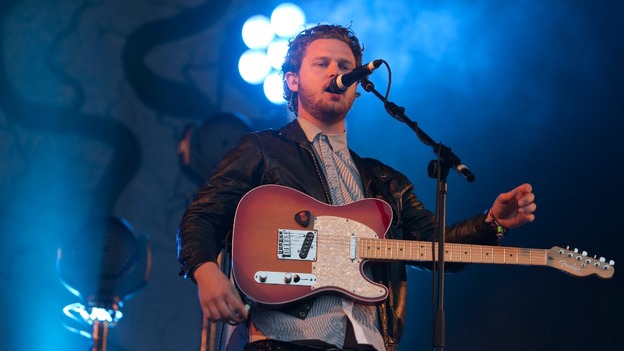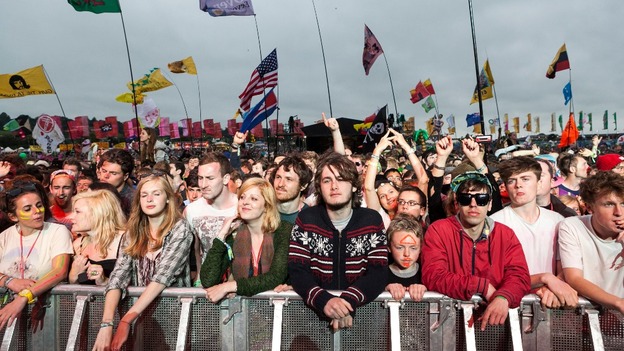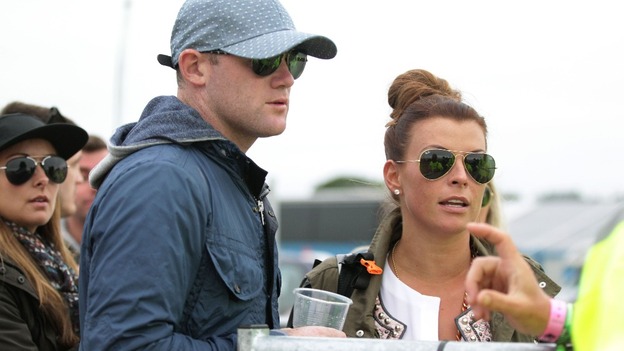 Wayne and Coleen Rooney were stopped by security guards as the attempted to get backstage of the Pyramid Stage at this year's Glastonbury Festival.
A host of colourful characters have been spotted touring the site in Somerset.
Read: Set list for Friday headline acts at Glastonbury 2013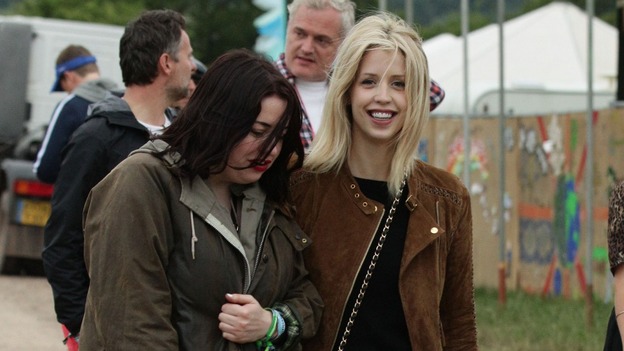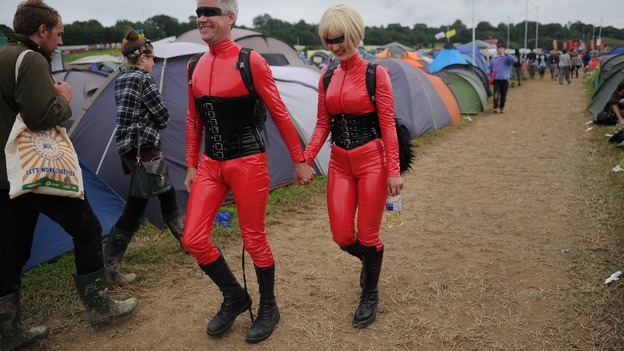 Advertisement
Musical artists have graced the stages of Glastonbury, as the five day event kicked off with a performance with Britpop legend Liam Gallagher and his band Beady Eye.
Rita Ora brought a touch of glamour to Pyramid Stage in a red fringed outfit as the sun blazed over the revellers during the afternoon.
Rapper Professor Green, American singer-songwriter Solange and artist Jake Bugg were also in the lineup earlier today.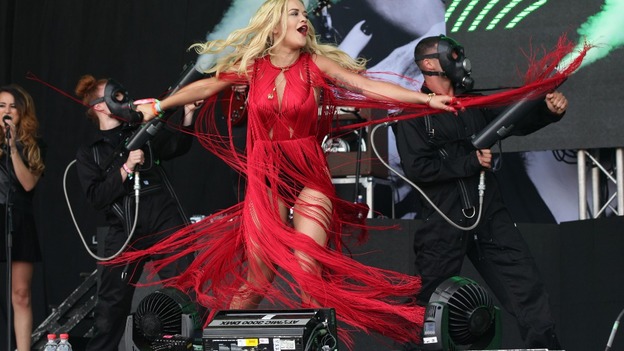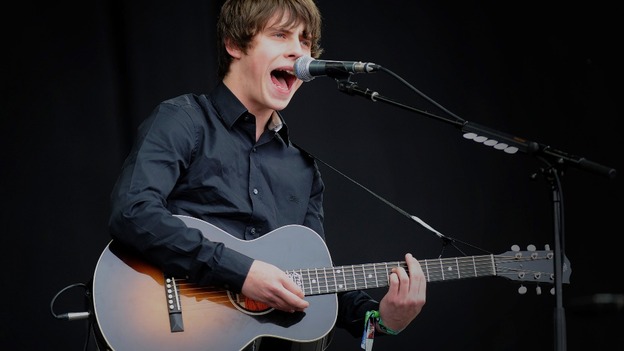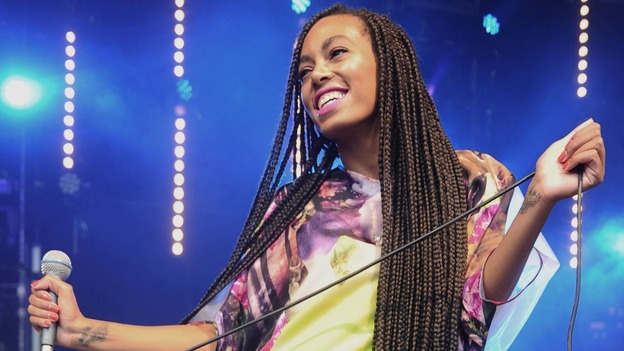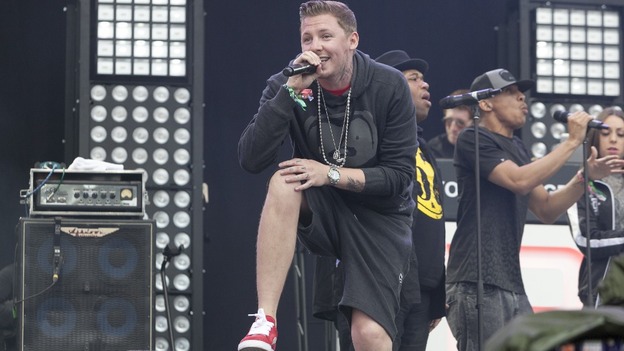 Arctic Monkeys will be going up against Portishead and Chic on the first night of Glastonbury. Here is a list of times for the top acts of the night:
The Vaccines - 18:30 – 19:30: Pyramid Stage
ALT-J - 19:30 – 20:30: Other Stage
Tom Tom Club - 19:00 – 20:00: West Holts Stage
Dizzee Rascal - 20:15 – 21:30: Pyramid Stage
Foals - 21:00 – 22:00: Other Stage
Seasick Steve - 20:30 – 21:30: West Holts Stage
Headlining Acts
Artic Monkeys - 22:15 – 23:45: Pyramid Stage
Portishead - 22:30 – 23:45: Other Stage
Chic & Nile Rogers - 22:15 – 23:45: West Holts Stage
Rita Ora thanked fans after performing on the Pyamid Stage at Glastonbury Festival today.
She performed hits We Run the Night and Hot Right Now, telling fans: "We're here to celebrate music today, am I right?
We did it!!!!!!!! Glastonbury my life has changed forever!!!!!! Thank you!!! Pyramid stage! Main Stage!!! Thank you!!'
The Gyuto Monks of Tibet are among the hundreds of performers due to play at Glastonbury Festival. The Monks, who are signed to Decca Records, are taking a break from their tour in Australia with the Dalai Lama to perform at the festival's Green Fields.
The Dalai Lama has given his support for the performance, saying: "The work that the Gyuto monks do in the West has my full support."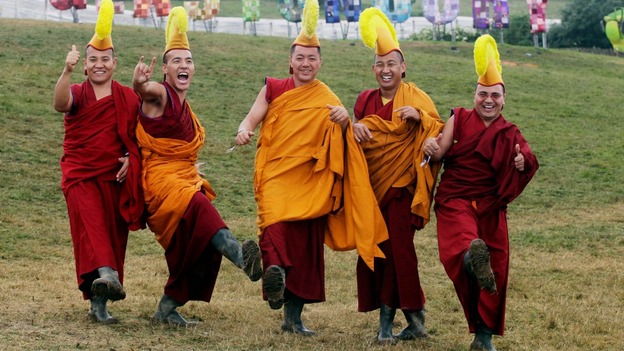 Advertisement
British rapper Professor Green could hardly contain his excitement as he prepares to perform at Glastonbury.
"I was like a kid on Christmas Eve last night. Everyone's here for the same reason - to have a good time", he said ahead of the event.
Drove right up to the stage. Glastonbury pyramid. Can't believe this is about to happen! http://t.co/JKvFnWDjus
Nearly that time. 90 minutes and I'm walking out on a stage I never dreamed I'd be on. #glastonbury CAN'T WAIT!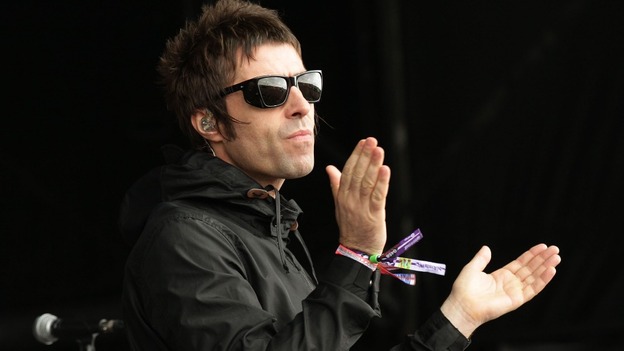 Former Oasis singer Liam Gallagher has declared that Glastonbury is "back in the good books", after his band Beady Eye kicked off the festival.
He had previously complained about the sound system at the festival after Oasis played on the Pyramid stage in 2004.
But speaking backstage immediately after the performance, he said: "I was probably just having a bad day. I take it back. I just had a bad experience last time."
Gallagher said the festival had got better, crediting the organisers for its success.
There may be dry terrain at Glastonbury, according to the festival's dedicated Twitter weather service.
Mud has dried up, wellies currently not needed.
Crime at the Glastonbury festival is down 30 per cent from the last time the event was held, according to police.
As of this morning, there had been 107 crimes compared with 153 at the same point in 2011.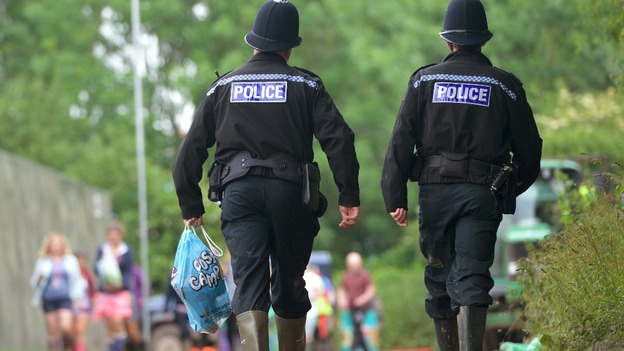 There have been 62 thefts from tents, compared with 57 at the same point in 2011, and 32 drug-related offences.
Police have issued warnings to festival-goers urging them to look after their possessions when in crowded areas as the music gets under way today.
Load more updates
Back to top