Foreigners face £200 NHS fee
Non-EU nationals staying in England for more than six months could be charged £200 a year for non-emergency NHS treatment. The Health Secretary has sought to calm GPs' concerns by insisting that doctors would not have to act as "border officers".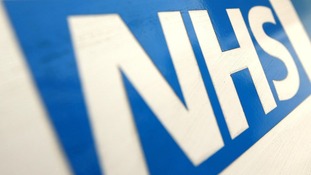 Jeremy Hunt has vowed to "wipe out abuse in the system" as he introduced plans to charge Non-EU nationals for use of the NHS
Read the full story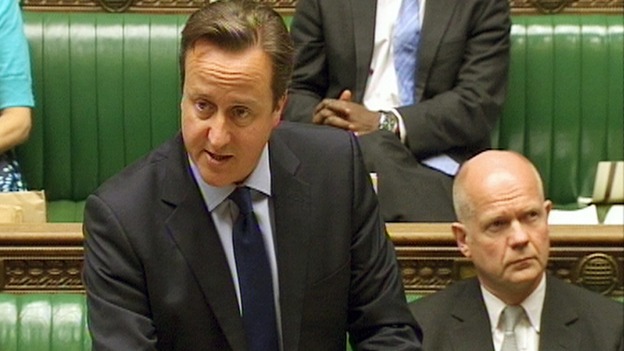 David Cameron has said it is right that people "who don't have a right to use our NHS get properly charged for it" after Labour MP Dianne Abbott said plans to charge foreign nationals were "xenophobic".
Speaking to MPs, Mr Cameron defended the plans saying:
"British families pay about £5,000 a year in taxes to pay for our NHS and it is right to make sure that those people who don't have a right to use our NHS get properly charged for it.
"I had hoped there would be all-party support for it but Labour's public health minister has condemned it as xenophobic so I assume they are now going to oppose this sensible change which working people in this country will roundly support."
Advertisement
The plan to charge foreigners for using the NHS would only apply to those outside the European Economic Area (which includes European Union countries plus Iceland, Norway and Liechtenstein).
The NHS claims back the cost of EEA visitors treatment from their home country.
Proposals include a levy on visa charges of around £200 for any students or foreign workers who come to the UK for more than six months.
Free access to GPs for tourists and those staying for less than half a year could also be curbed.
Expatriates who live outside Europe would be expected to contribute.
However, expatriates who have made up to 10 years National Insurance contributions would still receive NHS care.
Nobody will be denied treatment regardless of their nationality.
For more information, go to the Department of Health's website
Shadow health minister Diane Abbott has tweeted:
What price xenophobia? Stigmatising foreigners accessing NHS creates a public health risk.
@paulwaugh Agree with charging people who are not entitled to free NHS care. But obvious public health risks re. communicable disease.
Earlier, Labour's shadow health minister Liz Kendall said the government had a "poor record in announcing policies that sound good but prove to be completely unworkable" and they would be asking "many questions" on the proposals.
Health Secretary Jeremy Hunt told ITV's Daybreak that the crackdown on health tourism in the UK would not see doctors act as border officers.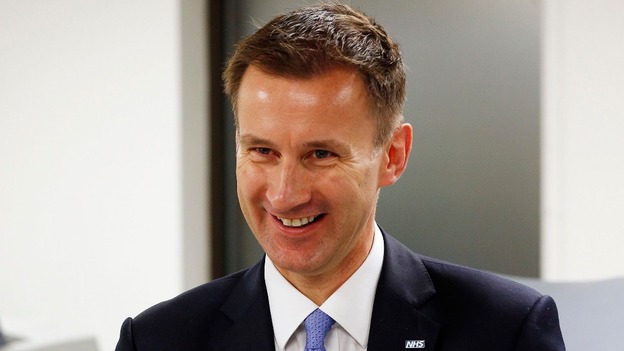 He said: "We don't want them (doctors) to be border officers at all, what we are looking at is a non-bureaucratic system".
Mr Hunt added that the NHS is the "most generous" healthcare system in the world and that he wanted to make it a service that was "sustainable and fair for hardworking British families".
He said: "If we do nothing at all we are basically saying that we are not a national health service, we're an international health service and I don't think that's fair on hardworking families who pay their taxes".
Labour's shadow health minister Liz Kendall has raised concerns about whether the measures being unveiled today will be possible to enforce, and will save money:
We will have many questions to ask about the details when they are published but the key tests for their proposals are: can they be properly enforced and will they save more money than they cost to put in place?

The public and NHS staff must be confident that any new measures are about getting taxpayers a better deal and ensuring fairness, not playing politics with our NHS.
– Liz Kendall, shadow health minister
Advertisement
The National AIDS Trust has said that measures to stop visitors to the UK taking advantage of healthcare for free would also threaten the health of Britons.
The proposals, if enforced, would undermine years of work to encourage marginalised at-risk groups to access HIV testing and treatment.

By limiting access to primary care for some migrants living in England we would cut off the only place many of them will get an HIV diagnosis - short of presenting at A&E many years after they were infected, once they are very seriously ill.

We are calling on the Government not to limit universal primary care access to migrants living in England. If they go ahead they risk putting lives at risk and accelerating the spread of HIV in the general population.
– Deborah Jack, Chief executive, National AIDS Trust

A Department of Health spokeswoman said people with HIV would still receive free healthcare if the scheme went ahead.
Health Secretary Jeremy Hunt has said that the measures he will announce today are designed to "wipe out abuse in the system" by visitors to the UK.
We need to ensure that those residing or visiting the UK are contributing to the system in the same way as British taxpayers, and ensure we do as much as possible to target illegal migration.

We have been clear that we are a national health service not an international health service and I am determined to wipe out abuse in the system.

The NHS is a national treasure and we need to work with the entire health system to develop plans and make sure it is sustainable for years to come.
– jeremy hunt, health secretary
Foreigners who come to the UK will face charges to access NHS treatment under new plans to ensure they "contribute towards the cost of their healthcare", the Health Secretary Jeremy Hunt is expected to announce today.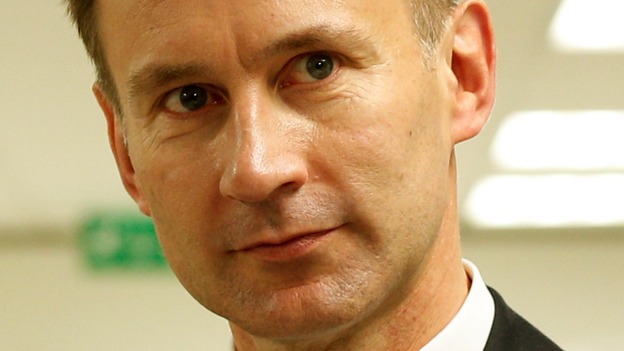 Ministers will outline plans to introduce a levy on any students or foreign workers who come to the UK for more than half a year.
The fee, which is likely to be around £200 a year, will be an addition to the visa charge, officials said.
Mr Hunt is expected to announce a public consultation on the move later today as part of a raft of changes to immigration laws.
An audit is being launched on how much overseas patients and short-term residents cost the health service, as Health Secretary Jeremy Hunt is due to announce a "crackdown" on abuse of public health services next week.
According to Department of Health research:
The NHS bill for treating tourists is estimated to be up to £200 million.
Expats, who currently face paying for care if they live permanently overseas, are set to be given guaranteed access to free NHS healthcare, but only once they have paid 10 years of national insurance contributions.
Around £33 million went on the treatment of foreign nationals in hospitals in 2011/12, of which around £12 million was written off.
Less than half of overseas visitors using hospitals are identified and only half of their costs are recovered.
Load more updates
Back to top