Smethwick blaze CCTV released
West Midlands Fire Service has released CCTV footage of the moment it believes a Chinese lantern floated into a recyling centre in Smethwick, starting a huge blaze
Central
Emergency teams on site say that the massive fire in Smethwick was caused by a Chinese lantern floating over the factory and setting bales of plastic alight. CCTV revealed this was the cause.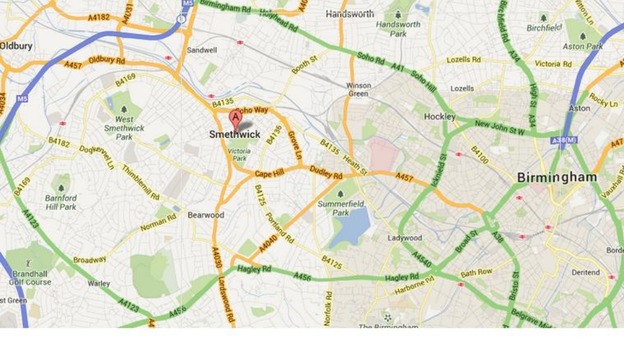 West Midlands area fire commander Steve Vincent said: "This is the largest fire that we've had in the West Midlands. It is a major fire and we've got support from surrounding fire brigades to help us deal with this."
More than 200 firefighters are tackling the blaze.
Advertisement
Central
Crews responded to a major fire at a re-cycling plant in Smethwick overnight.

"Ambulance staff have treated 9 patients for injuries received at the scene. Three of these patients were later conveyed to a local hospital as a precautionary measure.
– West Midlands Ambulance Service spokesman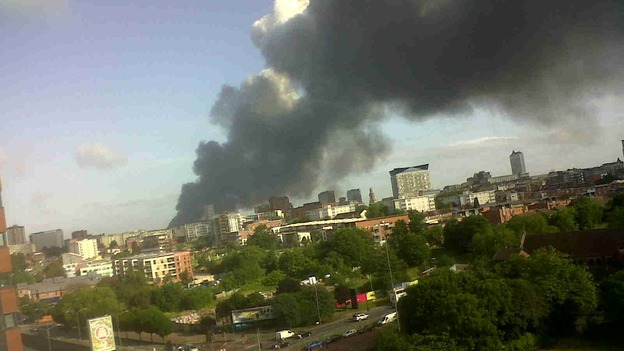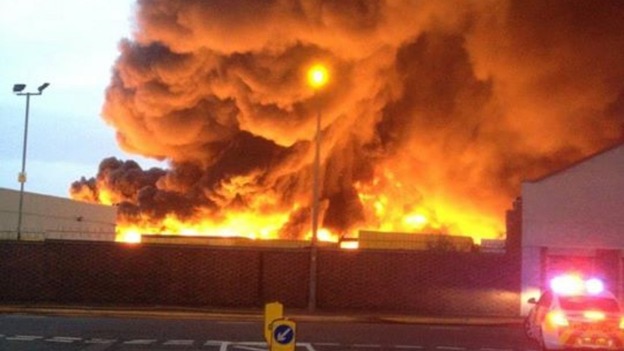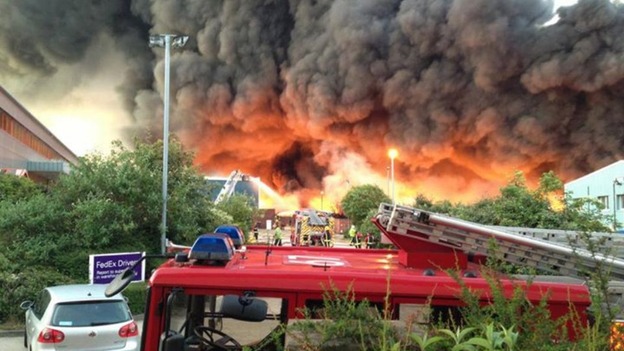 Central
Central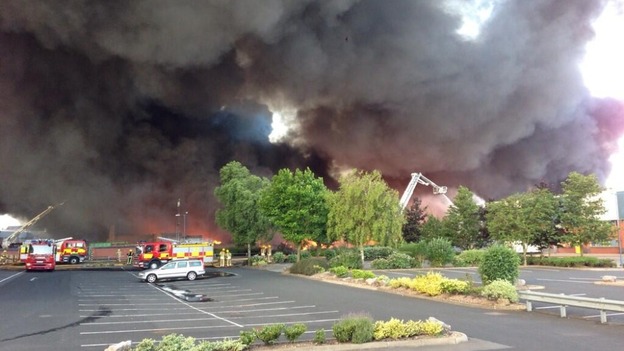 Advertisement
Central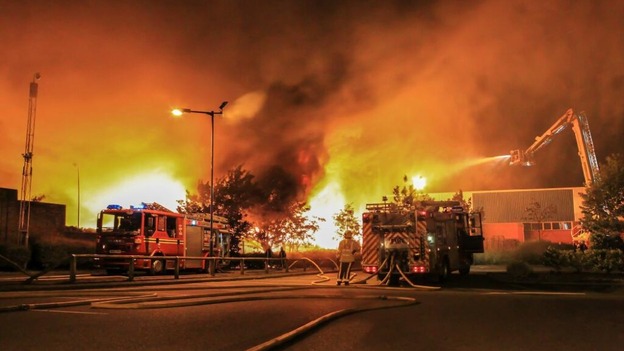 West Midlands Fire Service is warning residents near the fire at a recycling plant on Dartmouth Road, Smethwick, to keep windows closed and stay out of the smoke.
It says smoke is rising about 6,000ft high and is coming down in the Chelmsley Wood area.
Central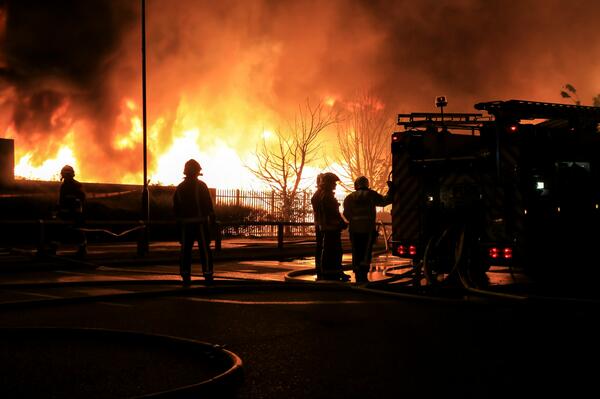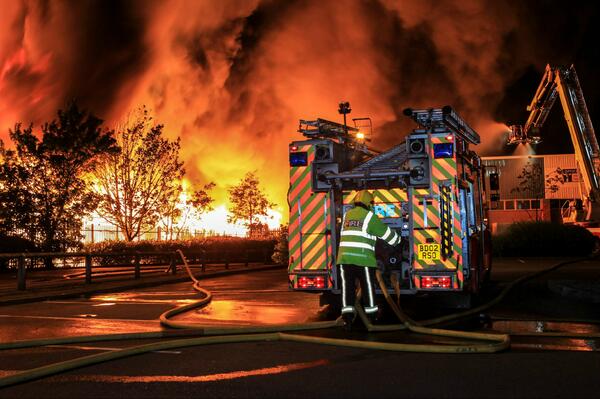 Central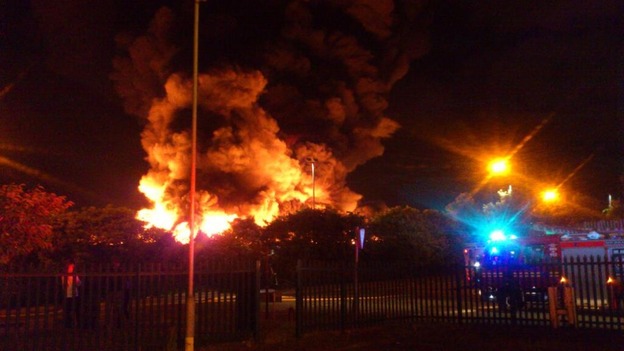 Around 50,000 tonnes of plastic recycling material and a factory unit are on fire at a blaze in Smethwick.
West Midlands Fire Service says more than 30 fire engines are at the scene.
Central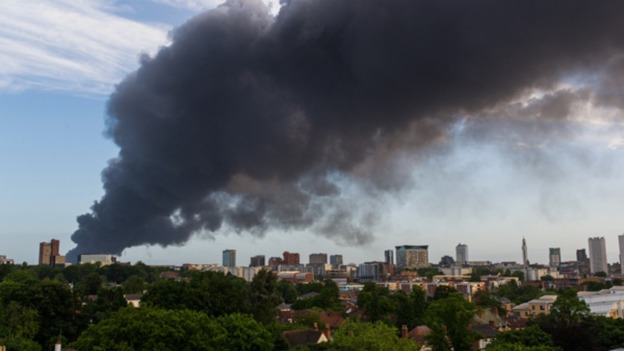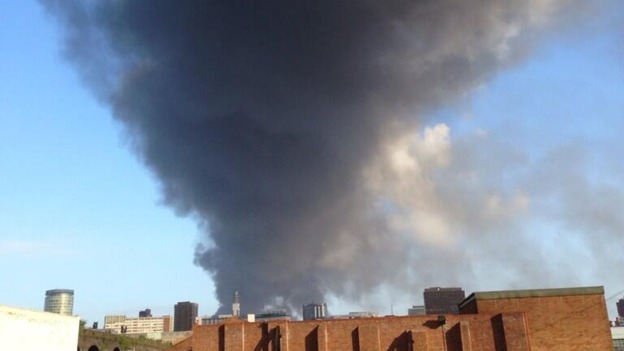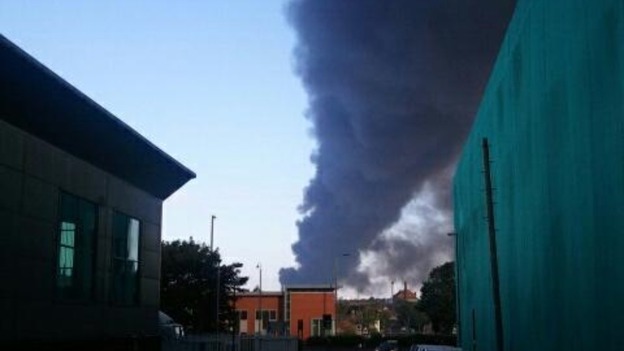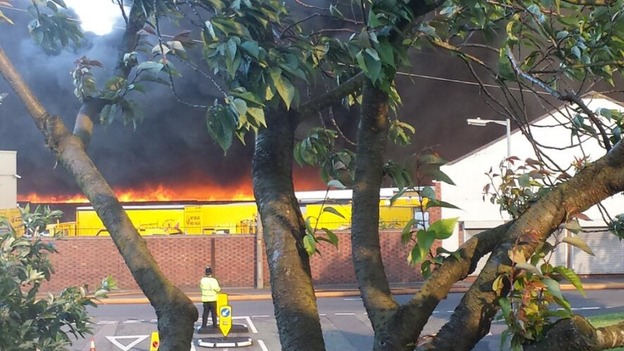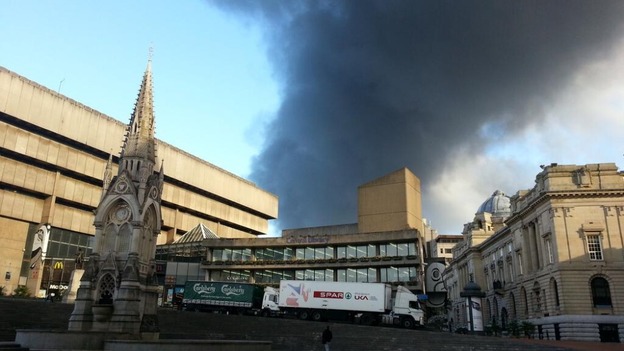 Load more updates
Back to top