Murray downplays knighthood
Andy Murray has told ITV News his historic Wimbledon victory "shouldn't be deserving of a knighthood", but admitted that he would not turn one down. David Cameron fuelled speculation by proclaiming: "I can't think of anyone who deserves one more."
Andy Murray's victory was built on dedication and hard work on the clay courts of Spain. He apparently had a will to win from the age of three when he started playing in Scotland.
But, it was when he headed to Spain as a 15-year-old that the real improvement came. Our Sports reporter Natalie Pirks has been to the Sanchez-Casal Academy in Barcelona where a British champion was made.
Andy Murray's mother, Judy, has tweeted a picture of the Wimbledon winner and his elder brother Jamie from when they were kids, dressed in championship t-shirts: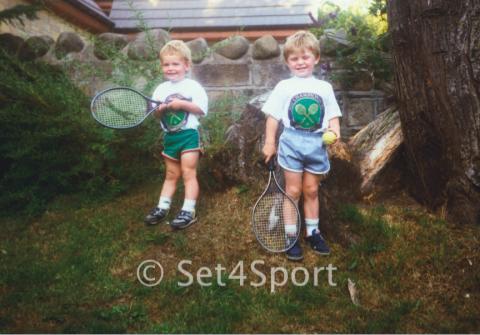 Advertisement
For one small town in Scotland, Andy Murray's Wimbledon victory matters more than anywhere else in the UK. In Dunblane, nearly every adult treasures memories of him as a determined little boy with a tennis racket.
But more significantly, Andy Murray's win has given his home town a new legacy, this time of triumph and joy. From Dunblane, Martin Geissler reports.
Read: From Dunblane to Wimbledon winner: Andy Murray's career in pictures.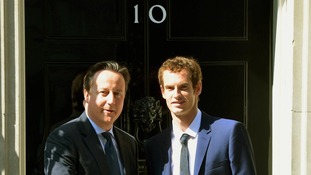 Despite his historic win, Andy Murray remains modest, telling ITV News he doesn't feel he deserves it for winning a sports event.
Read the full story
Labour leader Ed Miliband saw the famous Wimbledon trophy up close during today's reception for Andy Murray at Downing Street.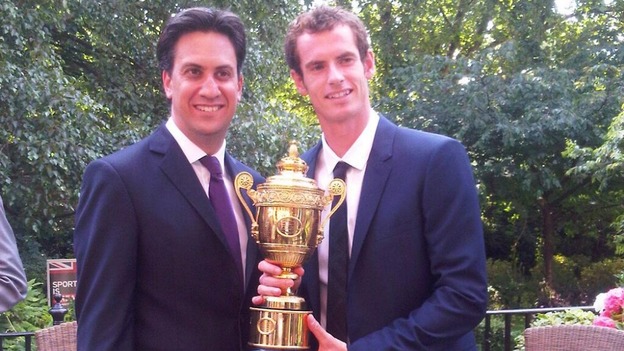 Read more: From Dunblane to Wimbledon winner: Andy Murray's career in pictures
Andy Murray says he should not be guaranteed a knighthood for his historic Wimbledon win.
He told ITV News Sports Editor Steve Scott such recognition should take "a lot more work", but when asked, he admitted he would not turn one down:
Advertisement
David Cameron, Labour leader Ed Miliband, Deputy Prime Minister Nick Clegg and the Scottish National Party's Westminster leader Angus Robertson listened to Murray who sipped from a glass of water as he chatted with the political leaders.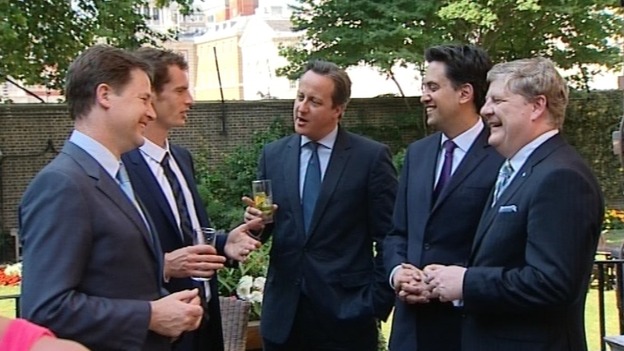 After arriving at Number 10, Andy Murray was taken into the Downing Street garden where he described what it felt like to be a Wimbledon champion.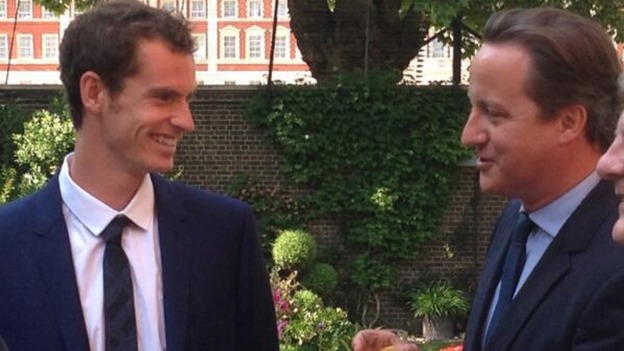 Who could be the next British Wimbledon champion? Read about the hopefuls here.
Staff lined the corridors of Downing Street to greet Andy Murray as he arrived for a special reception to mark his historic Wimbledon win.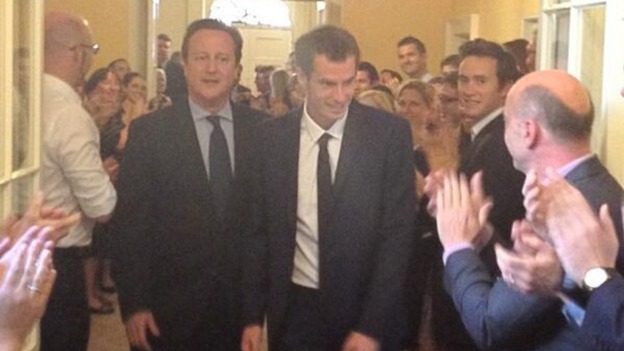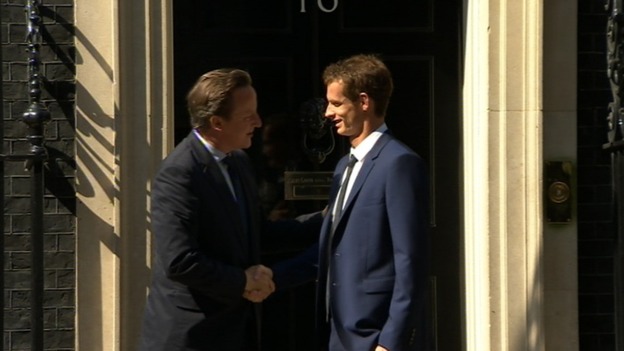 David Cameron greeted Andy Murray with a handshake as he arrived at Number 10.
Load more updates
Back to top