New figures reveal that overall the poorest and richest households are paying a very similar proportion of their income in taxes, 36.6 and 35.5 percent respectively.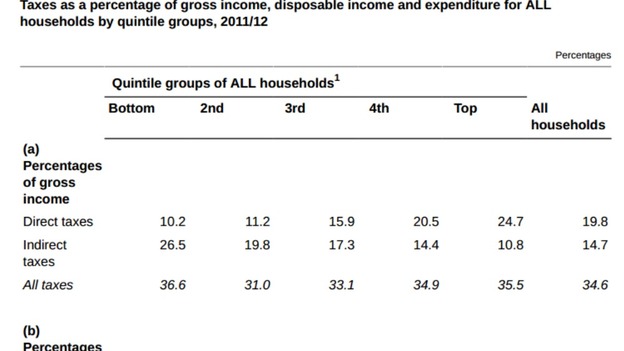 According to the Office for National Statistics, the bottom fifth of households paid an equivalent of 26% of their gross income in indirect taxes on expenditure (such as VAT and fuel duty), while the top fifth only paid 11%.
After indirect taxes, the richest fifth had post-tax household incomes that were over six times those of the poorest fifth (£52,100 compared with £8,100 per year, respectively).