Police Scotland has issued posters warning festival goers of the recent deaths linked to fake ecstasy pills: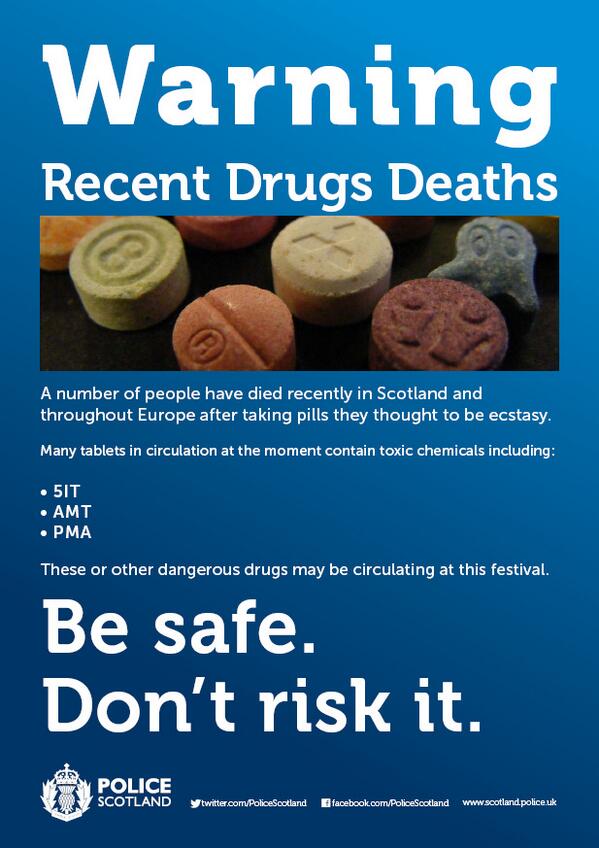 There are pills of different colours & designs being sold as ecstasy in Scotland that are toxic. People have died. Don't Risk It! #titpinfo
The poster warns, "These or other dangerous drugs may be circulating at this festival".
"Be Safe. Don't risk it", it adds.