MPs' pay set to rise to £74,000
The MPs' expenses watchdog, the Independent Parliamentary Standards Authority, has recommended that MPs' salaries should be increased by £6,000 to £74,000 in 2015. But they face restrictions on their expenses and pension schemes.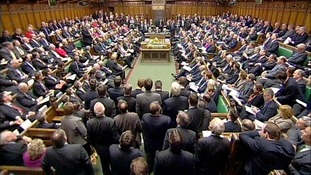 Education Secretary Michael Gove led a backlash against a pay hike for MPs - telling the regulator that proposed the rise to "stick it".
Read the full story
Independent Parliamentary Standards Authority's (IPSA)) chairman Sir Ian Kennedy has defended MPs' planned pay rise, saying the extra salary costs would be offset by curbs to expenses, pensions and "golden goodbyes".
He told ITV News that IPSA were "doing something which will last for a generation, not go with the drift of whatever the political wind is".
The pay hike has received widespread criticism from politicians with Education Secretary Michael Gove telling the regulator to "stick it".
ITV News Political Editor Tom Bradby reports:
Read: Most MPs work hard, so should they get paid more?
Advertisement
Users of ITV News' Facebook page have been giving their thoughts on a proposal to give MPs a pay rise of more that £6,000, bringing their salaries to £74,000.
Most people are lucky if they even get a 1% pay rise. Most have taken pay cuts to keep their jobs so to me a 12% pay rise is ridiculous considering the financial trouble this country is supposed to be in or do the financial troubles only apply to those on low incomes and not earning a ridiculous amount already.

Seriously, the independent expenses watchdog needs to take a reality check.
– Michelle Reitsma
Quite honestly I think it is right to give an increase but maybe half that proposed and half later on.

They do an important job worth billions and are not adequately rewarded.

But then their expenses must be limited to true expenses, and not fictitious ones... 12 % is too high in one go!!
– Colin Smith
This is £1,444 .5 pence per week. And they cut our benefits. Why can't they reduce what they get paid and live on less. My benefit rate would take me 17 weeks to reach what they get in one week.
– Gill Preston
Sir Richard Branson has said a wage increase for MPs could be a good thing for the country because it will attract "higher quality politicians."
In a blog on the Virgin website, Branson argued that "countries would be able to attract higher quality politicians by offering them greater rewards".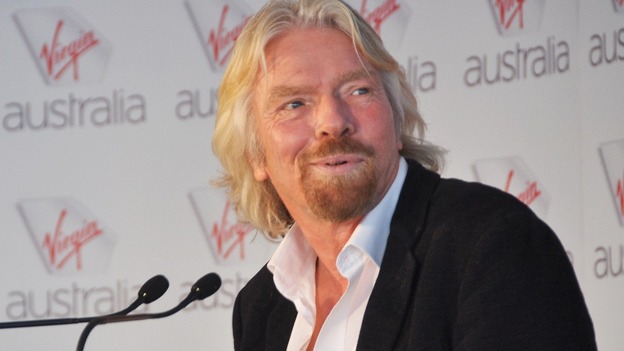 The Virgin founder also suggested the cost could be offset by reducing the number of politicians and the size of parliament.
Branson believes changes in pay could help reduce corruption and produce a more efficient and effective government which could improve the global economy.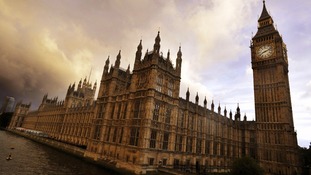 They put in long hours, they work weekends and split their lives between two places of work. So should MPs get a pay rise?
Read the full story
The Education secretary Michael Gove has said the Independent Parliamentary Standards Authority can "stick" their proposed pay rise for MPs.
Mr Gove called ISPA a "silly organisation", and insisted MPs and minsters are paid enough already.
Advertisement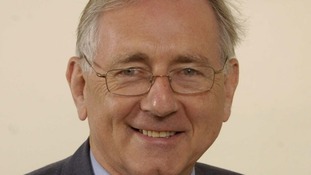 As the MPs' salary debate continues, Sir Peter Bottomley defends the work of MPs and addresses the issue of whether they are paid enough.
Read the full story
Labour leader Ed Miliband has said he will not accept a pay rise due to the ongoing economic difficulties affecting the rest of the country.
The Independent Parliamentary Standards Authority has recommended increasing MPs' salaries by 9.26 per cent to £74,000 in 2015.
Mr Miliband said it was not right to expect the public to accept a pay rise for MPs during the "biggest crisis in living standards for a generation".
The Education Secretary Michael Gove has told ITV News the Independent Parliamentary Standards Authority, is a "silly organisation really... as far as I'm concerned about this pay rise they can stick it".
The TaxPayers' Alliance has said a proposal to increasing MPs' pay to £74,000 amounts to "putting up two fingers to the British public".
The idea of hiking MPs' pay when everyone else has been suffering such a squeeze on their earnings is totally unpalatable. MPs do an important job and work hard, but they already earn nearly three times the national average and more than most of their European counterparts.
The extensive research commissioned by Ipsa has demonstrated that people think the current level of pay to be broadly fair, so this announcement amounts to an unaccountable quango putting up two fingers to the British public.
– TaxPayers' Alliance chief executive Matthew Sinclair
Load more updates
Back to top