MPs' pay set to rise to £74,000
The MPs' expenses watchdog, the Independent Parliamentary Standards Authority, has recommended that MPs' salaries should be increased by £6,000 to £74,000 in 2015. But they face restrictions on their expenses and pension schemes.
Labour leader Ed Miliband said he did not believe the suggest rise in MPs' salaries should go ahead - and confirmed he would not take it if it did.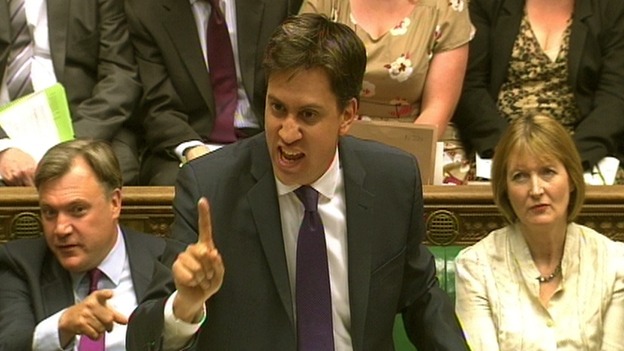 "I don't think MPs should be getting a 10 per cent pay rise when nurses and teachers are facing either pay freezes or very low increases and people in the private sector are facing similar circumstances.
"I'm very clear - I don't think this package of proposals should go ahead in the current economic circumstances."
The cost of politics should go down not up. And MPs' pay shouldn't go up while public sector pay is, rightly, being constrained.

Ipsa is consulting on its proposals, which it will review after the next election as it is obliged to do by statute. It is independent, but the Government will repeat our view on the need for restraint.
– Downing Street spokesman

A Number 10 source declined to comment on whether Prime Minister David Cameron would be taking the rise.
Advertisement
Under new recommendations proposed the Independent Parliamentary Standards Authority (Ipsa) MPs' pay would be increased from £66, 396 to £74,000 in 2015.
But there will be also be cuts to other benefits and a reduced pension scheme.
Expenses available for dinner when the House sits beyond 7.30pm will be scrapped, and there will be tighter rules on using taxis and hotels.
There will also be a crackdown on claims for running second homes, with costs of TV licences and contents insurance no longer being met.
The existing final salary pension scheme will be downgraded to career average. In total the pension changes will save £2.5 million in the first year, according to Ipsa.

The expenses changes will save £178,000 in 2015, the independent watchdog said.
Bob Crow, the general secretary of the Rail Maritime and Transport union has responded to the MPs' expenses watchdog recommendation of increasing MPs' salaries to £74,000 in 2015.
"Be in no doubt, RMT will be fighting for pay rise parity with MPs in all of our negotiations and will have no hesitation in striking to get for our members what the politicians have got for themselves."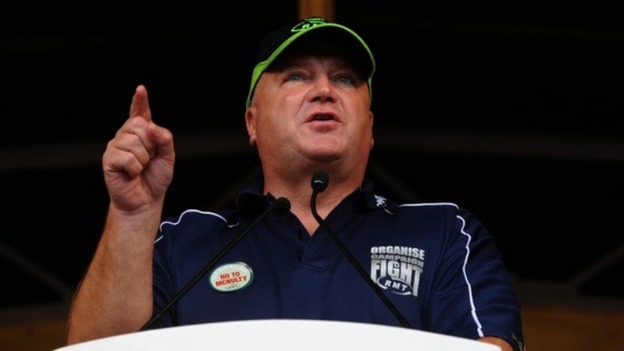 "If inflation busting pay increases are good enough for the political class then they are good enough for nurses, transport workers, firefighters and the rest of the working class.
"If MPs want to unleash a pay free for all then you can bet your life RMT will be in there fighting to make sure our members get their share of the all", Mr Crow added.
As the Independent Parliamentary Standards Authority recommended increasing MPs' salaries to £74,000 in 2015, its chairman Sir Ian Kennedy said:
The package we put forward today represents the end of the era of MPs' remuneration being settled by MPs themselves.

For the first time, an independent body will decide what MPs should receive. We will do so in full view, and after consultation with the public.
I recognise some will just concentrate on the salary, rather than the package as a whole, and say it's too high; others that it's too low. There is no easy way forward on this.

We have put together a package of reform which we think is fair and which ends the anomalies of the past._ _
– Sir Ian Kennedy, chairman of the Independent Parliamentary Standards Authority
The Independent Parliamentary Standards Authority has recommended a revised MPs' salary package as follows:
A salary of £74,000 in 2015, indexed to average earnings in the whole economy thereafter.
A new pension on a par with those in other parts of the public service, saving the taxpayer millions.
Scrapping out-of-touch "resettlement payments" worth tens of thousands of pound per MP and introducing more modest, modern redundancy packages, available only to those who contest their seat and lose
A tighter regime of business costs and expenses – ending the provision for things such as evening meals.
Advertisement
The Independent Parliamentary Standards Authority has recommended increasing MPs' salaries by 9.26% to £74,000 in 2015.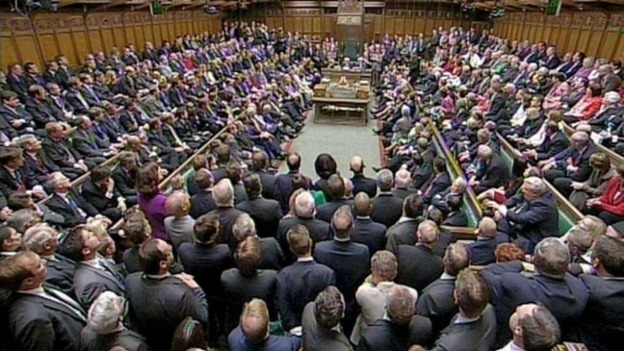 A final determination will be published in the Autumn, to be implemented following the General Election due in May 2015.
A look at how MPs' salaries compare around the world, based on figures from August 2012:
UK - £66, 396
Spain - £44, 618
Switzerland - £51,515
New Zealand - £71, 977
Norway - £74, 937
Republic of Ireland - £74, 657
Italy - £110, 352
Australia - £126, 394
Japan - £167, 784
Canada - £98, 134
Labour MP John Mann has said that it is "outrageous" for an increase for MPs' pay "to be proposed, agreed or accepted now when peope are suffering".
He also told ITV's Daybreak: "I don't know anyone who checked out the salary before becoming a MP....It's not about the money. It never should be about the money".
The new salary proposals recommended by the Independent Parliamentary Standards Authority (Ipsa) that will see MPs' salaries rise by up to 12% will clamp down on a number of costly expense claims, the watchdog said.
£15 expenses available for dinner when the House site beyond 7.30pm will be scrapped, which will save thousands of pounds each year
There will be tighter rules on taxis
Claims for running costs for second homes will be scrapped
'Golden goodbye' payments of up to £65K that used to be handed to departing MPs will be scrapped and replaced with redundancy payments in line with other public sector organisations
Load more updates
Back to top