Broadcaster Alan Whicker dies
Broadcaster Alan Whicker, whose distinguished TV career stretched nearly 60 years, has died at the age of 87 after suffering from bronchial pneumonia, his spokeswoman said
English comedian and television presenter Michael Palin has told ITV News that broadcaster Alan Whicker had his 'reservations' over a parody he did of him for Monty Python. Palin added that he admired the broadcaster, who died aged 87 today.
Calendar
Alan Whicker was best known for his travel programme Whicker's World, which attracted millions of viewers. Here, he meets Liza Minnelli.
Advertisement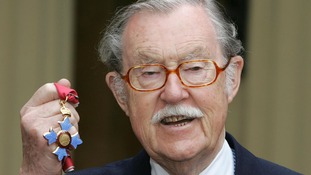 Broadcaster Alan Whicker, whose distinguished TV career stretched nearly 60 years, has died at the age of 87.
Read the full story
Veteran broadcaster Alan Whicker's contribution to British broadcasting is "immeasurable", former ITV and BBC chairman Michael Grade said today.
Mr Grade said:
Alan's contribution to the golden age of British broadcasting is immeasurable. His highly individualistic style belied the sharpest journalistic brain.

He was one of our greatest observers of human behaviour. His listening skills, his sharp and spare commentary writing talents have never been matched.

He managed always to combine the highest quality with popularity. Much imitated but never equalled, there will never be another.
Sad news about Alan Whicker. And I've only just heard that the playwright Snoo Wilson has died too. He was a wonderful man.
Michael Palin has described Alan Whicker as "a great character, a great traveller and an excellent reporter".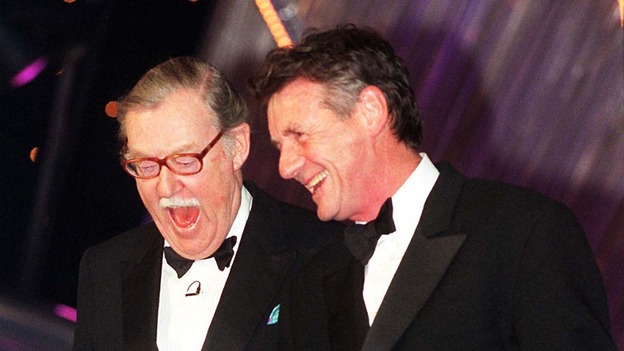 Palin, who has taken up the mantle of travel documentary filmmaker from Whicker, added, "He was absolutely at the top of his game in front of the camera".
Advertisement
A BAFTA spokesperson said they were "so sad" to hear that two-times BAFTA winner Alan Whicker had passed away:
The BAFTA-winning Alan Whicker received the Factual Personality Award in 1965 & the Richard Dimbleby Award in 1978: http://t.co/rztWA7YvqT
Alan Whicker's most famous TV series was Whicker's World, which he presented for a little over three decades.
These documentaries famously brought a glimpse of lifestyles across the globe.
In this classic clip, Whicker takes a look at the music scene in San Francisco:
Alan Whicker's partner, Valerie Kleeman, said, "He had a wonderful life and I was lucky to have shared it with him".
Ms Kleeman continued: "A few years ago a poll asked who was the most envied man in the country - and Alan won by a country mile!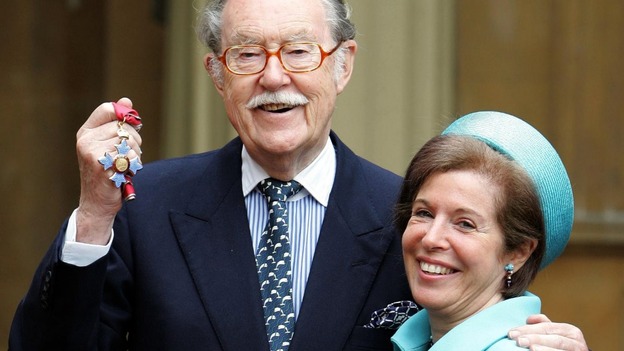 "He said that he didn't know where work ended and private life began. Quoting Noel Coward, he would say 'work is more fun than fun'.
"On this last journey he will arrive curious, fascinated, and ready for a new adventure".
Alan Whicker taught me about other parts of the world when I was a kid. Was travelogue even a word when Whicker's World was a thing? RIP
Sad news about Alan Whicker. I remember watching Whicker's World as a child. A legendary journalist & broadcaster. RIP.
RIP Alan Whicker. The man who knitted the World that bit closer together before mainstream travel became the norm.
Load more updates
Back to top