London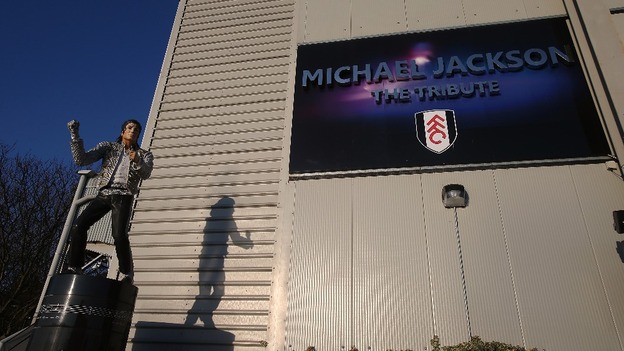 The Michael Jackson tribute statue will stay outside Fulham's ground, Craven Cottage, despite the club having a new owner.
Shahid Khan, who also runs an American Football team, is the new owner of the West London club - and promised to keep it.
Previous owner, Mohamed Al-Fayed, jokingly told ITV London, that if Khan takes it away he'll be very angry and be forced to rip off Khan's moustache.