Britain's hottest day since 2006
Temperatures have reached 33.5 celsius at Heathrow - not only making today the hottest of the year, but also the hottest day since 2006.
West Country (W)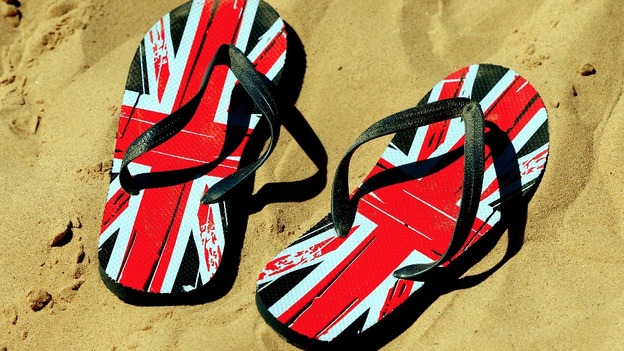 Plymouth City Council has told its staff they should not turn up for work wearing flip flops in the current heatwave. A memo to staff said:
"It's fine being cool in the office, but please remember this is a business environment and we expect people to wear appropriate clothing."We shouldn't be showing too much flesh and flip flops are a definite no-no !"As in any professional organisation staff need to dress appropriately."
The Met Office has confirmed that today has been the hottest day of the year so far, with temperatures rising as high as 33.5C at Heathrow. It hasn't been this hot since 2006.
Temperatures have now reached 33.5 °C at Heathrow - the hottest temperature recorded since 20 July 2006
Advertisement
by Becky Mantin - ITV Weather Presenter
We could see top temperatures this afternoon of 34C, which is into the 90s in Fahrenheit.
But the hot and humid weather will lead to some ferocious thunderstorms across many parts of the UK.
London
The Met Office has extended the heat health warning over London and the south east, with the warning raised to an amber level 3 warning, as temperatures are expected to soar today.
A level 3 amber warning means that social and healthcare services are required to take action for high-risk groups including the elderly and babies and young children.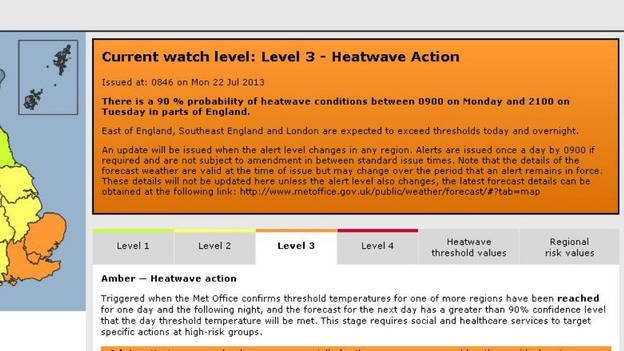 "Minor localised flooding" has been predicted as tropical storms replace tropical weather in some areas of the UK.
There is a low likelihood of isolated intense thunderstorms this afternoon as temperatures rise, the Environment Agency has announced.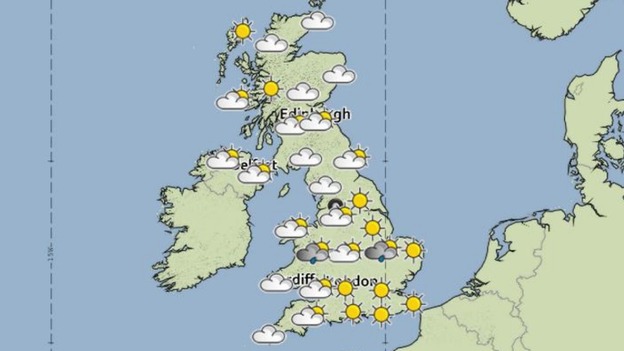 The Met Office said "surface water flooding" is likely to cause "localised disruption to travel, and summer holiday activities" amid continuing high temperatures.
The Met Office predicted there is a 90% probability of heatwave conditions between 9am on Monday and 9pm on Tuesday in parts of England.
Children and parents have been urged to take extra care to avoid sunburn with sweltering temperatures continuing across the country.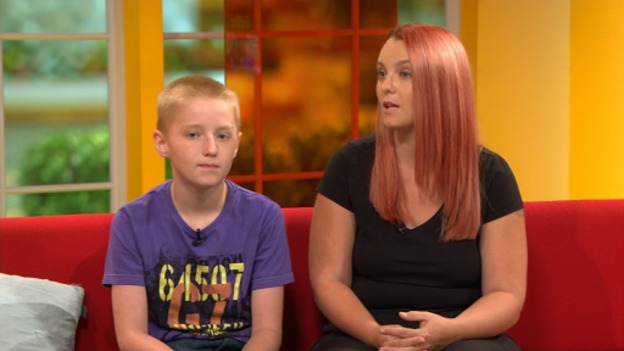 Matthew Breydin, 11, became badly burned after playing in the sea despite having lotion applied by his mum before and after he was in the water.
After taking time off school, another spell in direct sunlight saw his skin badly blister, despite him wearing a top at the time, and he was taken to hospital.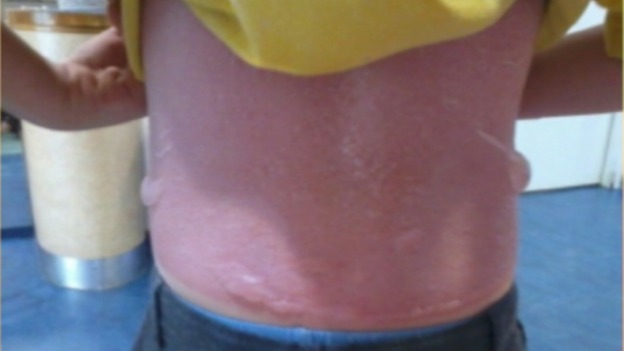 Staff at Birmingham Children's Hospital, which treated the youngster, said they have treated more children for severe sunburn than in previous years.
Doctors warned parents to ensure young children remain covered and protected and do not spend too long in the sun.
Advertisement
Britain could turn tropical with high humidity and the hottest day of the year so far, before "violent" thunderstorms bring a dramatic end to the heatwave, according to forecasters.
Read more: Met Office issues rain alert after UK enjoys heatwave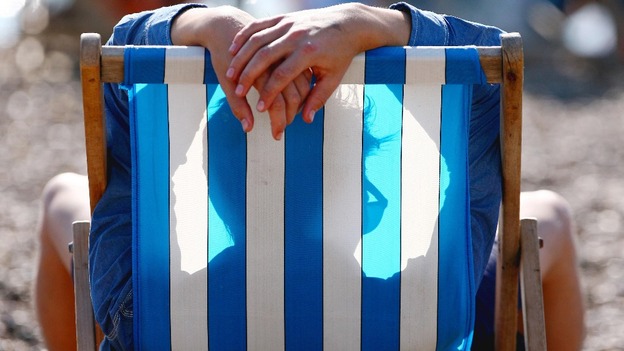 The mercury is expected to reach 33C (91.4F), with the Midlands and the south of England the likely contenders for the hot spots of the day. The hottest day of the year so far had been last Wednesday at Hampton waterworks, south west London, with highs of 32.2C (90F).
The Met Office has issued a Yellow warning for rain this week, after the UK enjoyed scorching temperatures.
There are thunderstorms expected in much of England, Wales and Scotland, with risk of torrential downpours.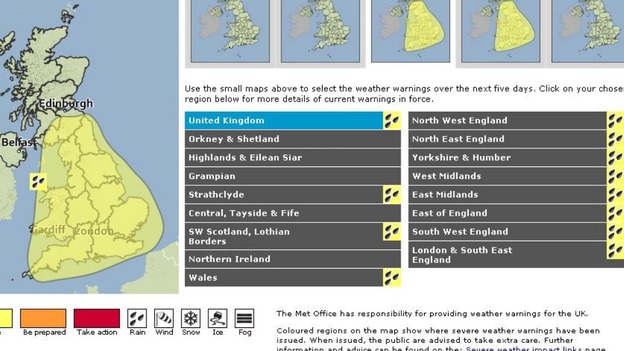 Load more updates
Back to top