Britain's hottest day since 2006
Temperatures have reached 33.5 celsius at Heathrow - not only making today the hottest of the year, but also the hottest day since 2006.
The Met Office has lowered the heat health warning across much of England to a yellow level 2 warning, urging people to be "alert and ready".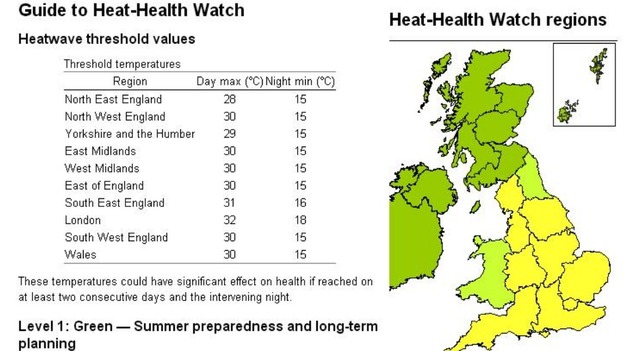 Both Wales and the North East England regions have been issued the lower green level 1 warning.
Advertisement
A four-week-old boy is among ten children who have been admitted to hospital since the hot weather began.
Six of the ten patients, the oldest of which is 14 needed specialist treatment at the Queen Victoria Hospital in East Grinstead, Sussex, due to the severity of their sunburn.
No parent or carer intends for their child to get sunburnt and accidents do happen.

But spending just a couple of minutes applying sunscreen to a child before they go out in the sun is the difference between a summer of fun and a summer spoilt by sunburn.

The sun at this time of year is very strong and children can get burnt very quickly. The children we've treated over the last few weeks have been referred to our unit because their burns have been so severe they have required specialist treatment.
– Nora Nugent, Consultant Plastic Surgeon, Queen Victoria Hospital
As wildfire warnings are issued across the country, it has been "another busy night" for fire crews:
Another busy night with crews dealing with numerous grass fires and small incidents. #heatwave
Fire crews in Mid and West Wales have been tackling blazes that include grass fires and a BBQ fire:
#mawwcontrol Montgomery and Welshpool are in attendance at hay bales alight in the Montgomery area #hay
#mawwcontrol Swansea West have extinguished a BBQ fire at West Cross, ensure all BBQ are extinguished following use #BBQ
Advertisement
Insurers have warned wildfires could put lives at risk and cost millions of pounds in damaged crops and machinery as the longest UK heatwave for seven years continues.
Tim Price, of NFU Mutual, said: "The tinder-dry conditions and continuing heatwave pose a major fire risk to the countryside, threatening crops, equipment and even personal safety.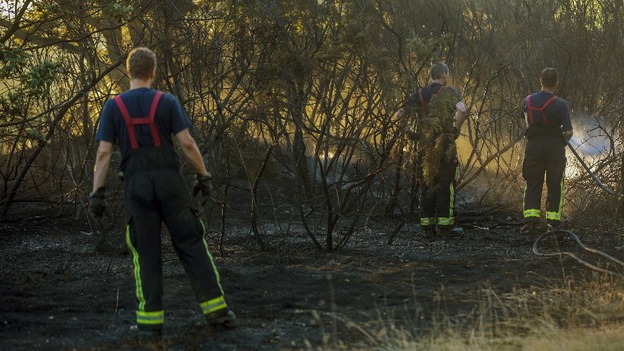 "Every precaution needs to be taken by both farmers and visitors alike."
Farmers have been urged to ensure that their fire extinguishers are well maintained and to reduce the risk of combine harvesters catching fire by regularly cleaning the machinery to remove chaff and dust.
The heatwave over Britain is showing little sign of relenting. High temperatures today has melted roads and sparked wildfires in the countryside.
A&E departments said they have had their busiest week of the year as a level 3 heat warning remains in place over western England.
Rupert Evelyn reports:
A grass fire in Epping Forest, in south east London is now "under control", the London Fire Brigade said today.
Grass fire update: LFB's James Morford said: "The Hollow Pond fire is under control." The fire was surrounded at 6.45pm.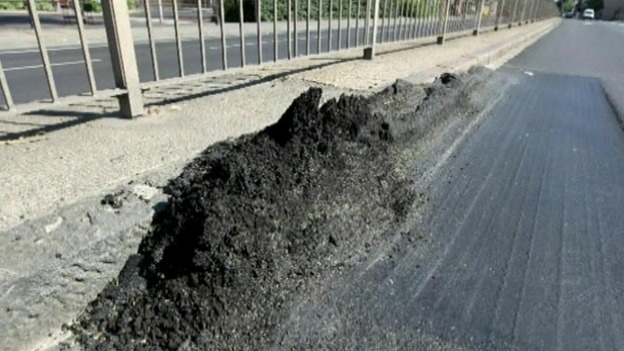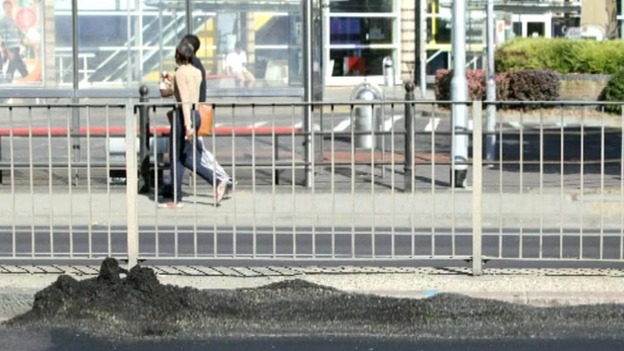 Load more updates
Back to top