Britain's hottest day since 2006
Temperatures have reached 33.5 celsius at Heathrow - not only making today the hottest of the year, but also the hottest day since 2006.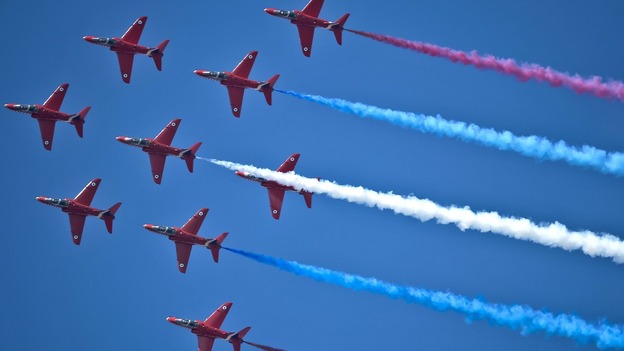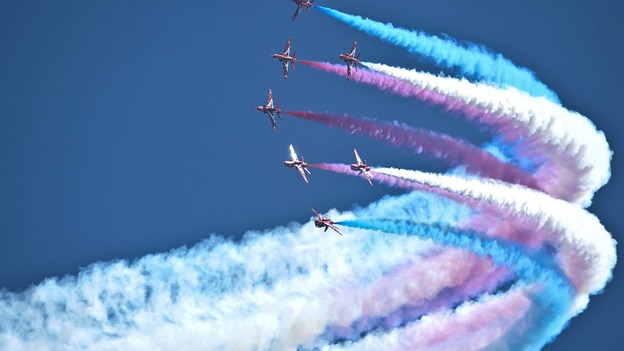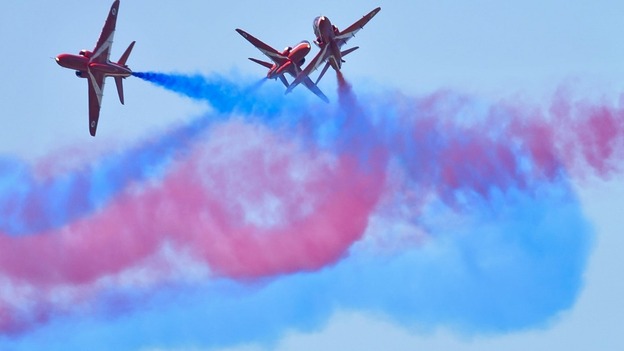 Pictures: Tarmac melts on road in Cambridge
There is less access to water to put out grass fires in more remote areas around the country, the general secretary of the Fire Brigades Union said today. Matt Wrack told ITV News said the public needed to be "more careful" over their behaviour in the sun.
Advertisement
James Morford, station manager at the London Fire Brigade has said one of the grass fires at Epping Forest is still continuing to blaze, but that it is surrounded. Mr Morford said that the hot conditions makes it more difficult to deal with fires.
Steven Davenport from the Meteogroup has said that temperatures are set to rise next week, as the some parts are expecting to see highs of 33 C.
The City of London Corporation has asked the public to stay away from a grass fire in Epping Forest, as the heatwave continues across the capital.
Paul Thomson, the City of London Corporation's Superintendent at Epping Forest, said:
Two dry-grass and woodland fires have broken out at Leyton Flats, on Epping Forest land. One opposite Forest School and one around Hollow Ponds.

The London Fire Brigade is in attendance and we are advising the public to stay away from the area. The London Fire Brigade has said that no properties are affected.
There is a serious fire risk during the current heat wave, and we are operating a zero-tolerance policy on barbecues across the 11,000 acres of green space that we manage in London and the South East.

We are asking the public to make sure that cigarettes are properly put out and that they dial 999 if they see an outbreak of fire.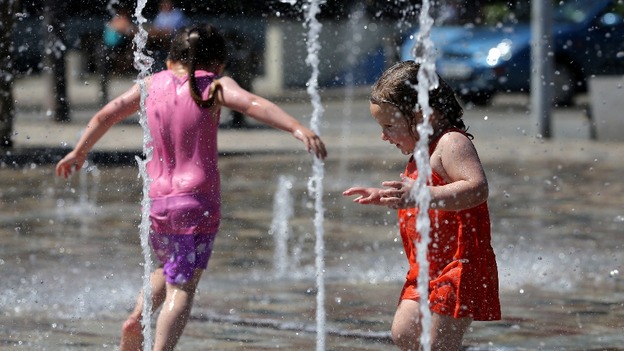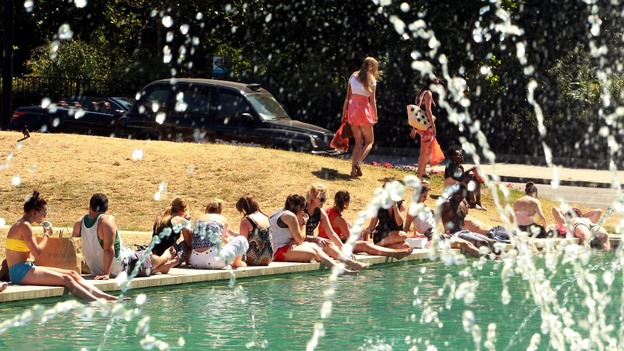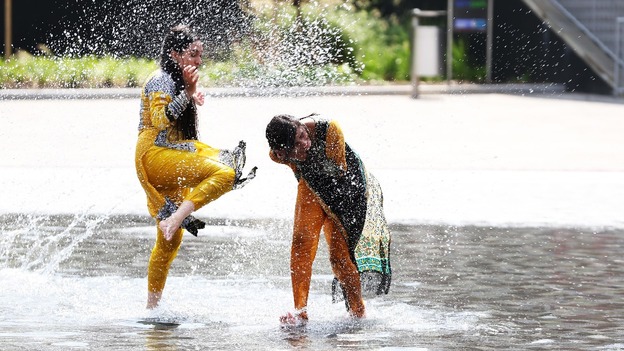 Advertisement
Students should stay at school during the heatwave, the founder of Netmums said today, after a teaching union suggested that students should be sent home from school if temperatures in classrooms soar.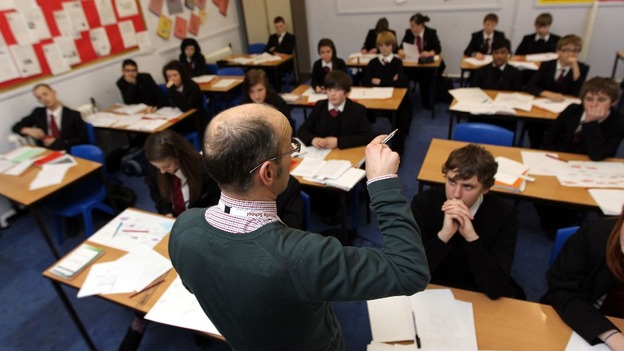 Siobhan Freegard said: "Heatwaves and lessons don't mix but it won't do a child any harm to stay at school in the sunshine. With the temperatures nudging 32 degrees, schools are doing all they can by ventilating classrooms and allowing children to have drinks at their desks.
"Kids in other areas of the world regularly learn in these temperatures but teachers' biggest challenge in the UK is coping with children who come to school tired as they are struggling to sleep in the heat.
"Despite the heat, it's unlikely children would be better off at home. There are only a couple of days of term left and kids won't want to miss out on the fun end of year activities - where schools can make the most of the weather rather than huddling under umbrellas for once."
Read more: Children 'should go home' if classroom temperatures soar
Border
It is not just humans who have to protect themselves from the sun- animals can suffer from sunburn too.
This little piggy at Mabie Farm Park on the outskirts of Dumfries, has been enjoying his daily suncream sessions:
The London Fire Brigade's station manager James Morford has said that he is "confident" the second grass fire at Epping Forest will be put out.
Grass fire update: LFB's James Morford said: "One fire is now under control & we're confident that the second will be under control soon."
Grass fire update: LFB's James Morford said: "We're working incredibly hard in what are extremely hot and arduous conditions."
Grass fire update: LFB's James Morford said: "Crews have been using grass beaters, water back packs and hoses to tackle the flames."
A girl reportedly at the Olympic Stadium in east London has tweeted a picture of what she claims is smoke rising from grass fires at Epping Forest, Leytonstone.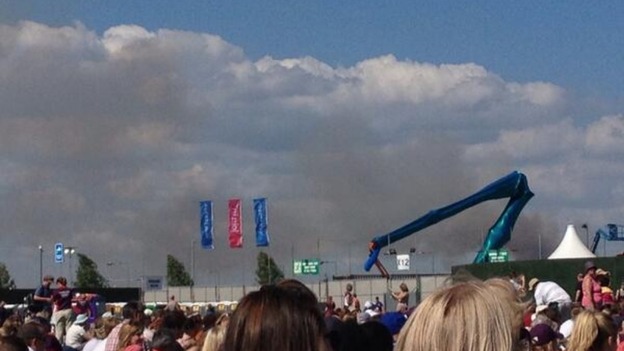 Load more updates
Back to top