Third SAS training soldier dies
A third army reserve soldier who died from injuries sustained during SAS selection training in the Brecon Beacons has been named as Corporal James Dunsby.
An investigation is underway into the death of two servicemen on a training exercise in the Brecon Beacons on Saturday.
No live ammunition was involved and a military source suggested the personnel had "succumbed" to the conditions on the hottest day of the year.
This video report is by ITV News' Ben Chapman: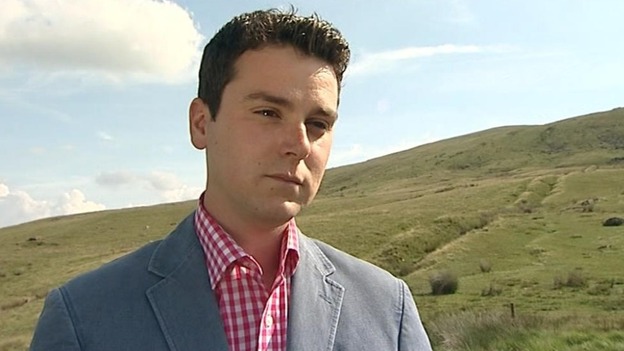 The Mayor of Brecon has told ITV News that the community in Brecon was "incredibly sad" following the announcement that two military personnel had died and another was seriously injured while on a training exercise in the region.
"It is of course incredibly sad, and the community of Brecon is very moved by what has happened here," Mayor Matthew Dorrance said.
"Anything like this cuts straight to the heart of Brecon. We are very proud of our association with the military."
"We are a military town and work very closely with personnel throughout the year. So of course it's incredibly sad for the town and our thoughts go out to the service personnel's families."
Advertisement
Soaring temperatures may have caused the deaths of two servicemen while training in some of Wales' most rugged terrain, military sources say.
The men had been on an exercise in the Brecon Beacons yesterday - where temperatures topped 29.5C (85.1F) - before they died.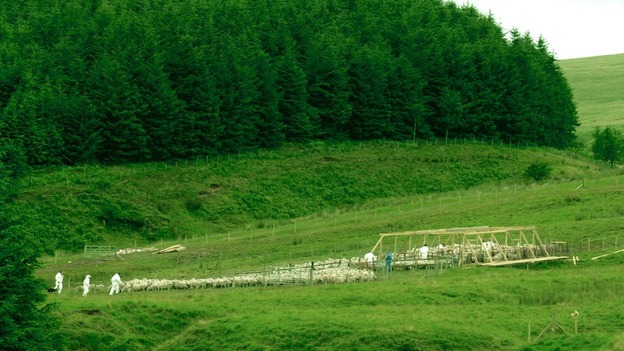 A third serviceman was taken to hospital and remains in a serious condition.
The Ministry of Defence and police said they were both investigating the incidents, which happened near the Storey Arms Centre.
Investigators are examining whether hot temperatures played a major factor.
A source said: "It is a case of the people succumbing to being affected by the training that they were doing."
The police have confirmed that a third man was taken to hospital and is in a serious condition after a military exercise in South Wales in which two servicemen died.
Two servicemen who died on a routine training exercise yesterday are not the first military personnel to die on exercise in the Brecon Beacons this year.
An Army Captain with the Royal Signals Regiment died in January while taking part in an exercise on Corn Du Mountain.
Capt Rob Carnegie was taking part in a gruelling march, which is part of the selection process for the Army's Special Forces Unit when he collapsed and died.
Wales
Dyfed-Powys Police is investigating the circumstances surrounding the death of two males that occurred on the Brecon Beacons on the afternoon of Saturday 13/7/13. Another male casualty is also in a serious condition in hospital. A Ministry of Defence exercise was taking place in the area, and they are fully co-operating with our enquiries. The next of kin are being informed, and HM Coroner has been informed. Further information will be available when appropriate.
– A Dyfed Powys Police spokesperson
Advertisement
The army chooses to train its soldiers in the Brecon Beacons because it offers "tough and demanding" training to prepare soldiers for the front line.
Infantry Battle School is based in Brecon and it prepares soldiers for "high-intensity, light-role war fighting" according to the Army.
Soldiers are trained in a number of skills including command and leadership, weapons, live fire qualification and different tactics used by the infantry.
The Ministry of Defence has confirmed two military personnel have died in a training execise on the Brecon Beacons.
The MOD can confirm that it is working with Dyfed Powys Police to investigate an incident during a training exercise on the Brecon Beacons on Saturday in which two members of military personnel died.

The two servicemen's next of kin have been informed. More information will be released in due course but it would be inappropriate to comment further at this stage. Any further enquiries should be referred to Dyfed Powys Police.
– Ministry of Defence statement
Load more updates
Back to top