PM denies cigarette conflict
David Cameron has insisted his controversial election strategist Lynton Crosby does not intervene on policy issues, after the Government abandoned plans to introduce plain packaging for cigarettes.
The Prime Minister has again refused to give a direct answer about whether he spoke to a Tobacco Company lobbyist before deciding to delay the introduction of plain packaging for cigarettes. The lobbyist - Lynton Crosby - is also the Tories' Election Strategist.
It has led many in Westminster and beyond, to ask why David Cameron can't give plain answers on plain packaging.
Political Correspondent Libby Wiener reports:
Conservative Business Minister Michael Fallon says Lynton Crosby helps the party "get the policies over" rather than getting "mixed up" in setting them amid questions about potential cigarette lobbying.
Mr Fallon said the Australian had helped the party "sharpen up our act and made us focus on the things that really matter to people".
(Crosby) advises the Conservative Party on its presentation and how you get the policies over, he does not get involved in policy.

He is not a minister in the Government or anything like that, he is over at Conservative headquarters, he advises on presentation, he doesn't get mixed up in policy.
– Michael Fallon, speaking to Sky News
Advertisement
David Cameron's response to questions about the Conservative party strategist Lynton Crosby showed "breathtaking arrogance from a Prime Minister who looks increasingly rattled and out if touch", Labour's vice chair said today.
Michael Dugher referred to the Prime Minister telling BBC1's Andrew Marr Show "that's the answer you are getting", after being questioned over whether he had discussed the issue of tobacco packaging with Mr Crosby. Mr Dugher added:
Recent polling shows that the public back plain packaging for cigarettes and that they think it's wrong for David Cameron to employ someone who is also in the pay of a big money tobacco firm.

We know he stands up for the wrong people, but this important question is not going away for David Cameron. Why can't he just tell the public the truth?
People are "bound to ask questions" over the role of Conservative strategist Lynton Crosby, Liberal Democrat president Tim Farron said today, after the Prime Minister insisted Mr Crosby does not intervene on policy issues.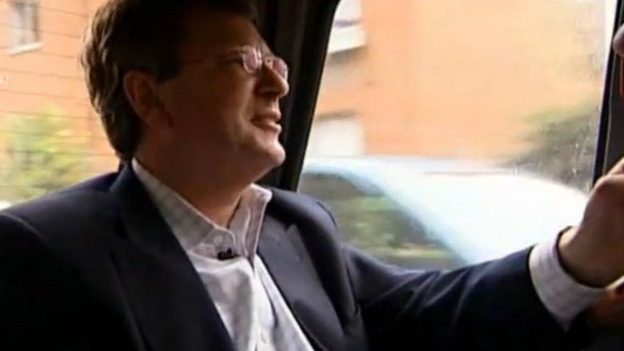 Mr Farron told Sky News' Murnaghan programme: "There's no evidence that Lynton Crosby has formally influenced Government policy on all this, but of course it looks dreadful.
"It's a reminder of why it is wrong that you've got political parties - and it's mostly, I have to say, the other two - that are linked to vested interests.
"When you have the lobbying industry, such as it is, and you've got big organisations like the tobacco industry who are able to buy expensive and senior lobbyists, and then one of them ends up working for the Conservative Party, people are bound to ask questions.
"Even if there is no fire, there is plenty of smoke."
Anti-smoking campaigners have called on David Cameron to answer questions about his adviser Lynton Crosby's influence on the Government's decision to abandon plans for plain cigarette packaging.
A statement from the public health charity Action on Smoking and Health said:
Mr Cameron's repeated evasions about his discussion with Mr Crosby over standard cigarette packs are becoming embarrassing.

The public wants to know why the Government dropped plans to protect the 200,000 children who start to smoke every year in thus country. Many will contract horrible illnesses and die young as a result.

Mr Cameron now needs to stop blowing smoke over his dealings with Mr Crosby and answer this simple question. Did they talk about standard packs?
If they did, did Mr Cameron know about Mr Crosby's lucrative deal with Philip Morris?

If Mr Crosby didn't tell the Prime Minister, the Conservatives should drop Mr Crosby as an adviser at once.

If The Prime Minister did know, then he needs to explain why he has let the tobacco industry sleaze its way into the heart of Government.
– ASH Director Deborah Arnott
David Cameron has insisted his controversial election strategist Lynton Crosby does not intervene on policy issues, but refused to say whether he had discussed the issue of tobacco packaging with him.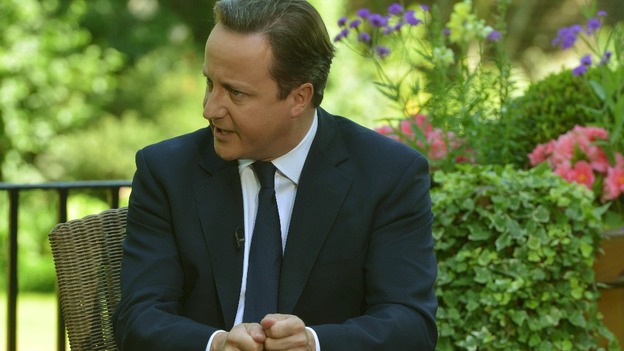 Downing Street denied that Mr Crosby - whose lobbying company has worked for tobacco giant Philip Morris - was responsible for shelving plans for cigarettes to be sold in plain packaging.
The Prime Minister told BBC1's Andrew Marr Show that Mr Crosby was "advising the Conservative Party on how to take on Labour, how to make a political argument, how to prepare for the next campaign" but "he's not advising us on policy or on issues ... and he doesn't intervene in those".
Mr Cameron said that he had not changed the policy, but added: "We need more evidence, we need greater legal certainty. We're not going ahead with it right now, but I certainly don't rule it out for the future.
"So the whole thing actually from start to finish has been something of a media invention".
Advertisement
David Cameron told ITV News that Lynton Crosby has not lobbied him over government policy.
The Prime Minister told UK Editor Lucy Manning; "He does not advise on government policies and he hasn't lobbied me on any government policies."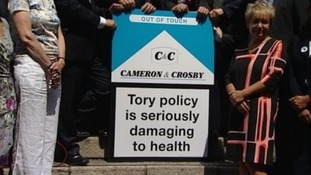 Labour are calling for an inquiry into whether a lobbyist was behind Cameron's decision to shelve plans for plain cigarette packs.
Read the full story
The Prime Minister has said the issue of his election adviser's activities and a decision to shelve plain paper cigarette packaging was a "complete red herring" by Labour.
Speaking at joint press conference with Italian prime minister Enrico Letta, Mr Cameron said it was in an attempt to distract from Labour leader Ed Miliband's own problems.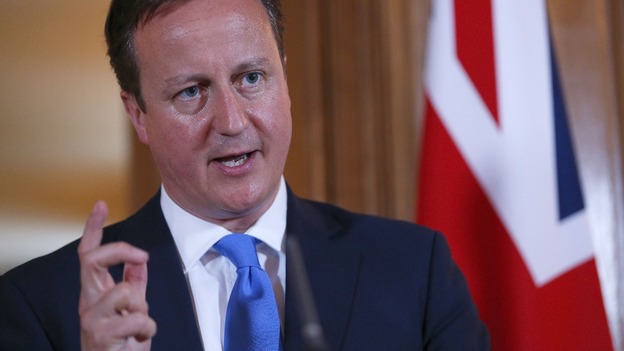 "This is complete nonsense from start to finish put up because the Labour Party, as demonstrated in the House of Commons today, is in some quite deep political trouble with their relationship with the trade unions."
Mr Cameron also restated his position that he had "never been lobbied" by Lynton Crosby, saying: "It is not his job to advise on any policies or policy areas".
Read: Miliband slams PM over strategist's 'conflict of interest'
*Watch: 'You are the Prime Minister for Benson and Hedgefunds' *
Today was the last Prime Minister's Question's of this session as politicians go into the summer recess.
David Cameron seemed about as bullish and confident as I've ever seen him. I think the truth is the Tories politically have had a good few months. They certainly feel they've got the Labour party on the back foot and what isn't in doubt is the polls appear to be narrowing.
However, it's a long road to the elections still, all kinds of things can happen and I think on the particular issue of plain cigarette packaging, Mr Cameron is a little bit in a tight spot.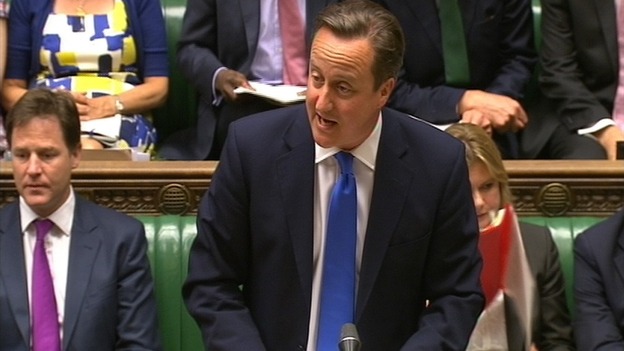 What he says is 'Mr Crosby has never lobbied me about anything'. Those are his precise form of words but what he hasn't done is answer the question 'did he have a conversation with you about this?'
The issue itself is pretty toxic, packaging of tobacco, links with lung cancer and all the rest of it, is a very,very, sensitive area.
As we go into recess this, question may not be asked for a while. But it's a tricky one, I'm not sure he's answered it sufficiently and I think there's a pretty good chance it's going to come back repeatedly.
Watch: 'You are the Prime Minister for Benson and Hedgefunds'
Load more updates
Back to top