Organist killer jailed for life
Jonathan Bowling was jailed for life with a minimum term of 25 years at Sheffield Crown Court today for the murder of church organist Alan Greaves. Ashley Foster was convicted of manslaughter and awaits sentencing.
The Vicar of St Saviour's Church High Green has said his church welcomes the manslaughter verdict over the killing of lay preacher Alan Greaves.
Canon Simon Bessant said: "We condemn absolutely the evil attack upon Alan as he walked to church to play the organ on Christmas Eve night.
"Alan was intending to celebrate the coming of light at Christmas, yet he himself was the victim of darkness just a few minutes away from doors of the church.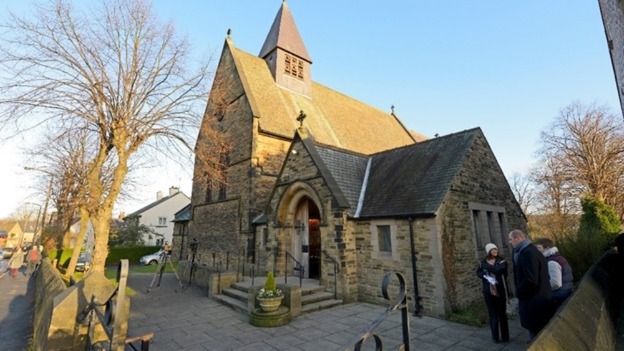 "We hope now that Alan can be left in peace and that Maureen and her family can move on in the heartbreak of bereavement.
"Alan's life and faith remains an inspiration for us", he added.
The widow of church organist Alan Greaves has described how her husband helped her forgive those responsible for his death.
She told ITV News: "As I looked at Alan.. I knew he would be saying to me don't slip back, you've come a long, long, way on your journey, forgive them".
Advertisement
Ashley Foster has been convicted of the manslaughter of Alan Greaves, but there was confusion in court when the clerk only asked the jury foreman whether he was guilty of murder.
When the foreman said "not guilty" there were celebrations from Foster's family.
But as Mr Greaves's widow Maureen looked shocked and confused, the jury foreman, who had already been asked to sit, shouted "but guilty of manslaughter".
At this point Foster's girlfriend Natalie Evers burst into tears and ran from the court screaming.
When Alan Greaves' widow Maureen was first told he was in hospital she thought he had suffered a fall - but at his bedside she realised the truth.
Mrs Greaves told ITV News: "It registered as soon as I saw him..I knew he wasn't going to survive".
She also said her biggest regret is that she never got say goodbye to her husband.
Two men will be sentenced tomorrow over the killing of church organist Alan Greaves, who was killed on Christmas Eve.
Ashley Foster, 22, was today found not guilty of murder but convicted of manslaughter.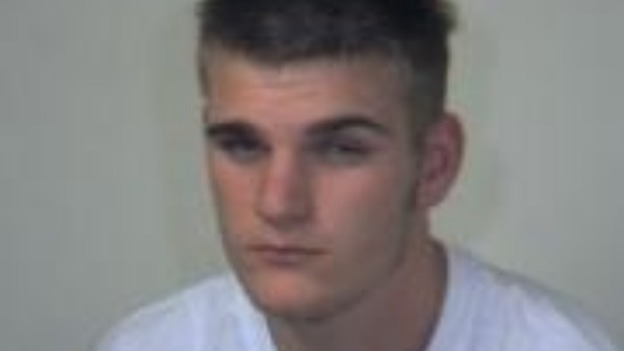 Another man, Jonathan Bowling, also 22, had already admitted murdering the 68-year-old lay preacher.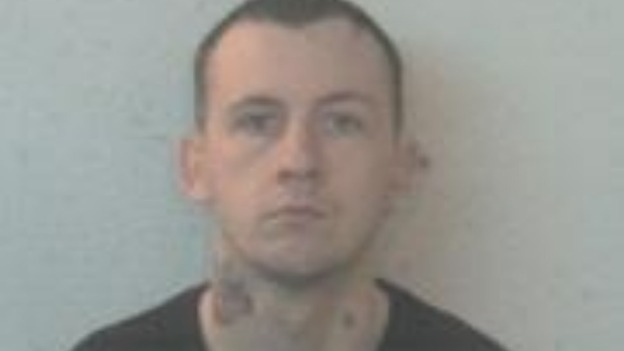 A man has been convicted of the manslaughter of lay preacher Alan Greaves, who was battered to death as he walked to play the organ at midnight mass on Christmas Eve
Ashley Foster, 22, was cleared of murder by a majority of 11-1 at Sheffield Crown Court after 13 hours of deliberations.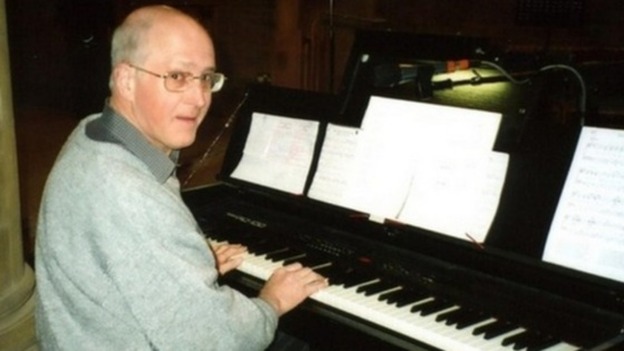 Advertisement
Load more updates
Back to top