Detroit files for bankruptcy
The city of Detroit in the United States has become the largest American city to file for bankruptcy. It has debts of more than £11 billion.
A number of factors have been blamed for Detroit's fall into bankruptcy. The city lost a quarter of a million residents between 2000 and 2010. A population that in the 1950s reached 1.8 million is struggling to stay above 700,000.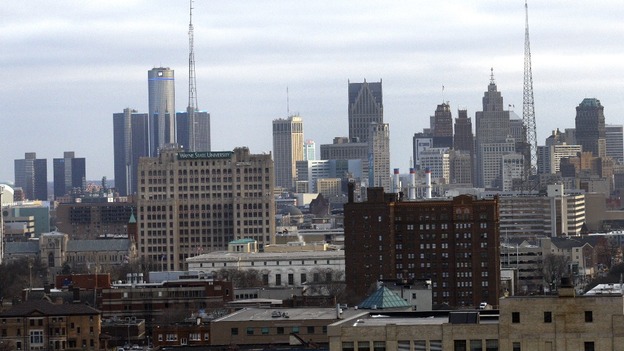 In recent months, the city has relied on state-backed loans to meet the payroll for its approximately 10,000 employees.
Detroit has filed for the biggest ever bankruptcy in US history marking a new low for a city that was the powerhouse of the US car industry. In a letter accompanying the filing, Michigan's Governor Rick Snyder said:
"Detroit simply cannot raise enough revenue to meet its current obligations, and that is a situation that is only projected to get worse absent a bankruptcy filing."
Advertisement
Load more updates
Back to top