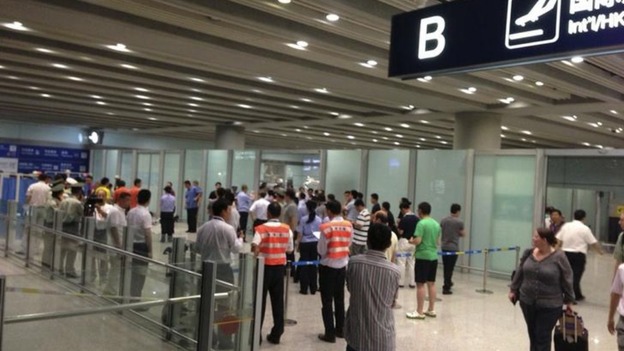 A man detonated a small bag of black powder, believed to be gunpowder normally used to make fire crackers, in the arrivals hall of Terminal 3 at Beijing Capital International Airport.
The official Xinhua News Agency said a Chinese man in a wheelchair set off the device outside the arrivals exit of Terminal 3 at around 6:24 pm.
The man was injured in the ensuing explosion but no one else was hurt. Police and security personnel treated his injuries and led him away.