Web porn block plans criticised
The Prime Minister's plans for family-friendly filters that block pornography for all new internet customers unless they opt out have been questioned by campaigners and some victims' relatives.
Possessing violent pornography containing simulated rape scenes will be made a crime in England and Wales, the Prime Minister is set to announce.
David Cameron will also set out plans for new laws so that videos streamed online in the UK are subject to the same restrictions as those sold in shops.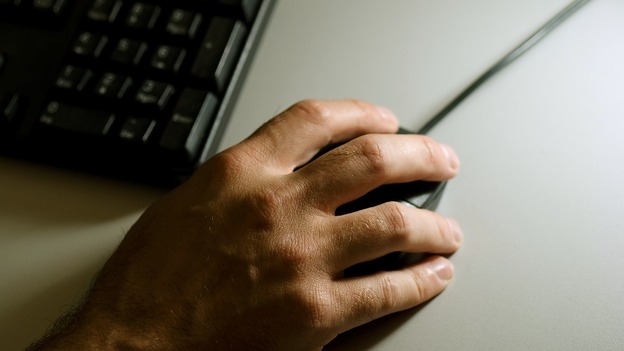 In a move called for by women's groups, ministers will close a loophole which allows the possession of "rape" porn, bringing the position in England and Wales in line with that in Scotland.
However some of his plans to ban certain search terms have already led to criticism for a lack of understanding of how abuse images are shared online.
Read more: Child abuse images 'hidden away' from search engines
The Prime Minister has warned internet companies could face tough new laws if they do not do more to stop images of child sexual abuse appearing online.
Mr Cameron said he is concerned about the problem as both a politician and a parent, and plans to give a major speech on the issue tomorrow.
ITV News reporter Martha Fairlie reports:
Advertisement
Google has defended itself after Prime Minister David Cameron said internet search engines needed to do more to combat the distribution of child abuse images online.
We have a zero tolerance attitude to child sexual abuse imagery. Whenever we discover it, we respond quickly to remove and report it.

We recently donated five million dollars (£3.28 million) to help combat this problem and are committed to continuing the dialogue with the Government on these issues.
– Google spokesman
Shadow home secretary Yvette Cooper has accused the Government of "not going far enough" to tackle internet child abuse and of cutting the budgets of the protection agency.
David Cameron said he would make sure the police had the resources. But the truth is that Theresa May has cut by 10% the resources for the Child Exploitation and Online Protection Agency - which has identified 50,000 cases of British residents accessing child abuse online, but only around 2,000 were pursued last year.
– Yvette Cooper

She said the Government's failure to "develop workable proportionate communications data" meant the Child Exploitation and Online Protection Centre cannot track "who is responsible for IP addresses used for abusive child images."

Ms Cooper also called for Mr Cameron to ban depiction of rape in extreme pornography and "stop blocking compulsory sex and relationship education in our schools which could teach all our children zero tolerance of violence in relationships and greater resilience against online abuse."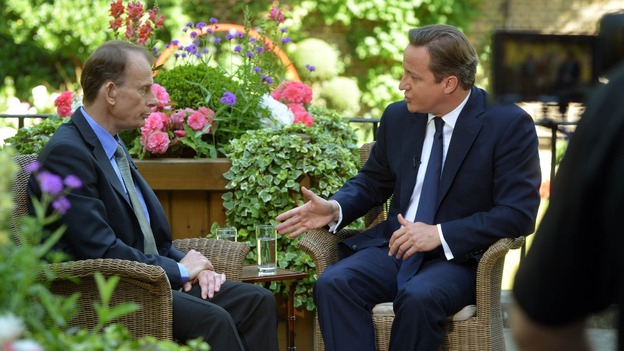 The Prime Minister has said he will pursue a change in the law if the leading search engines fail to "act responsibly" and do nothing to stop "enabling" the distribution of child abuse images online.
"I'm concerned as a politician and as a parent about this issue, and I think all of us have been a bit guilty of saying: well it's the internet, it's lawless, there's nothing you can do about it," David Cameron told BBC1's Andrew Marr Show.
"And that's wrong. I mean just because it's the internet doesn't mean there shouldn't be laws and rules, and also responsible behaviour," he said.
He said free speech "doesn't mean you have the right to incite child abuse" and added: "If we don't get what we need we'll have to look at legislation."
Blocking certain search terms is just one part of the solution. Tomorrow, the PM will also set out how the Government will help Ceop (the Child Exploitation and Online Protection Centre) and the police to do more to crack down on online pornography and to make the internet a safer place for our children.
– Number 10 spokeswoman

Ceop says 70,000 child abuse images and videos were shared last year
Advertisement
David Cameron's announcement calling for search engines to block results over child abuse images is symptomatic of the way the Internet is viewed and treated by policymakers, digital rights campaigners said today.
Jim Killock, executive director of Open Rights Group wrote on his blog:
Most child abuse images are circulated in private networks, or are sold by criminal gangs. Banning search terms seems unlikely to combat the serious activity, which is independent of search engines.

If a list of blacklisted terms exists, then new terms will be invented so that people can find what they want. Thus Cameron invites a game of cat and mouse which is likely to have very limited impact.

The technical challenges and consequences of policies are viewed as less important than the moral purpose justifying for action.
The Prime Minister is expected to say the Government will do "whatever it takes" to tackle the problem of child abuse images on the internet.
David Cameron will urge internet providers hold "hackathons", where software experts collaborate, to produce results.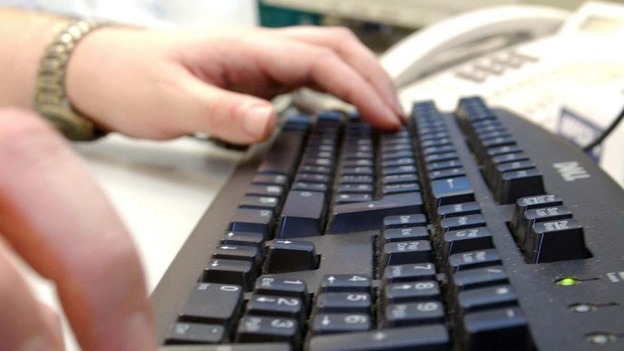 Mr Cameron is expected to say in a speech tomorrow: "I have a very clear message for Google, Bing, Yahoo! and the rest. You have a duty to act on this - and it is a moral duty.
"You're the people who have worked out how to map almost every inch of the earth from space, who have developed algorithms that make sense of vast quantities of information.
"Set your greatest brains to work on this. You are not separate from our society, you are part of our society, and you must play a responsible role in it".
David Cameron will urge internet providers to "step up to the plate" when it comes to tackling child abuse images.
The Prime Minister will say in a speech tomorrow that "splash pages", which tell people if they are attempting to view illegal images, should also direct people to the charity campaign Stop It Now, in an effort to help change people's behaviour.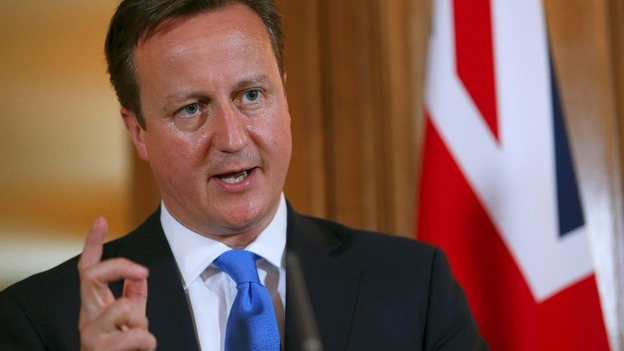 Mr Cameron will also warn companies that "legislative options" could be used to force them to comply if they have not made progress on a black list by October.
He was expected to say, "There are some searches which are so abhorrent and where there can be no doubt whatsoever about the sick and malevolent intent of the searcher that there should be no search results returned at all."
Load more updates
Back to top