Shadow Home Secretary Yvette Cooper has said a government pilot scheme to display billboards on vans telling illegal immigrants to go home are "ill judged".
She said: "There is now complete confusion over whether these ill judged ad vans are actually government policy or not.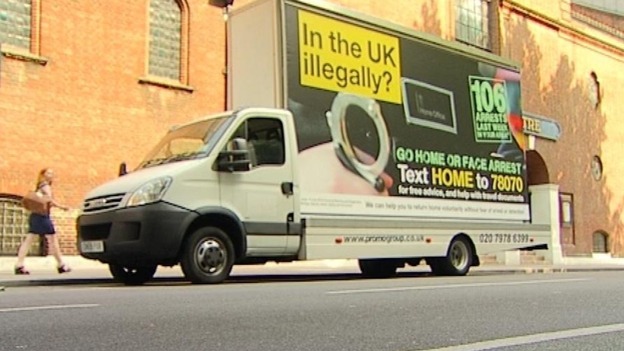 "As we have made clear for some time, this is a cynical stunt from a Government that's not getting the basics right on immigration.
"We need a grown up debate about what's important and making immigration work for all. Instead we have ludicrous posters and a Home Office practising stupid politics, she added.