A French assistant prosecutor has described an audacious jewel heist from a hotel in the French Riviera resort of Cannes which netted an estimated haul of £88m.
Philippe Vique told the Associated Press the suspect broke in through French doors at the hotel that open out onto Cannes' famed Croisette.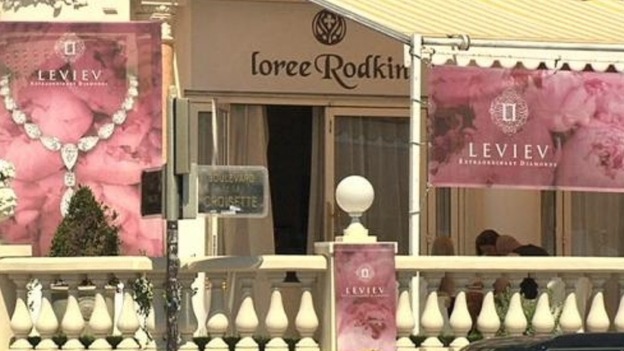 He then held up three private security guards, two vendors and a manager of a temporary jewellery exhibition with a handgun, then fled on foot.
Mr Vique said the hold-up itself took place in the space of about a minute.
"He took a bag containing a briefcase and a small box, and then fled by another French door on the inside. He left on foot ... it was very fast."