NHS Direct pulls out of 111 deal
The troubled NHS 111 telephone service was thrown into turmoil today as one of its main providers, NHS Direct, announced it was seeking to "withdraw from the contracts it entered into".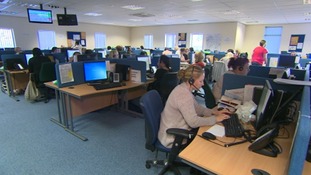 The NHS 111 service has been thrown into turmoil after NHS Direct announced it was to pull out of its contracts due to financial problems.
Read the full story
There is broad agreement here that the concept of 111 is a good idea: a short number that is easy to remember for non-emergency calls.
In fact, Labour proposed exactly that concept when they were in government.
The implementation, you'd have to say, has been a complete mess. Doctors' groups say it was rushed: we've gone from a national service to one that is locally commissioned.
Despite all that, ministers are still trying to distance themselves from the chaos. Health Minister Lord Howe is trying to pin the blame on NHS Direct for bidding too low:
If that is the case, why did nobody check whether the sums added up? That brings us back to the criticism that the whole thing was rushed.
Advertisement
Dance teacher Thema Davis called 111 in April when she suffered an attack of Gastroparesis, a stomach condition.
But the people she spoke to told her she would have to answer 50 questions before she could see a doctor.
"I was left for so long that I got so dehydrated that my kidneys almost failed," she said.
ITV News science and medical editor Lawrency McGinty has this report: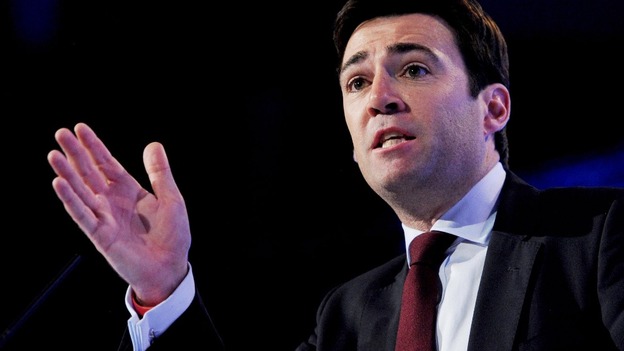 Shadow health secretary Andy Burnham said: "This is a mess of ministers' own making. Jeremy Hunt was warned that this would happen but he chose to plough on regardless.
"It's not good enough Jeremy Hunt hiding behind his officials. He must take responsibility and put a plan in place to ensure a safe and sustainable service in all parts of England.
"The destruction of NHS Direct, a trusted, national service, is one of the worst acts of vandalism by this Government. It has been broken up into 46 cut-price contracts. Computers have replaced nurses and too often the computer says 'go to A&E'."
"The vast majority of the country are getting an excellent service," Lord Howe insisted today.
The Health Minister told ITV News that "the failings [of the service] are isolated and very few."
A prominent Liberal Democrat peer has praised the troubled NHS non-emergency telephone service 111 for providing him with "efficient and superb" medical assistance after suffering a heart attack.
Speaking during a private notice question (PNQ) on NHS Direct, Lord Willis of Knaresborough said: "On June 9 I had reason to call 111 because I was having a heart attack.
"The response from 111 was not only excellent in York - not only at the same time did they call the paramedics, but they had me in hospital within 25 minutes to an absolutely superb accident and emergency."
Advertisement
NHS England deputy chief executive Dame Barbara Hakin told ITV News NHS 111 is a "great concept" and blamed providers, including NHS Direct, for failing to deliver a quality service:
Dr Malcolm Kendrick told ITV News the111 service is "ridiculous" and says the NHS was "warned and warned" it wasn't going to work:
The 111 service is an absolutely vital source of information and reassurance to the British public, especially for those who cannot easily get out and about to visit their GPs.

If people don't have confidence in it, or if it's not available in their area, then they will present at A&E instead, putting further strain on already stretched services.

The British Red Cross is calling on the government to ensure more preventative services are in place for everyone in or at risk of a health crisis, and the 111 line is one of them.
– British Red Cross Managing Director Mike Adamson
NHS Direct originally won 11 of the 46 contracts to provide the 111 service.
Earlier this month the company announced that it would be unable to provide the service in North Essex and Cornwall.
But now it is also planning to stop providing the service in Somerset, Buckinghamshire, east London and the City, south-east London, Sutton and Merton, West Midlands, Lancashire and Cumbria, Greater Manchester, Merseyside and Cheshire.
Load more updates
Back to top