The evacuation zone surrounding the Blue Rhino propane plant in Florida has been reduced to a half a mile radius, John Herrell, of the Lake County Sheriff's Office, said.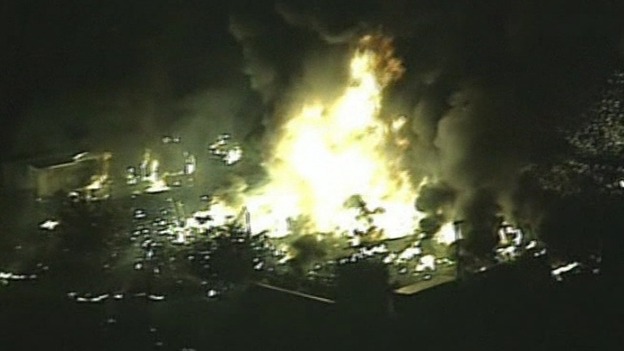 The evacuation zone was initially a mile radius, but has been made smaller after the blaze was successfully brought under control.
Seven people were injured in the blast at the plant, which refills propane tanks typically used for barbecues.
A crew of 24 to 26 people were working at the plant on an overnight shift when the explosions happened.