Pair jailed for Daniel's murder
Magdelena Luczak and Mariusz Krezolek have both jailed for life with a minimum term of 30 years for starving and beating to death four-year-old Daniel Pelka.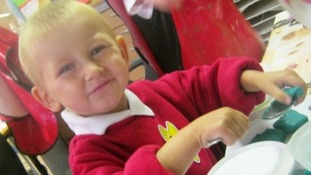 Questions have been raised over the murder of Daniel Pelka, after his mother and stepfather were jailed for 30 years today.
Read the full story
Questions are being raised over the death of Daniel Pelka and how he could have been allowed to be subjected to such "despicable torment", the chief executive of the NSPCC said today.
Peter Wanless added:
There are many brilliant professionals and citizens who are alert to the signs of abuse, whose timely actions to prevent harm never make the headlines.

But, when adults are hell bent on destroying a child's life and doing all they can to deceive those around them, the criticality of questioning a child's behaviour and speaking out about it is more important than ever.
Advertisement
Amy Weir, the chair of the Coventry Safeguarding Children Board has told ITV News that it was "critical to get to the bottom" of the Daniel Pelka case, as it has had a "devastating affect on lots of people around him".
The father of Daniel Pelka has said that the life sentences handed out to Magdelena Luczak and Mariusz Krezolek were "severe enough", but he only "wishes the same thing would happen to them, what happened to my son".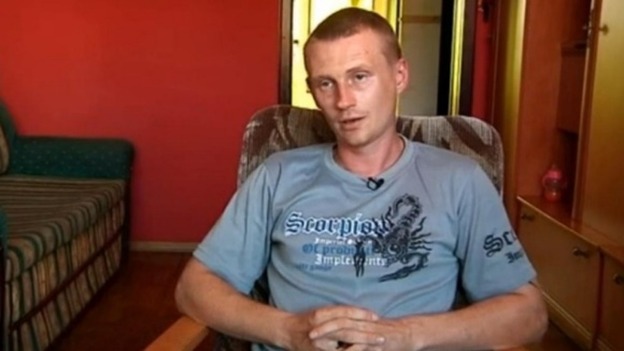 Following the sentencing, Eryk Pelka told ITV News that he was "not relieved a single bit". He added: "When we were a couple, Magda was a good mother. I think that, he had a bad influence on her".
Read more: Eryk Pelka haunted by the murder of his only son Daniel Pelka
Children's Commissioner for England Dr Maggie Atkinson has told ITV News that the murder of four-year-old Daniel Pelka is a "warning for us to keep vigilant".
Dr Atkinson added that information emerging from a review reveals that "signs were seen" over the abuse, "but was not followed through".
Speaking to ITV News, Amy Weir - Chair of the Coventry Safeguarding Children Board - said it was very important to have an independent review to "stop tragedies like this happening again in the future."
Advertisement
Central
Coventry City Council has welcomed today's sentencing of Magdelena Luczak and Mariusz Krezolek. The pair were jailed for life and must serve a minimum of 30 years for the murder of 4-year-old Daniel Pelka.
We welcome today's sentence and would like to pay testament to all those responsible for achieving this outcome.

This has been a deeply distressing case and no one who has heard any of the evidence cannot have been affected by it.

With the end of the criminal case, work will continue to complete the Serious Case Review to consider what more could or should have been done to protect Daniel

We will aim to publish the final review within six weeks.
– Amy Weir, Independent Chair of Coventry's Safeguarding Children's Board
The senior Crown prosecutor in the case of Daniel Pelka has said she is "satisfied" with the sentencing of Magdelena Luczak and Mariusz Krezolek.
Speaking outside court, Lisa Windridge said:
It has been very harrowing and emotional to everybody that has worked on this case, from the police investigators, to those at the CPS and the barristers.

All cases can be very harrowing, particularly on the public protection unit, but this case has particularly touched those of us who have been involved.
Daniel Pelka was "badly let down" not just by an "evil stepfather and indifferent and selfish mother" but also by his school, health professionals and social services, the MP for Coventry North West said today.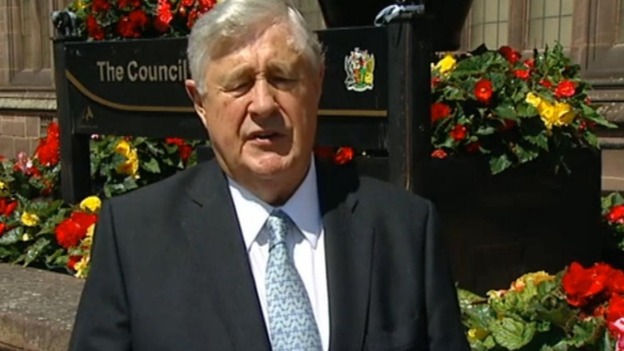 Geoffrey Robinson said: "What human being, with the slightest understanding of children, would not have been concerned enough to take action to set alarm bells ringing?
"Those who failed Daniel must examine their own consciences, and conclude whether it is appropriate for them to remain in their posts."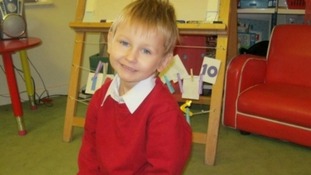 A couple have been jailed for a minimum of 30 years for murdering four-year-old Daniel Pelka, in March 2012.
Read the full story
Load more updates
Back to top