Concern over Mugabe vote win
Robert Mugabe has been declared the winner of Zimbabwe's election amid international concern over the conduct of the poll that secured his re-election.
The African Union has said it is reserving judgement on whether Zimbabwe's elections were systemically flawed until further details of the disputed vote are clarified.
The head of the AU's observer mission, Olusegun Obasanjo said that voting was peaceful, and that "could have been avoided and even tended to have breached the law."
The mission is asking authorities to investigate reports that large numbers of eligible voters were turned away from polling stations on Wednesday.
Read: African Union hail 'honest and credible' Zimbabwe polls
The head of the African Union observer mission in Zimbabwe has said the elections were "free, honest and credible," the BBC reports.
Olunsegun Obasanjo said the incidents reported during Wednesday's poll, including allegations of widespread fraud and thousands of voters being turned away during polling, could not "change the outcome."
Advertisement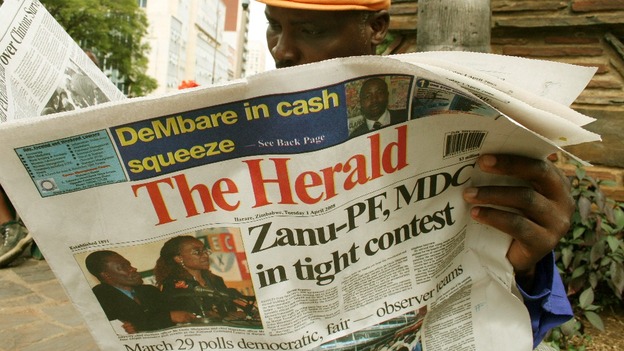 Zimbabwe's Herald has called for Zimbabwe's Prime Minister Morgan Tsvangirai to step down.
"You must show grace in defeat, Mr Tsvangirai, [...] Robert Mugabe is "a man revered worldwide.
"We would have thought that time spent with Mugabe (during) Cabinet [...] would have made you learn one or two things. "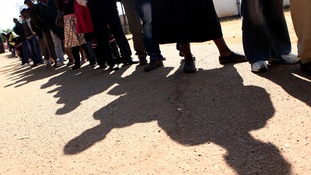 Robert Mugabe's ZANU PF party dismissed claims it rigged elections and said that there was no way the election could have been manipulated.
Read the full story
The Government has said that it is "concerned" by reports that large numbers of voters in Zimbabwe were turned away during polling and that the country failed to enact electoral reform before the vote.
by Neil Connery - ITV News Correspondent
The Zimbabwe Election Commission says counting is now over at polling station-level in the presidential and parliamentary elections. It now moves onto collating votes at ward and constituency levels.
Advertisement
by Neil Connery - ITV News Correspondent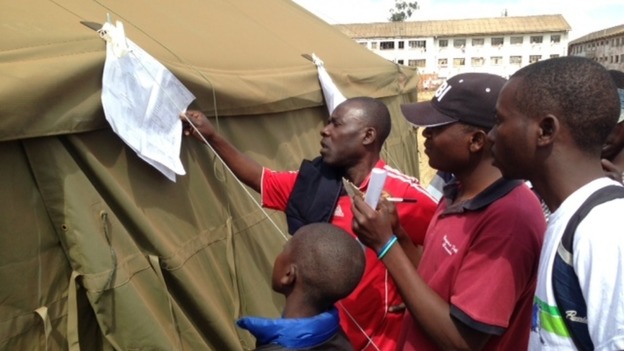 Government sources tell me the election results could be announced in a matter of minutes by Zimbabwe Election Commission.
But the Zimbabwe Election Commission is saying results will come in due course and have appealed for calm. Feverish atmosphere here.
Opposition leader and Zimbabwe prime minister Morgan Tsvangirai has branded the country's elections a "sham" that "do not reflect the will of the people".
Zimbabwe opposition leader has dismissed Wednesday's election as a "huge farce" and said the results were invalid because of intimidation and ballot-rigging by President Robert Mugabe's ruling party, which is claiming victory.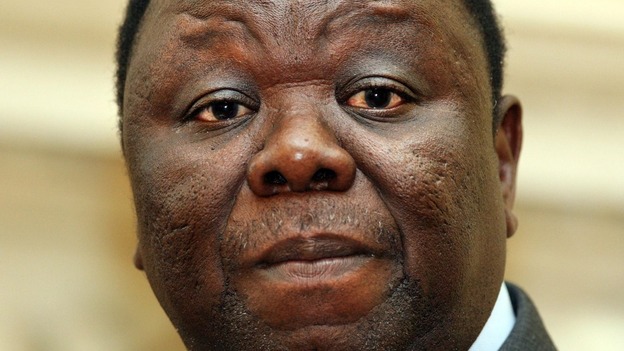 "This has been a huge farce," Tsvangirai told a news conference at his MDC party's headquarters in Harare. "In our view, that election is null and void."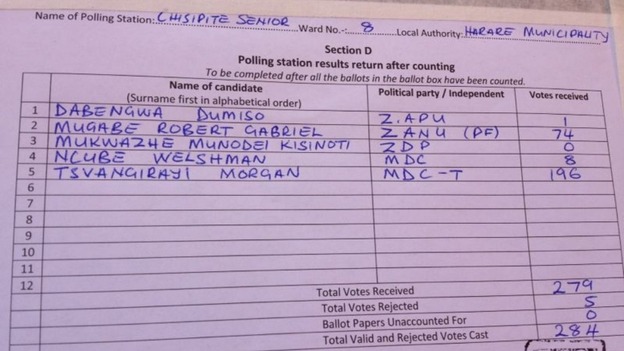 Load more updates
Back to top