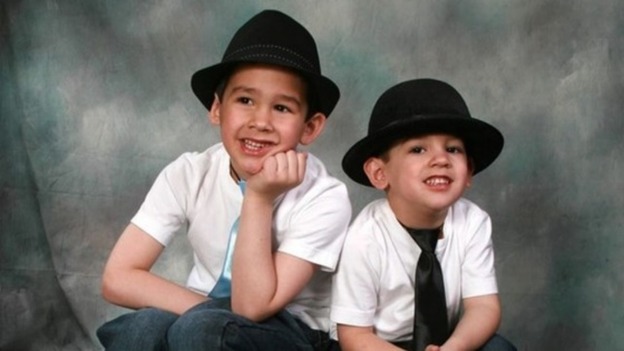 A post mortem has confirmed that two boys in Eastern Canada who were apparently attacked in their sleep by a four-metre python died of asphyxiation, police said.
Noah and Connor Barthe, aged 4 and 6, were found dead early on Monday after the snake, a 45kg African rock python, escaped from its glassed-in enclosure, slithered through a ventilation shaft and fell into the room where they were sleeping.
A examination was performed on the snake, which was put down after the attack, and police said it appeared to be in good health.