The house in which Ariel Castro kidnapped and held three women for over decade has been erased by Google.
The residence at 2207 Seymour Avenue has been blurred out on Google Street View.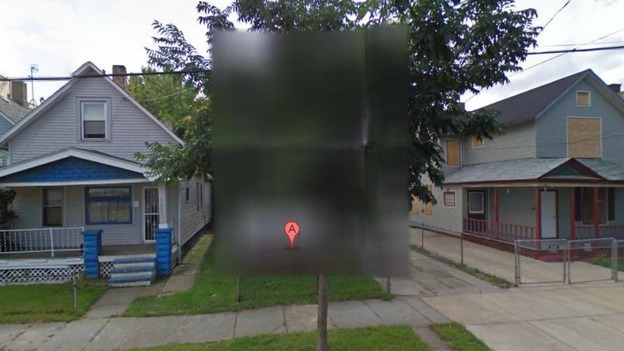 Castro's home, dubbed the 'house of horror, was demolished earlier.
In attendance at the demolition was Michelle Knight, who was held captive by Castro for a decade.
Castro was sentenced to life in prison last week after pleading guilty to 937 counts including aggravated murder, rape and assault.