The Department for Energy and Climate Change (DECC) has projected that the number of families in fuel poverty will "increase marginally" over the course of this year.
Figures for previous years have been recalculated using the government's new definition of fuel poverty.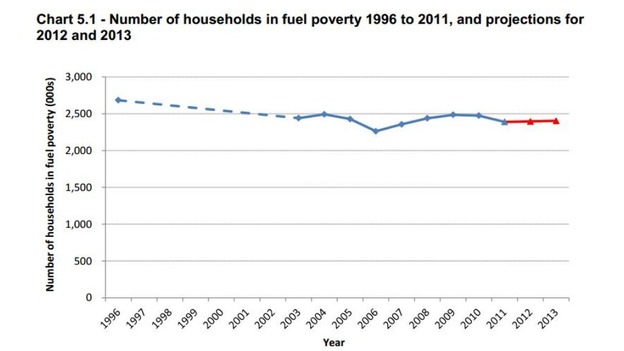 DECC notes that the figures could differ from the above projection, which assumes that the average price for gas an electricity will rise by seven percent in the Autumn.
How does the government define 'fuel poverty'?