Pistorius murder trial in March
The trial of South African Olympian and Paralympian Oscar Pistorius for the alleged murder of his girlfriend has been set for next March.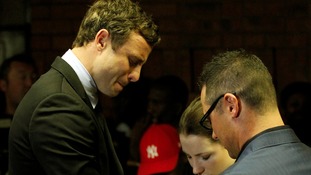 Oscar Pistorius prayed and wiped away tears at a court hearing as his murder trial was set for 3 March, 2014.
Read the full story
Oscar Pistorius has left Pretoria Magistrates' Court, where he appeared briefly today to be formally charged with the murder of his former girlfriend Reeva Steenkamp.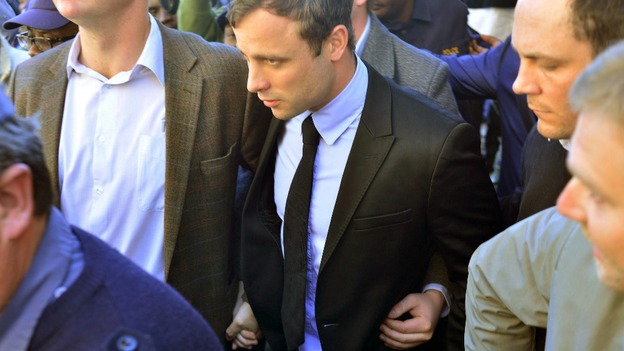 Advertisement
Court documents show that Oscar Pistorius has been indicted for the murder of Reeva Steenkamp.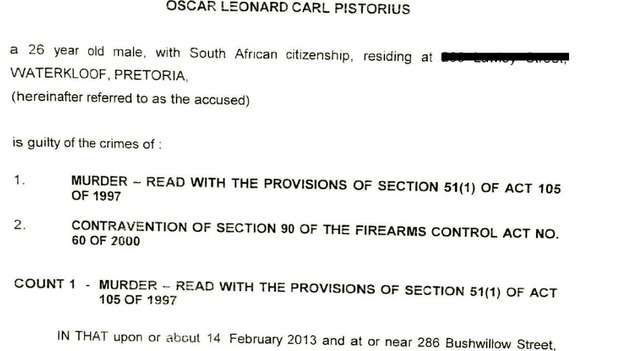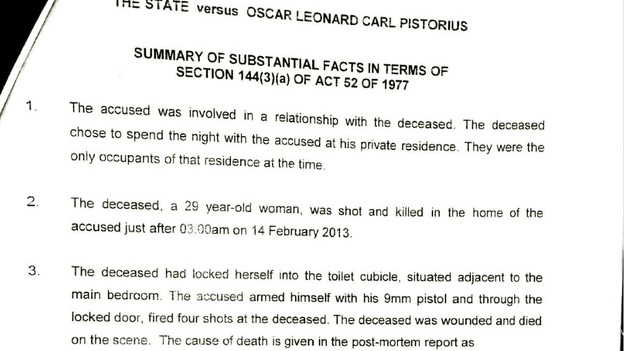 Oscar Pistorius has been formally indicted for the murder of his girlfriend Reeva Steenkamp.
The indictment was read out in the courtroom and included the line: "Some of the State witnesses heard a woman scream, followed by moments of silence, then heard gunshots..."
Oscar Pistorius' murder trial will take place from 3 March to 20 March next year, Pretoria Magistrates' Court has confirmed.
The magistrate has entered the court and Oscar Pistorius' court hearing has begun. Reeva Steenkamp's closest friend is sitting in front of me and is visibly distressed.
Advertisement
The moment Oscar Pistorius returned to court for his latest hearing, to be faced with a flurry of flashing cameras.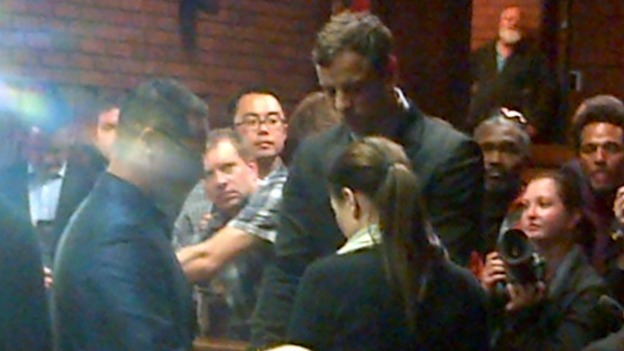 Pistorius, thin and clean shaven, is praying with his siblings in the courtroom. His brother handed him a tissue so he could wipe his eyes.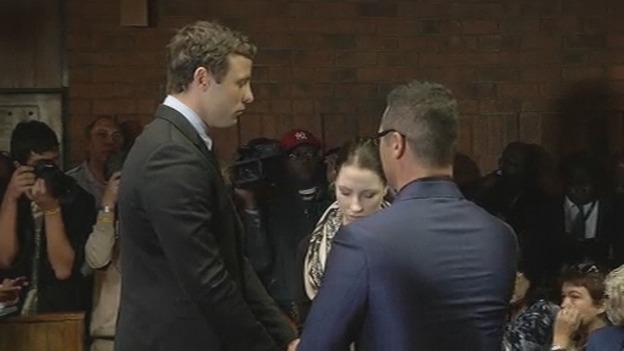 Oscar Pistorius is standing in the dock with his back to the flashing cameras, speaking to his sister and brother.
His eyes are shut as he holds the hands of his two siblings while the cameras flash behind him.
Reeva Steenkamp's closest friends sit to his right.
Oscar Pistorius has arrived at Pretoria Magistrates' Court to be formally charged.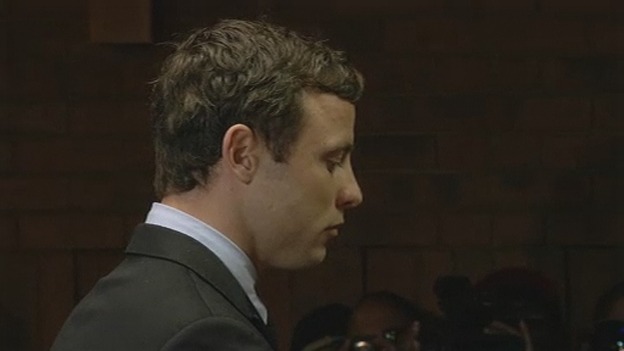 Load more updates
Back to top