Killer's first whole life appeal
Relatives of victims killed by triple murderer Arthur Hutchinson have told ITV News they are confident his appeal against his whole life sentence will fail. Hutchinson has become the first criminal in Britain to challenge his whole life tariff.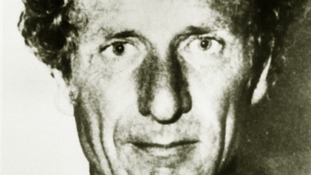 A rapist who murdered a couple and their son has become the first person in Britain to appeal over a 'life means life' sentence.
Read the full story
Calendar
Arthur Hutchinson is currently serving a whole life sentence for stabbing a couple to death at their home in Dore in Sheffield, then killing one of their sons and raping a woman. Today he is the first lifer in the UK to challenge the sentence following a European ruling against whole life tariffs.
This is the timeline of events leading to today's challenge.
October 1983: Hutchinson murders a couple and their son, and rapes a woman following a wedding reception.
September 1984: Hutchinson was jailed for life to serve a minimum of 18 years. He was later added to the Home Secretary's list of prisoners who would never be released.
May 2008: His lawyers launch an appeal to his whole life sentence. It is rejected by the High Court.
October 2008: A second appeal the sentence is also rejected.
July 2013: Judges in Europe ruled that sentences that meant the prisoner would die in jail are "inhuman and degrading".
21 August 2013: Hutchinson becomes the first "lifer" to use the ruling to try and have his sentence declared a breach of human rights.
Advertisement
Justice Secretary Chris Grayling has said he profoundly disagrees with a recent ruling by the European Court of Human Rights that 'whole life' sentences are "inhuman".
I have repeatedly made clear how profoundly I disagree with the recent ruling by the European Court.

Our judges should be able to tell those who commit the most heinous crimes imaginable that they may never be released.

To be told this breaches human rights is absurd — and an insult to those who wrote the original Human Rights Convention. What about the rights of the victims and their families?

I continue to strongly believe that whole life tariffs are appropriate for the worst murder cases. This is why I want wholesale reforms to our human rights laws.
– Chris Grayling, Justice Secretary

Read: Murderer launches first 'whole life' appeal against sentence
Relatives of the victims of the convicted murderer Arthur Hutchinson have said they are confident his attempt to get his 'whole life' sentence reduced will fail in court.
Hutchinson has launched a challenge against his tariff after the European Court of Human Rights (ECHR) ruled that such sentences are "inhuman and degrading".
Whenever even the name Arthur Hutchinson rears its ugly head, it does nothing but create fear and distress to the victims of this heinous crime.

Let the human rights judiciary [ECHR] members be thrust into our position for just a day and maybe they would understand this.

We are confident that justice will be done, and more importantly, be seen to be done so that this matter can finally be put to rest.
– Laitner family statement
A triple murderer has launched the first challenge against a "whole life" sentence after an EU ruling which said a tariff forcing murderers to die in jail was "inhuman and degrading", following an appeal by three killers.
These included Jeremy Bamber, who killed five members of his family in 1985.
The Daily Telegraph reports that Arthur Hutchinson, serving a "whole life" tariff for stabbing a wealthy couple and their son to death after breaking into their home in 1985, and then raping a woman, is to attempt to have his sentence declared a breach of his human rights.
Legal experts feared the initial challenge by Bamber and two other killers would lead to a deluge of similar claims, at great expense to the taxpayer, by all 49 killers and rapists serving whole life tariffs, as well as other murderers handed long sentences.
Back to top