Bo claims wife 'always lies'
Ousted Chinese politician Bo Xilai has claimed his wife Gu Kailai is 'mad' and 'always tells lies' during his trial on charges of bribery, corruption and abuse of power.
The trial of ousted former senior Chinese politician Bo Xilai ended today, with the verdict due at an unspecified later date, state news agency Xinhua said.
Bo's trial on charges of corruption, accepting bribes and abuse of power started on Thursday and lasted through the weekend.
Chinese prosecutors demanded a heavy sentence for ousted senior politician Bo Xilai on the fifth day of his landmark trial, saying his "whimsical" challenge to bribery, graft and abuse of power charges flew in the face of the evidence.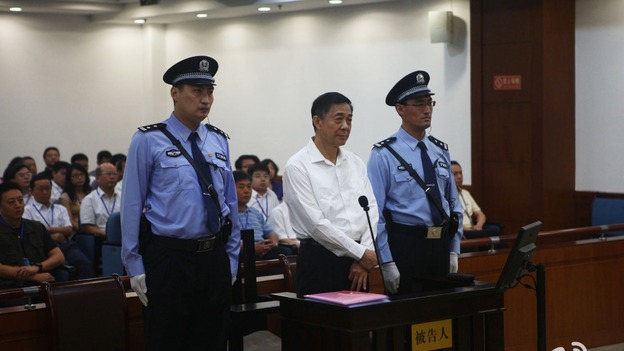 Summing up the evidence on the fifth day of the trial, the state's prosecutor said Bo should not be shown leniency as he had recanted admissions of guilt provided ahead of the trial.
"The severeness of the accused's crimes, and that he refused to admit guilt, don't match the circumstances of leniency, and (he) must be severely punished in accordance with the law," the court cited the prosecutor as saying.
Advertisement
Ousted senior Chinese politician Bo Xilai angrily ripped into his former police chief on the fourth day of his trial, calling him a "vile character" who faked testimony accusing Bo of covering up a murder committed by his wife.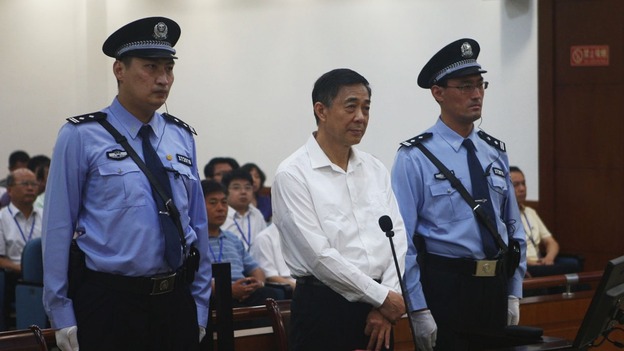 Bo was a rising star in China's leadership circles when his career was stopped short last year by a murder scandal which saw his wife Gu Kailai convicted of poisoning a British businessman.
He is now on trial charged with corruption, taking bribes and abuse of power, the last of which is especially sensitive as it involves allegations Bo challenged the authority of the ruling Communist Party.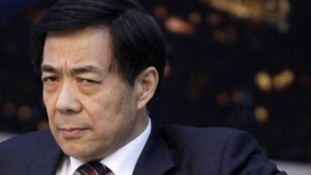 For the first time we've heard allegations and confessions which shed light on the circumstances leading up to the murder of Neil Heywood.
Read the full story
At the Bo Xilai trial there are claims that Neil Heywood angrily demanded £1.4 million compensation when a property deal went sour.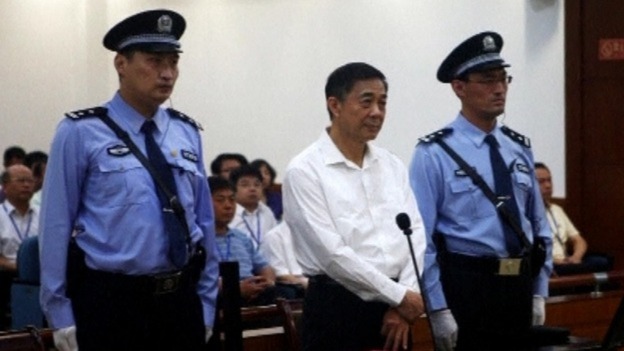 There have been claims about the British businessman throughout the trial but no one is in court defending Mr Heywood - the real victim.
Bo also hit back at his wife's evidence, accusing her of being "mad" and under pressure.
He said: "She has changed. She is mad and always tells lies".
The fallen Chinese politician Bo Xilai has been described as "arrogant" and "scheming" in state media reports today after he came out fighting at his corruption trial yesterday.
The Communist party-run Guangming Daily said Bo's attitude towards witnesses is "swollen with arrogance", calling him "scheming, domineering and duplicitous".
In a commentary on the People's Daily website, Bo's feisty defence is described as "futile quibbling".
"The evidence in irrefutable," the newspaper writes. "Of course Bo Xilai has the right to defend himself ... but if he lacks sincerity, then his excuses will be ridiculed."
Advertisement
The mouthpiece of China's leaders, the People's Daily, says Bo Xilai is an "actor" and "masterful liar" but his performance "won't help him escape punishment".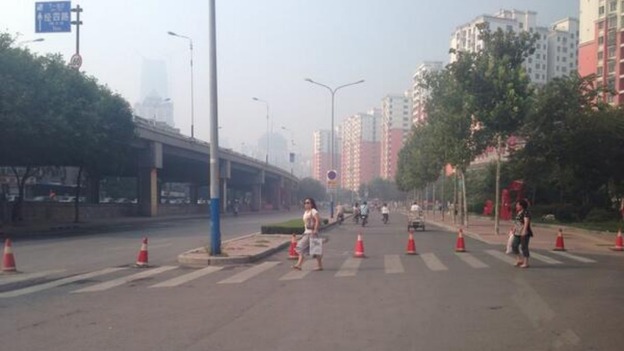 Day two of the Bo Xilai trial and police have widened the cordon around the court considerably. They want to avoid a repeat of yesterday's crowds and individual protests.
Ousted Chinese politician Bo Xilai has fought back in court after being accused of corruption and covering up the murder of a British businessman.
Bo recanted a confession of bribery when prosecutors alleged he used his wife and son to help collect more than £2.5 million in illicit funds as he stood trial in China's biggest political scandal in decades.
ITV News China correspondent Angus Walker reports from the court in Jinan, eastern China: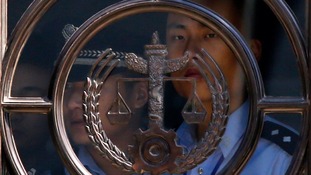 The fallen Chinese politician Bo Xilai has come out fighting in what many predicted would be a show trial written by the Communist Party.
Read the full story
Load more updates
Back to top