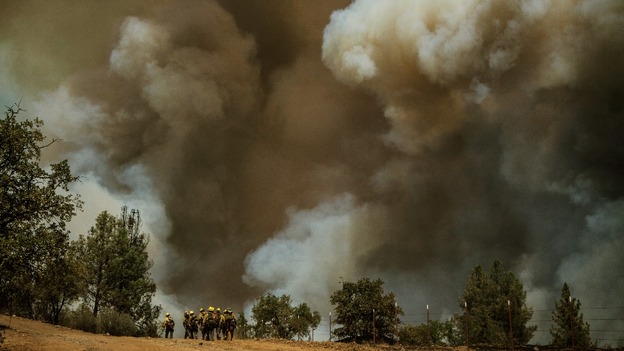 A wildfire raging out of control has grown from 99 square miles to more than 165 square miles as it spread inside the border of Yosemite National Park in California.
The flames have also forced the evacuations of hundreds from homes in communities near the park.
California Department of Forestry and Fire Protection spokesman Daniel Berlant said the blaze was only two per cent contained.
Berlant said the fire threatens about 4,500 residences.
"Most of the fire activity is pushing to the east right into Yosemite," Berlant said.