Syria ready for US 'aggression'
President Bashar al-Assad has said Syria is capable of confronting any "external aggression", Reuters reports, citing state television. The United States are seeking approval from Congress to take military action.
In an interview with ITV News International Editor Bill Neely, Syrian deputy foreign minister Dr Faisal Mekdad said a delay in US military action "shows that he [President Obama] and his administration are lost."
"I hope there should be enough wise people in the Congress to make a decision like the House of Commons in the UK," he added.
On the streets of Damascus, soldiers said they were ready for any attack. But many residents now believe America, like Britain, will not strike at all.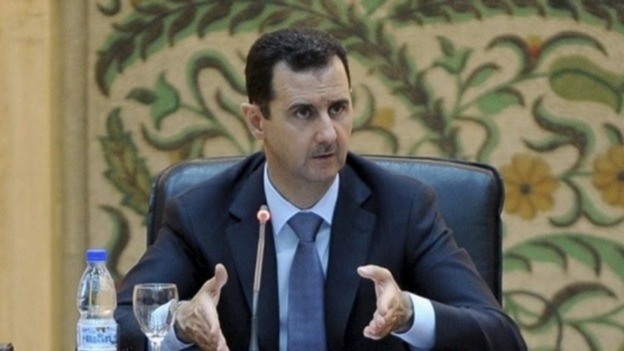 President Bashar al-Assad has said Syria is capable of confronting any external attack , Reuters reports, citing state television.
"Syria ... is capable of confronting any external aggression," Assad is quoted as saying at a meeting with Iranian officials.
"The American threats of launching an attack against Syria will not discourage Syria away from its principles ... or its fight against terrorism supported by some regional and Western countries, first and foremost the United States of America."
Syria generally refers to rebels fighting to topple Assad as "terrorists".
Advertisement
Syria's deputy foreign minister Faisal Mekdad has said "we are still ready and waiting for any American aggression"
"If we suffer, other Arab countries will suffer in the future", he added.
"The main winner" from President Obama's decision to refer to Congress, says Mr Mekdad, "is Israel, as Congress is pro Israel".
He also warned that any American aggression will have "dangerous consequences" and all international organisations will pay the price.
Mr Mekdad also again denied that the Syrian army launched a chemical attack in Damascus, saying:
"Any crazy people can make a chemical weapons attack. We're against chemical weapons."
A rebel commander has said that Syria's embattled President Assad would gain time to prepare for a military strike while President Obama sought Congressional approval in a decision that would likely delay US action for at least 10 days.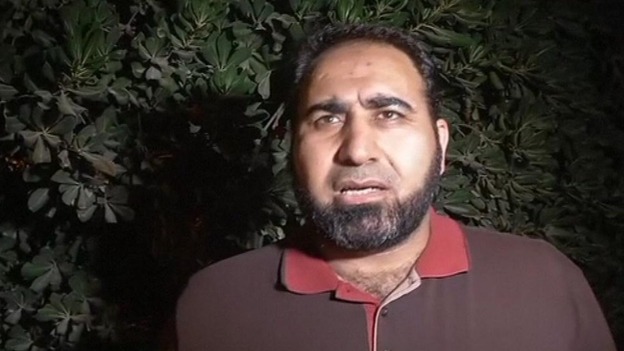 Lieutenant Mohammad Abuod of the Free Syrian Army welcomed Obama's statement, saying: "We have been waiting for this decision for a very long time. Even though it took [the US] some time, they finally took this decision", said the rebel commander from Antakya, Turkey.
"However, Obama's decision to step back from the brink and delay an imminent military strike against Syria to seek approval from the US Congress would give Assad time to prepare for retaliation".
Syria's deputy prime minister has responded to President Obama's decision to postpone a military strike against Syria.
He said: "A US decision that is a postponement. This is laughable, our military readiness has averted this aggression. We are confident and this confidence is not going to shake."
Many Syrian officials are even confident that the US Congress may turn down the possibility of a military strike, and that one might not happen at all.
It of course gives Syria's army even more time - at least another 10 days - to move equipment, to change positions, and that of course will require a repositioning by the American military.
You could say it is mess, rebels here are obviously deeply disappointed.
Many people are of course relieved that there will not be a strike tonight, but most people are absolutely stunned by this.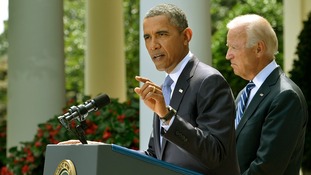 Syrian government officials were watching President Obama's White House speech. I didn't see them smile but there's no doubt they did.
Read the full story
Advertisement
NBC News foreign correspondent Richard Engel said the opposition Free Syrian Army has called Obama's decision to seek Congression approval is "backpedalling."
Very negative reaction from free syrian army. Saying obama delay will hurt them, calls it backpedaling. #syria
Assad officials will be smiling tonight at what they'll see as signs of weakness and hesitation from Obama.
To them this delay is proof of doubts in public opinion over Western military action in Syria.
The people, the government and those that we have been talking to on both sides do believe that an attack is inevitable, because all the signs and signals are there that would point to an attack here any time soon.
The UN inspectors have left, the US has released its intelligence dossier justifying an attack, and the US President spoke yesterday, he is about to speak again.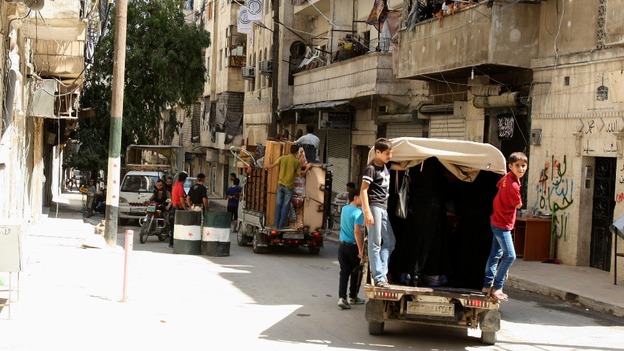 I am seeing no sign of the Syrian army anticipating this immediately. There are reports that they have been moving equipment, but I have not seen that.
There has been silence from President Assad, although I did see an Iranian delegation that was said to have to met him today, including Iran's security chief. Quite why he was meeting the president, we don't know.
So no panic here, but clear anticipation that an attack could be just hours away.
The Syrian army and the people of Damascus are preparing themselves for US military action seen by many as inevitable.
The capital's residents show no obvious signs of panic, but they are worried, as ITV News International Editor Bill Neely reports:
Load more updates
Back to top