Syria ready for US 'aggression'
President Bashar al-Assad has said Syria is capable of confronting any "external aggression", Reuters reports, citing state television. The United States are seeking approval from Congress to take military action.
UN weapons inspectors could report their findings as early as tomorrow as Syrian people expect a US missile strike, despite the UK not being involved in any military action.
Not a word from Assad's regime on Britain's decision not to strike Syria, though you can be sure they are very satisfied at such a crack in the Western coalition - rebels will be disappointed although quite frankly, militarily they are waiting for a barrage of American cruise missiles.
Reports that Syria's army may be moving equipment off bases preparing for an attack.
Damascus tonight tense - all eyes, even here, are on Washington.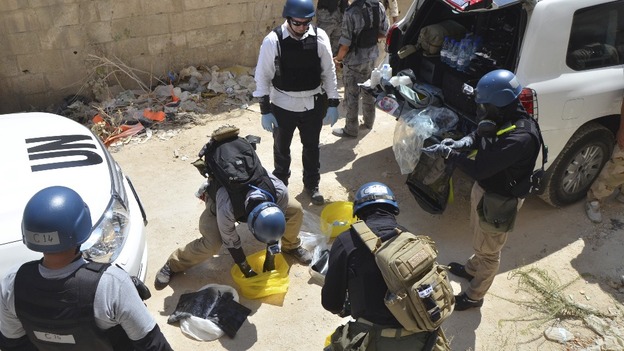 UN chemical weapons experts have finished collecting samples from the site of an alleged chemical attack in Syria, a UN spokesman said.
The spokesman added that experts are trying to expedite analysis of the samples but they must maintain scientific integrity and it is unclear how long this process will take.
Advertisement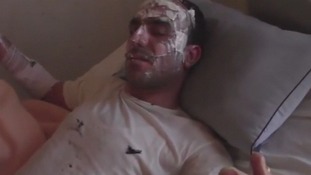 Footage has emerged which appears to show an horrific incident incendiary weapons in northern Syria near a school.
Read the full story
UN inspectors have returned from Mazzeh Military Hospital in Damascus after interviewing at least five soldiers said to have been affected by chemical weapons.
UN inspectors, as before, would say nothing about their findings or whom they'd talked to. It is unclear too how Syria army soldiers came to be chemical weapons 'victims'.
As UN inspectors were inside the military hospital, a warplane flew twice over the Damascus suburbs and explosions followed. The target is unclear.
There has been no let up in the Syrian army shelling around Damascus. Loud explosions continue to be heard across city and the casualties are unknown.
UN weapons inspectors are at a military hospital interviewing at least five soldiers said to have been affected by chemical gases.
They are all in a single room and several inspectors have medical equipment for testing. This is the final day of the inspectors' mission in Syria.
UN inspectors have arrived at a military hospital in Damascus. It is not clear why they are here, but it is possibly to meet soldiers hit by chemical weapons.
Advertisement
UN inspectors in Damascus were prepared to leave for a final examination of suburbs, but then returned to their hotel. It is not clear what problem is.
There is no let up in the Syrian army barrage of the rebel held Damascus suburbs. There have been many explosions this morning as shells land, some in areas already hit by chemical weapons.
I do not think the news of the House of Commons vote has quite sunk in here in Syria.
It is Friday, traditionally a day off and a day of prayer, but I do think people - and the few I have talked to this morning - are stunned.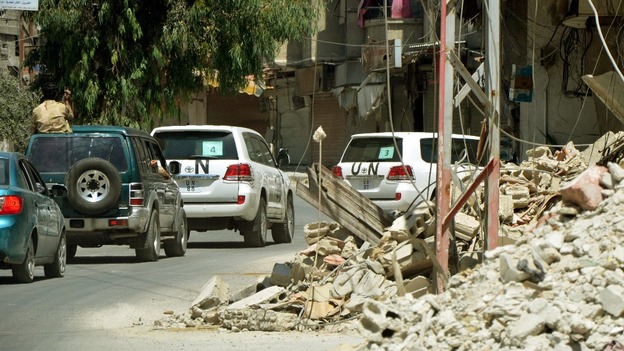 There is a general expectation, almost across the Arab world, that whatever America does, Britain will be there. So I think this will definitely shock people.
I talked to one government official yesterday who was very, very interested in the British vote. She said she saw that 60 percent of people in the UK were against military action and this will certainly confirm that in her view.
I think there is little to celebrate in Damascus but I think the Assad regime will be very happy that Britain appears not to be joining in any military action.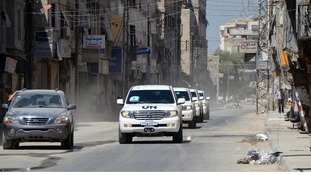 After last week's clouds of poison gases in the suburbs, people in Damascus are bracing themselves for the expected missile retaliation.
Read the full story
Load more updates
Back to top