England manager Roy Hodgson insists his target remains winning the World Cup in Brazil next year but acknowledged that his side were unlikely to be top of many bookmakers' lists to win the tournament.
The new FA chairman Greg Dyke yesterday highlighted the "frightening trend" of young players not getting the chance to play in the Premier League, before setting England the target of winning the 2022 World Cup.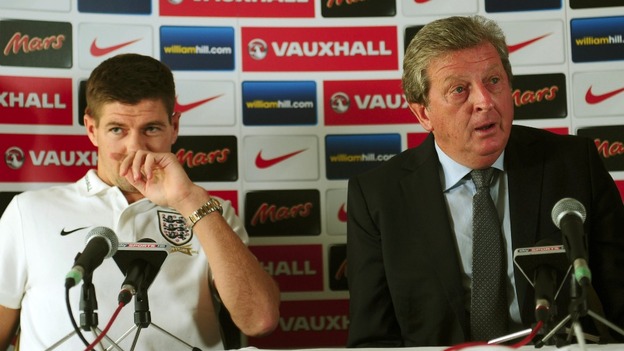 Both Hodgson and captain Steven Gerrard were reluctant to comment on Dyke's speech, insisting their sole focus was on the upcoming World Cup qualifiers which could determine England's qualification for the tournament.
Speaking ahead of Friday's qualifier against Moldova, Hodgson said: I don't have any thoughts on that [Dyke's speech.]
I presume if you're going to give the speech he gave, it's quite intelligent to have some sort of targets.
"I just feel 2022 might be too far in the distance for me anyway.
"Let's first of all qualify and let's try to get better before Brazil comes around, and let's do our best to win it."
Watch the World Cup qualifier live on ITV Football's website