G20: 'UN paralysed over Syria'
World leaders have failed to reach agreement on the Syria crisis despite days of talks at the G20 summit in Russia. In a joint statement, 11 country's leaders - but not Vladimir Putin - admitted the UN Security Council "remains paralysed over Syria."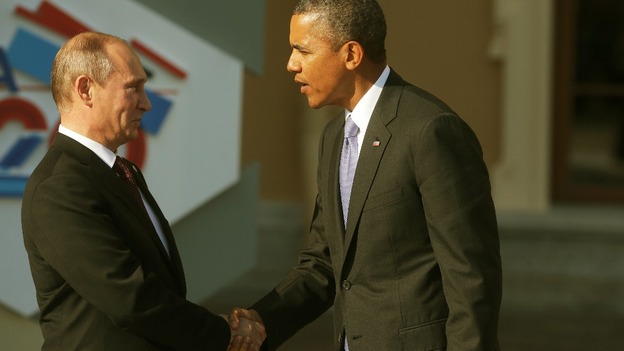 President Obama has underlined to G20 leaders the need to uphold the international ban on the use of chemical weapons, a White House adviser told Reuters.
At a G20 leaders' dinner, the US president stressed that he has "high confidence" that Syria used chemical weapons.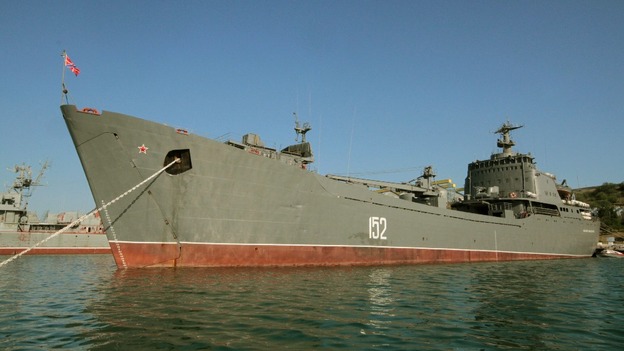 Russia is sending its large landing ship Nikolai Filchenkov towards the Syrian coast, state news agency Interfax quoted a navy source as saying.
"The vessel will dock in Novorossiysk where it will take special cargo on board and head to the designated area of military service in the eastern Mediterranean," Interfax quoted.
It gave no more details on the cargo. Russia, a key international ally of Damascus in the Syrian civil war, is rotating its navy vessels in the Mediterranean and says its presence there is a security guarantee.
Advertisement
David Cameron has said the Russian position on Syria is "miles away from what the truth is."
He said Russia's president Vladimir Putin wants to see further evidence of the Assad regime's culpability for a recent chemical attack in Damascus - "so we will continue to provide it."
The Prime Minister also said Russia has denied saying Britain was "just a small island" but nevertheless retorted that the UK has "a big footprint" on the world stage.
Last night: Cameron and Putin talks hit 'basic disagreement'
As well as discussing Syria during a one-on-one meeting with Russian president Vladimir Putin, Prime Minister David Cameron also talked about gay rights issues, he said.
2am meeting with President Putin. A candid conversation on #Syria. I also raised concerns about gay rights.
Last month Cameron reportedly met Stephen Fry to discuss the Prime Minister's decision not to endorse a boycott of the Winter Olympics in Sochi over Russia's treatment of gay people.
A group of humanitarian donor countries to Syria has met during the G20 Summit in St Petersburg to agree its priorities on tackling the medical and refugee crisis in the region.
Countries including Britain agreed a three point plan:
to increase "collective humanitarian assistance"
to train medical teams in Syria for dealing with future chemical attacks
to push for "unfettered humanitarian access inside Syria"
The Prime Minister has also called for G20 delegates to agree on three points to promote "unfettered humanitarian access inside Syria":
Priority routes for aid convoys
Humanitarian pauses in the fighting so aid canget through
Dedicated officials to resolve problems on theground and the lifting of bureaucratic obstacles for aid workers
Mr Cameron said he hoped that despite large outstanding differences in opinion about a potential military strike, the Summit would send a "very large message on humanitarian aid".
Advertisement
The Prime Minister has outlined plans that will see Britain helping to scale up the medical response to future potential chemical attacks in Syria.
He told a meeting on the fringes of the G20 Summit in St Petersburg:
On chemical weapons, a strong response must be about saving lives as well as preventing future attacks.

Britain's new support will include scaling up medical response in the face of chemical attacks, through the training of medical and civil defence teams, protective equipment to assist decontamination and medical supplies including antidotes and response medicine.
– Prime Minister David Cameron
The Prime Minister has announced an additional £52 million in aid to Syria in the wake of an alleged chemical attack in Damascus.
Speaking at a G20 meeting he chaired on the humanitarian situation, Mr Cameron said he hoped the leaders present could "send a strong signal that we can act, and act specifically to relieve this appalling suffering caused by the war crime of chemical weapons use".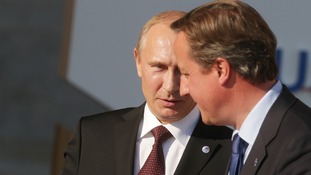 Late-night talks between the Prime Minister and Russian President were unproductive as the leaders disagree fundamentally about Syria.
Read the full story
David Cameron and President Putin have held a one-to-one discussion at the G20 Summit in St Petersburg.
The two leaders are on opposing sides in the growing dispute over the decision to launch military strikes against Syria.
Downing Street sources say the pair met straight after tonight's dinner and fireworks, which were attended by the delegates of the G20.
Given their entrenched positions, it is unlikely there will be a meeting of minds.
Load more updates
Back to top