Govt: Economy 'turning a corner'
The Chancellor George Osborne has claimed that the economy is "turning a corner", but stressed it is still the "early stages." Labour have accused him of a "desperate attempt to rewrite history".
Chancellor George Osborne's opponents particularly in the Labour Party have been saying all along that his attempt to bare down on the public finances in the manner in which he was doing it was bound to choke off growth and to leave us with a permanently flatlining economy.
Now it does seem clear that that isn't happening and that is a major political victory for George Osborne.
If it turns out the next election that our mood is 'well look the economy is only just recovering let's not upset' then that will play very well for him.
It is possible that if the growth continues we'll rather be in the mood of 'well the economy is recovering whose going to benefit from it' and that is where I think the Labour Party feel they could be on very good territory.
Their argument, look it was mostly the rich that benefited last time, we're concentrating on the ordinary working people and that I suspect will be where the real battle will be fought this Autumn in conference season.
Shadow Chancellor Ed Balls has called on George Osborne to stop the "boasting and blunder" and instead focus on creating jobs, building homes and improving living standards.
The Chancellor today claimed that the economy is "turning a corner", but stressed it is still the "early stages."
Speaking to Channel 4 News, Mr Balls said: "Rather than boasting and bluster, he should do something on jobs and homes and living standards."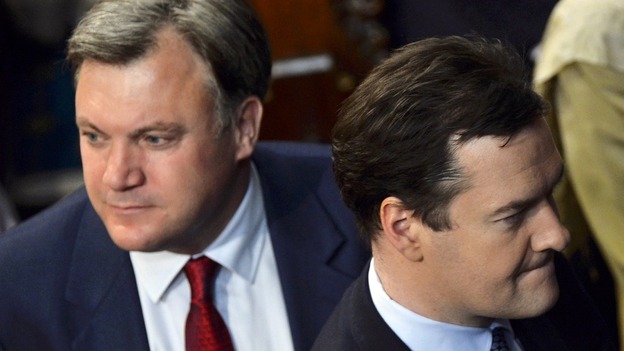 The Labour MP accused the Chancellor of presiding over three years of high youth unemployment, low business investment and falling living standards before challenging Mr Osborne to "catch up the lost ground".
Mr Balls did however acknowledge that his party had failed to build enough homes when they were in power saying, "Labour didn't build enough homes in the first part of our time in government."
Advertisement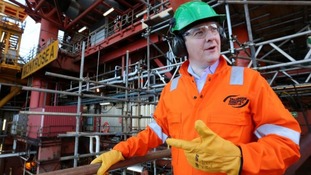 Chancellor George Osborne today claimed that the economy is "turning a corner", but stressed it is still the "early stages."
Read the full story
George Osborne has wanted to make this speech for some time. Note however that there is still very cautious language.
He said the economy "is turning a corner" not that the economy has "turned a corner", and that is despite some positive economic news in just the last couple of weeks.
All of which is a bit of a problem for Ed Miliband and Ed Balls.
Yes, they make the very valid point that not everyone is feeling the upturn, that wages are not rising as fast as inflation, but they have for some time now been betting everything on the economy not picking up.
And this is a week in which Ed Miliband had enough on his plate.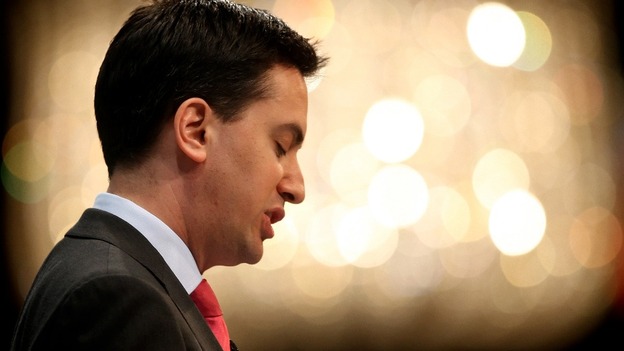 Tomorrow he travels to the Trades Union congress to face down his Trade Union paymasters in this row over Labour funding.
He will not be too worried about their very agitated mood - he might however start to worry about the money.
It is clear this is going to cost him many millions of pounds, and the enormity of that is starting to dawn on many in his party.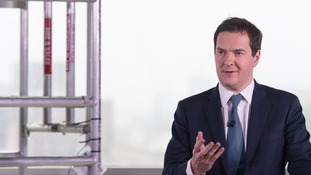 The economy appears to be turning a corner, but many businesses and families are yet to feel the benefit.
Read the full story
John Cridland, director-general of the pro-business lobby group CBI, said the government has been proved right in tackling austerity first.
"The economy is definitely turning," he said. "I think we now have the basis for a sustainable recovery which is great for Britain."
He urged the government to "continue to bear down on public spending in order to free up money to invest in capital projects so that the economy as a whole can grow."
And he warned: "That balance of investment on the one hand and austerity on the other has some more years to run."
Advertisement
The cheapest flat at the development where George Osborne was speaking - One Commercial Street in east London - is a two bedroom property at £750,000.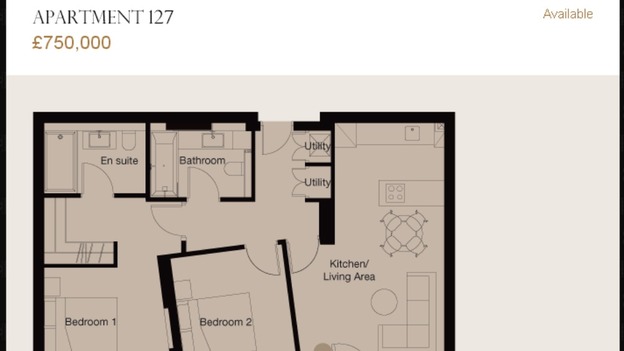 I should add that there are also some affordable housing units on the 7-11th floors of the development.
Responding to a question from ITV News deputy political editor Chris Ship, George Osborne said he was being "careful" with his language when talking about a recovery.
"I am very aware that times are still very difficult for families," he said.
"People ultimately know that their own family prospects are very tied to what goes on in the wider economy.
"Ultimately you've got to fix the economy if you're going to fix the squeeze on living standards."
As George Osborne highlighted anticipated successes of the Help to Buy housing scheme, Labour pointed out prices of flats in building where the Chancellor was giving his speech:
Osborne giving his speech from a building site where 3-bed flats are on sale for £1.4m. Recovery for the many? http://t.co/fPkT0LVxZR
But the Chancellor then insisted there were affordable flats at One Commercial Street.
George Osborne has defended the Government's Help to Buy scheme against criticism, saying the "debate would benefit from a little less assertion and a little more examination of the evidence."
He said the programme "is a sensible, time-limited and necessary financial intervention to fix a specific financial problem: the dramatic reduction in the availability of high loan-to-value mortgages."
"90% and 95% LTV mortgages are not exotic weapons of financial mass destruction – they are a regular part of a healthy mortgage market and an aspirational society," he said.
Load more updates
Back to top