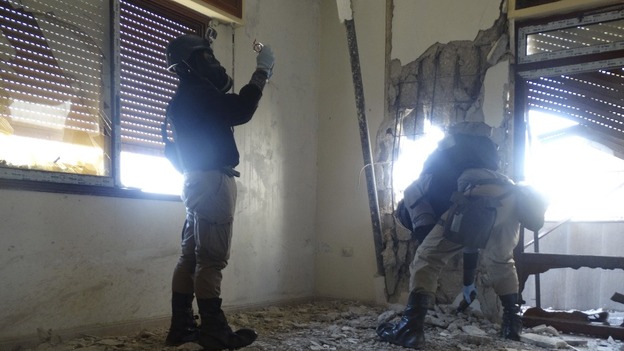 Scientists have told The Mail on Sunday the Government's issuing of chemical supply licences for firms delivering to Syria was "grossly irresponsible" given sodium fluoride can be used to make the nerve agent sarin.
Scientists believe sarin was used in the deadly chemical attack on the outskirts of Damascus on August 21.
But a spokeswoman for the Department of Business, Innovation and Skills said the licence applications were "rigorously assessed and determined to be for legitimate commercial use".
She added: "The Government is confident that UK export controls continue to be among the most stringent in the world."