French draft UN Syria resolution
An initial French draft UN Security Council resolution on Syria would demand a complete declaration of all chemical weapons within 15 days.
The Prime Minister has tweeted that he has spoken to US President Barack Obama about developments in Syria.
I've just spoken to @barackobama again on #Syria developments. Details at my Liaison Committee appearance at 4pm.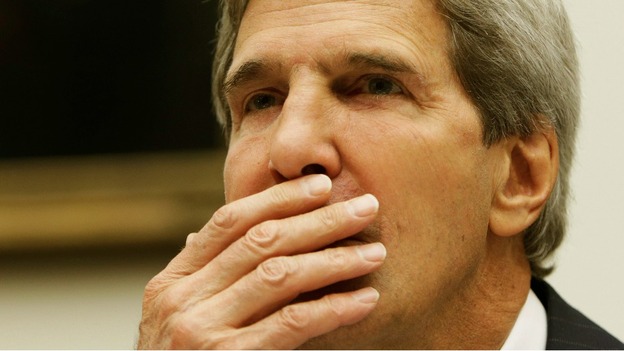 The United States is waiting to see a real and verifiable plan from Russia for removing chemical weapons from Syria but will not wait long, Secretary of State John Kerry has warned.
"We're waiting for that proposal. But we're not waiting for long," Kerry told a hearing of the House of Representatives Armed Services Committee.
"President Obama will take a hard look at it. But it has to be swift, it has to be real, it has to be verifiable. It cannot be a delaying tactic," Kerry told the panel.
Advertisement
The Republican speaker of the US House of Representatives, John Boehner, has said that American people do not support President Barack Obama's position on Syria, and that he must make a stronger case.
He added that the Russian-sponsored proposal to secure and destroy Syrian chemical weapons is "worth exploring".
The Republican leader in the US Senate, Mitch McConnell, has said he plans to vote against the current resolution authorising US military action in Syria.
He said that "a vital national security risk is clearly not at play" in Syria.
The US Senate may not vote this week on whether to authorise the use of military force in Syria, congressional aides told Reuters.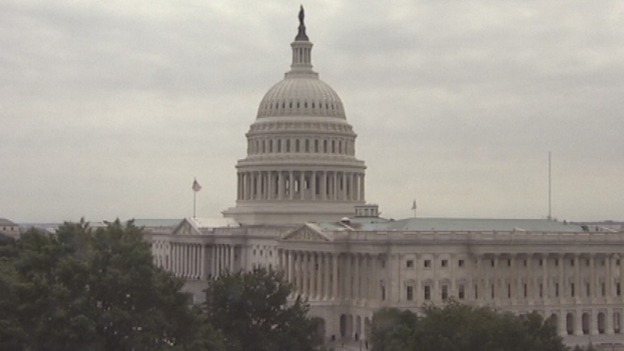 Congressional leaders also want to wait to assess the public's response to President Barack Obama's address to the American people on Syria later tonight, several unnamed aides added.
It comes in light of Syria's recent acceptance of a Russian proposal to give up its chemical weapons.
Foreign Secretary William Hague said the international community has to make sure Syria's agreement to hand over its weapons "is not just a distraction tactic."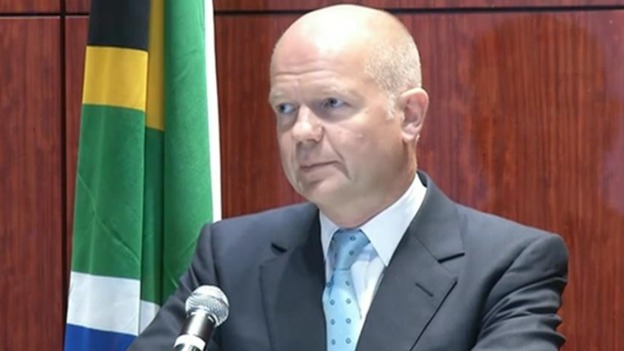 Mr Hague told a news conference in South Africa, "If there is a serious and genuine offer from the Assad regime to put its chemical weapons beyond use under international supervision, then that would be welcome and we would encourage that".
Advertisement
US President Barack Obama will press ahead with his plan to ask Congress to approve the use of military force in Syria, White House spokesman Jay Carney said.
"What the President said last night reflects where we are this morning - we see this as potentially a positive development and we see this as a clear result of the pressure that has been put on Syria," Mr Carney said on MSNBC.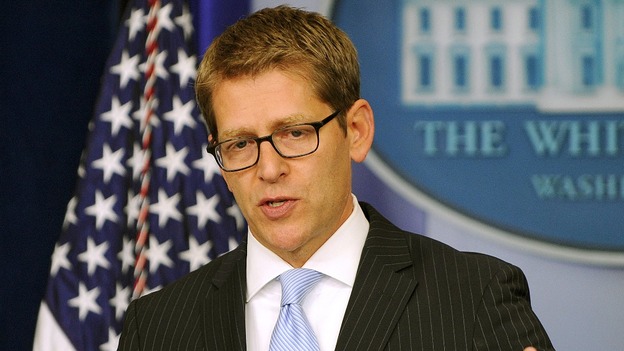 It comes as Syria said it would accept a Russian proposal to give up its chemical weapons.
The White House wants to verify that Syria is serious, therefore President Obama will visit Capitol Hill later today to ask congressional members to authorise limited strikes on Syria, Mr Carney added.
US President Barack Obama will still make the case that Congress should authorise military force in Syria during a speech tonight, White House spokesman Jay Carney said.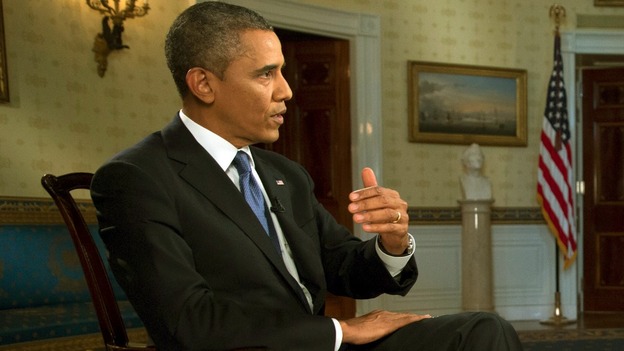 Mr Carney told MSNBC that the White House is talking to leaders and members of Congress about timetables for a vote, but that congressional authorisation will take time.
Syrian prime minister Wael Nader al-Halqi said his country supports the Russian initiative on chemical weapons "to spare Syrian blood", state television reported.
Read: Syria agreed plan 'to remove grounds for US aggression'
The head of the Arab League has expressed support for Russia's proposal to put Syria's chemical weapons under international control.
Nabil Elaraby told reporters that the Arab League has always been in favour of a "political resolution," adding, "Thank God."
The Arab League has blamed the Syrian government for the alleged chemical weapons attack near Damascus on 21 August, however it did not support military action without UN consent.
Load more updates
Back to top