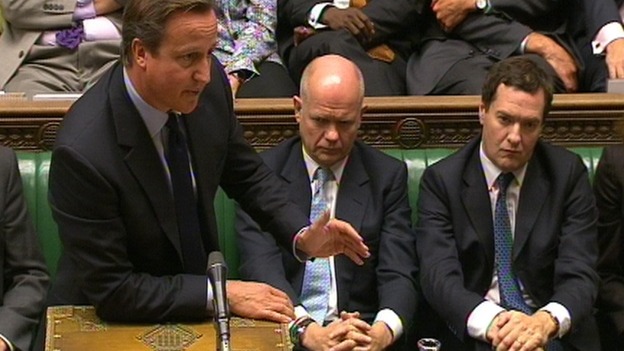 There is still a long way to go when it comes to Britain's economic recovery, Prime Minister David Cameron said today.
Speaking during Prime Minister's Questions, Mr Cameron said: "Of course it's welcome when unemployment falls but we have got a long way to go.
"As the Chancellor said, 'We are turning the corner'. But we have got to build this recovery. We have got to go on backing businesses, we have got to go on dealing with our debts.
"There must be absolutely no complacency as we do everything we can to make sure this recovery delivers for hard-working people."
But Labour leader Ed Miliband said the Government was guilty of "total complacency and total hubris at a time when even today unemployment is rising in half of the country."