Billy Connolly has Parkinson's
Comic and actor Billy Connolly is being treated for the "initial symptoms" of Parkinson's Disease and has had surgery for prostate cancer.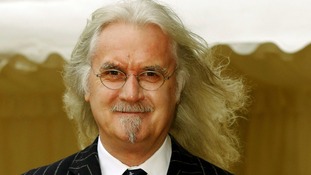 The comedian Billy Connolly intends to keep working despite being diagnosed with early symptoms of Parkinson's Disease and prostate cancer.
Read the full story
Sir Bob Geldof said his friend Billy Connolly is "as strong as an ox" and backed the comedian not to be deterred by the initial stages of Parkinson's disease and his surgery for prostate cancer.
Sir Bob told Channel 5 News: "Pam [his wife] and Bill are great mates. He's as strong as an ox mentally from everything he's been through as a kid. So I don't think this will deter him from being that individual that we know."
Advertisement
Put simply Billy Connolly is a much loved comedy legend and we are sorry to hear that he is being treated for the early symptoms of Parkinson's.

One person every hour will be diagnosed with Parkinson's in the UK, despite this it remains a little understood condition and we salute Billy's bravery in speaking out about his condition at this difficult time.
There are 127,000 people in the UK, like Billy, living with Parkinson's. Parkinson's can be a very difficult condition to diagnose, as no two people with Parkinson's are the same, with symptoms - such a slowness of movement or tremor - changing on a daily, or even hourly basis.

Many people, with the right medication, continue to live a full and active live with Parkinson's, but for some, it can be life changing and it is vital that Billy gets the support he needs to live with this complex condition.
– Steve Ford, Chief Executive at Parkinson's UK
Billy Connolly, who is being treated for the "initial symptoms" of Parkinson's Disease, admitted earlier this year that he had started to forget lines during performances.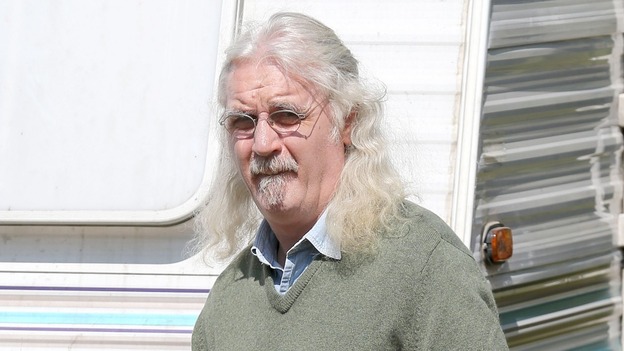 Speaking about it, he said: "This is f*****g terrifying. I feel like I'm going out of my mind."
There is no cure for the disease but symptoms can be controlled using a combination of drugs, therapies and occasionally surgery.
Actor Bob Hoskins announced his retirement last year after being diagnosed with the disease.
Billy Connolly was born in Glasgow in 1942 and after leaving school he worked in the shipyards and later joined the Territorial Army.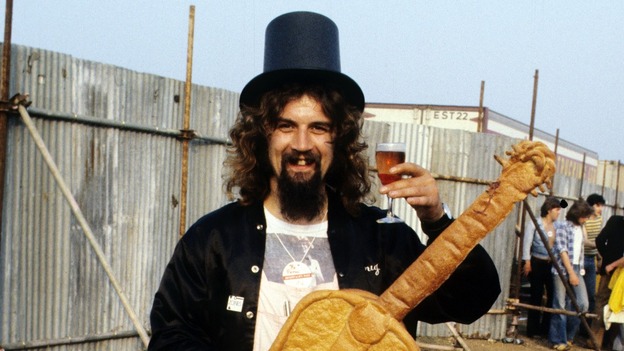 He learned how to play the banjo and joined a band called the Humblebums, which featured Gerry Rafferty, who later recorded the song Baker Street.
Connolly told jokes between songs and later became a full-time comedian with one of his major breakthroughs coming after an appearance on chat show Parkinson in the early 1970s.
As well as comedy, he has also turned his hand to acting with roles in The Last Samurai and the forthcoming film The Hobbit: There and Back Again.
Connolly is also known for his charity work with frequent appearances on Comic Relief - including one year when he streaked through central London.
The comedian was made a CBE in 2003 and was awarded the freedom of his home city in 2010.
Billy Connolly recently underwent minor surgery in America after being diagnosed with the very early stages of prostate cancer. The operation was a total success, and Billy is fully recovered.

In addition, Billy has been assessed as having the initial symptoms of Parkinson's disease, for which he is receiving the appropriate treatment.

Billy has been assured by experts that the findings will in no way inhibit or affect his ability to work, and he will start filming a TV series in the near future, as well as undertaking an extensive theatrical tour of New Zealand in the new year.
– Billy Connolly's spokeswoman
Advertisement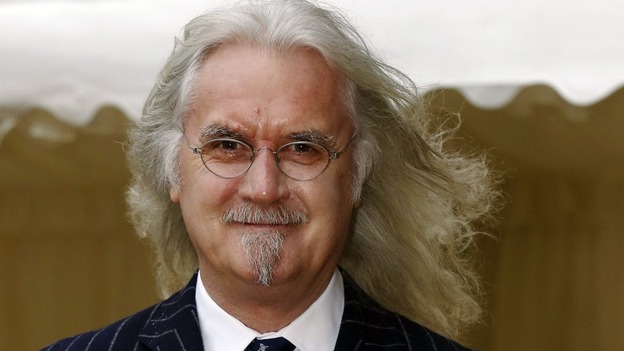 Comic and actor Billy Connolly has undergone surgery for prostate cancer and is being treated for the "initial symptoms" of Parkinson's Disease, according to a spokeswoman for the star.
Back to top