Berlusconi loses ban vote
The political career of former Italian prime minister Silvio Berlusconi appears to be over. The 76-year-old lost the vote in the Senate that would have overturned his ban from parliament for his tax fraud conviction.
Silvio Berlusconi's political career looks to nearing an end tonight after the Italian senate reportedly voted to expel the former prime minister from parliament.
Mr Berlusconi addressed the nation ahead of the vote, calling on them to protest in his defence insisting he is "innocent" of tax fraud.
The vote brings an end to the former Italian prime minister's colourful and controversy-filled political career as ITV News' Europe Editor James Mates reports:
For years Silvio Berlusconi has run rings around the legal system in Italy with delays, appeals even changing laws so they do not apply to him.
Well, tonight the Senate has decided, although there are more votes to come, it is widely believed that the sentence imposed by the court will remain - he will be kicked out of politics.
It is believed Berlusconi's family and lawyers want him to resign before a final humiliation and we know which way these votes are going to go.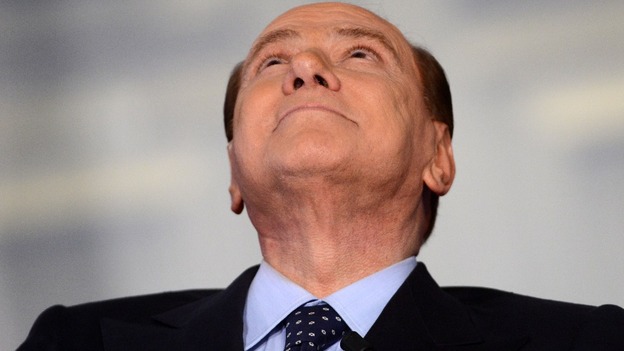 What is most interesting is that his threat to bring down the coalition government - of which his party are members - if they did not let him off turned out to be hollow.
The economic situation here is so bad that his own party was not prepared to throw the country into that sort of chaos just to protect him.
An Italian friend said to me tonight: "we keep driving stakes into the heart of this guy, but like in all the best horror movies, he keeps coming back in the next scene."
It does seem tonight the end credits are rolling.
Advertisement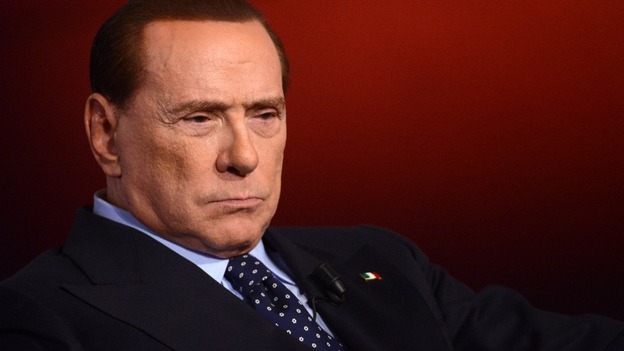 The Italian news agency ANSA is reporting that Silvio Berlusconi has lost a vote in the Senate that would have overturned his ban from politics.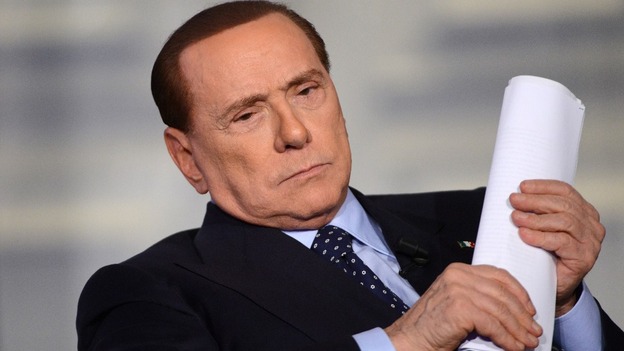 Silvio Berlusconi has vowed to stay at the heart of Italian politics even if he is expelled from government over a fraud conviction.
In a long-awaited television address ahead of Senate announcement on his future in Italy's parliament, the former prime minister said:
"I will always be with you, at your side, expelled from parliament or not. It is not the parliamentary seat that makes a leader."
The 76-year-old billionaire insisted he was "absolutely innocent" of tax fraud, before accusing judges of plotting against him to pervert democracy.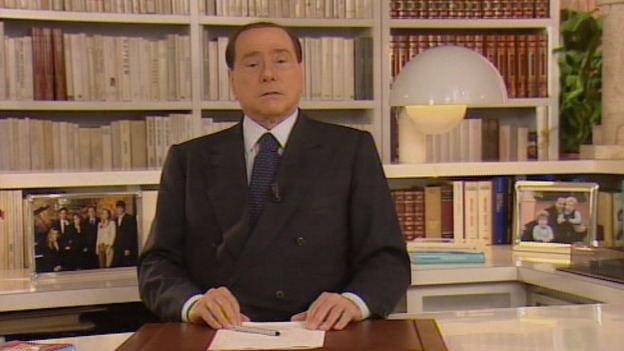 In a TV address, former Italian president Silvio Berlusconi has climbed down from threats to bring down the Italian government if his ban from politics is confirmed later tonight.
He has urged his countrymen to "protest against the broken justice system" that convicted him.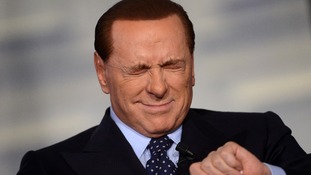 Ahead of the announcement on Silvio Berlusconi's political future, a look at some of the former Italian prime minister's most famous gaffes.
Read the full story
Advertisement
Back to top